Would-be N.H. primary voters argue laws are stacked against them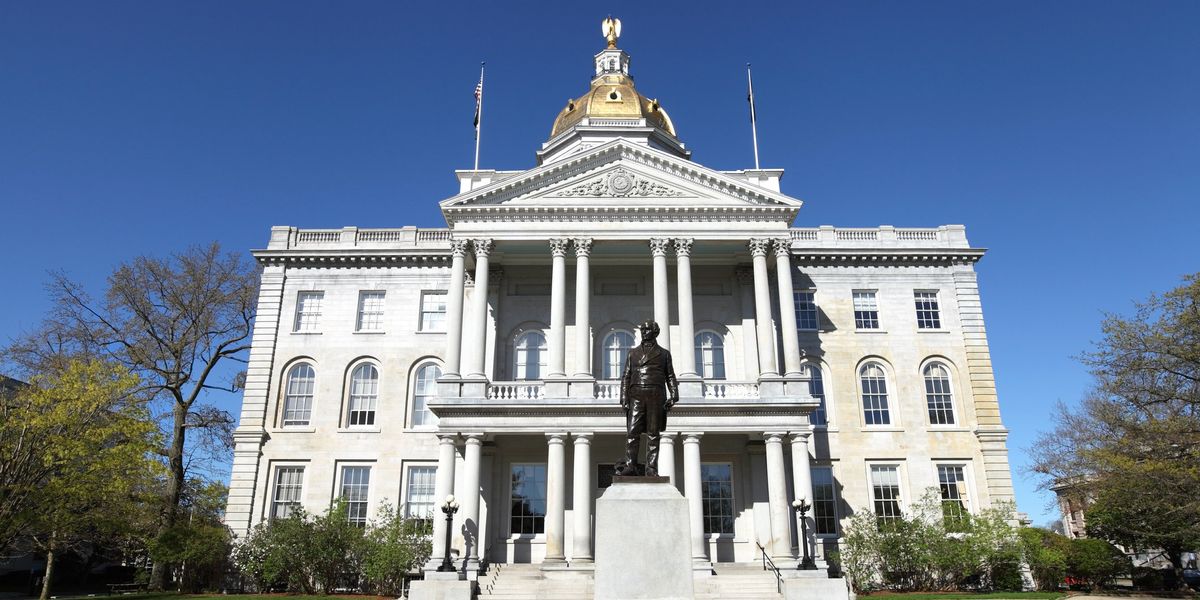 DenisTangneyJr/Getty Images
Less than 10 weeks from the opening Democratic presidential primary, would-be voters in New Hampshire are fighting two separate battles in federal court alleging their franchise is being suppressed by new state laws.
This week, a lawsuit brought by the state Democratic Party and the League of Women Voters went to trial. The groups allege that a 2017 law creates an unconstitutional burden on people who want to register less than a month before an election.
Last week, a federal judge declined to stop — at least in time for the Feb. 11 primary — a law requiring college students and others to establish full-fledged residency in order to register.
Both the two-tier system with added paperwork for late-in-the-campaign registrations and the added residency requirements for voters were created when the Legislature was in Republican hands. The GOP lawmakers acted after President Trump alleged without evidence that there had been widespread voter fraud in the state, which Hillary Clinton carried by less than 3,000 votes in 2016.
---
The Democrats now control both chambers in Concord and have signaled plans to try to reverse both laws next year, although GOP Gov. Chris Sununu would be expected to veto such bills.
At the opening of this week's trial on Tuesday, both sides agreed that fraud cases are rare in the state. But the plaintiffs maintained the new documentation requirements were both confusing and intimidating, while the state's lawyers described the changes as having increased trust in the election system by ensuring people are registered in the place they live on Election Day.
Sign up for The Fulcrum newsletter
Under the law, if someone registers within 30 days of an election or at a polling place on Election Day but does not have proper identification, they may sign an affidavit promising to quickly mail or hand deliver the papers to the town clerk. Failure to follow through results in the voter's name being purged from the rolls.
The other lawsuit has already gone to trial. The American Civil Liberties Union has sued on behalf of two Dartmouth College students, who say their ability to vote in the primary is being unconstitutionally stifled by what amounts to a poll tax. Many of the Democratic presidential candidates have taken up their complaint while campaigning in the state.
The new law at issue ended New Hampshire's distinction as the only state that didn't require proof of residency to vote. Now, out-of-state college students who want to vote in New Hampshire must have a state driver's license and register their cars in the state — similar to requirements in several other states.
District Judge Joseph LaPlante ruled the plaintiffs had not yet proved their claims. But he said he might reverse his order after hearing more arguments on several questions of law.
Attorney Henry Klementowicz of the ACLU said the group would continue to fight the case. "Every eligible voter has the right to vote without confusion, without fear, and without the thought that maybe it would be easier if they vote at all," he said. "Despite evidence that college students, young people, town clerks, and political campaigns are confused about what this law means, the court did not eliminate this confusion."