Are you willing to do more than look at party ID when you vote?
---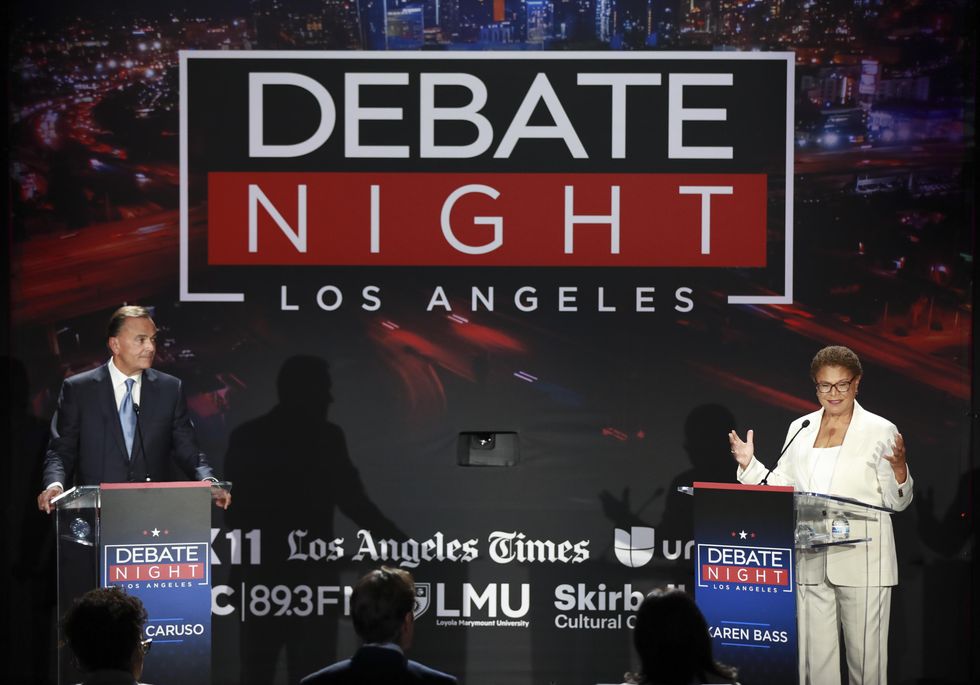 The Fulcrum's Kristin Shiuey has already provided an overview of the voting process, a rundown of voter registration deadlines and an analysis of vote-by-mail options.
So now, Kristin is back with some ideas for preparing to vote, for those willing to consider more than a candidate's party ID.
What policy positions are most important to you?
Is a candidate's experience important?
What about each candidate's approach to campaigning? Can you sift through the negativity?
Do you care who funds each candidate?
Yes, each of these questions may require you to do some work. But isn't it worth it to ensure we have a representative government?
In her next installment, Kristin will review some tools to help with this research.
The National Vote at Home Institute, one of the most prominent proponents of voting by mail, has been tracking the use of mail-in ballots. If NVAHI's projections hold, 60 million Americans may receive a mail-in ballot this year. More than 42 million have already returned those ballots, an increase of 12 million from the 2018 midterms.
Some of this increase can be attributed to California, Nevada and Vermont becoming pure vote-by-mail states for the first time. But there has also been significant growth in the use of mailed ballots in states like Massachusetts, Michigan and Pennsylvania.
"Hitting 60 million (or more) means that voting by mailed-out ballot has gone 'mainstream' beyond the few initial states in the Western third of the country," said NVAHI's director of research, Gerry Langeler. "Depending on total turnout, and return rates for those mailed-out ballots, about one-third of all U.S. votes or more will have been cast by a ballot the voter received in the mail, in a non-pandemic emergency rules year."
Two years ago, with the Covid-19 pandemic compelling people to stay home as much as possible, more than 65 million people voted by mail. That year, a number of states instituted temporary policies allowing expanded use of absentee ballots. While matching that total seems out of reach, there is still huge growth expected this year.
Margaret Brennan, moderator of "Face The Nation" and the chief foreign affairs correspondent for CBS joined the latest episode of "Politics is Everything" to discuss the crisis in confidence in the media and political institutions, and the importance of leaning in to fix the challenges facing our democracy and society.
All Vote No Play is a movement to help athletes become great teammates and citizens, and to show them how they can exercise their own power to create the future they want. On behalf of the organization, "How to Citizen" podcast host Baratunde Thurston moderated a discussion with Golden State Warriors coach Steve Kerr, Pac-12 Deputy Commissioner Jamie Zaninovich, and clinical and sport psychologist Kensa Gunter on the intersection of sport and civic engagement.
Also in the news
Does the Constitution Guarantee a Right to Vote? The Answer May Surprise You. (The New York Times)
How votes are cast and counted is increasingly decided in courtrooms (The Washington Post)
How voting patterns have changed since 2020, and how early voting is going in Georgia (NPR)
More Than 40% Of Americans Worried About Voter Intimidation In Midterms, Poll Finds (Forbes)
'A madness has taken hold' ahead of US midterms: local election officials fear for safety (The Guardian)
Upcoming events
Dialogue Lab Leader Training - Ideos Institute - Oct. 27
Jamelle Bouie: What's the Matter with American Democracy? - Penn State McCourtney Institute for Democracy - Oct. 27
Mónica Guzmán: "I've Never Thought of It That Way" - USC Center for the Political Future - Oct. 27
Restorative Justice Programs: Are They Truly Just? - Crossing Party Lines - Oct. 30