Education could be transformational if politicians would get out of the way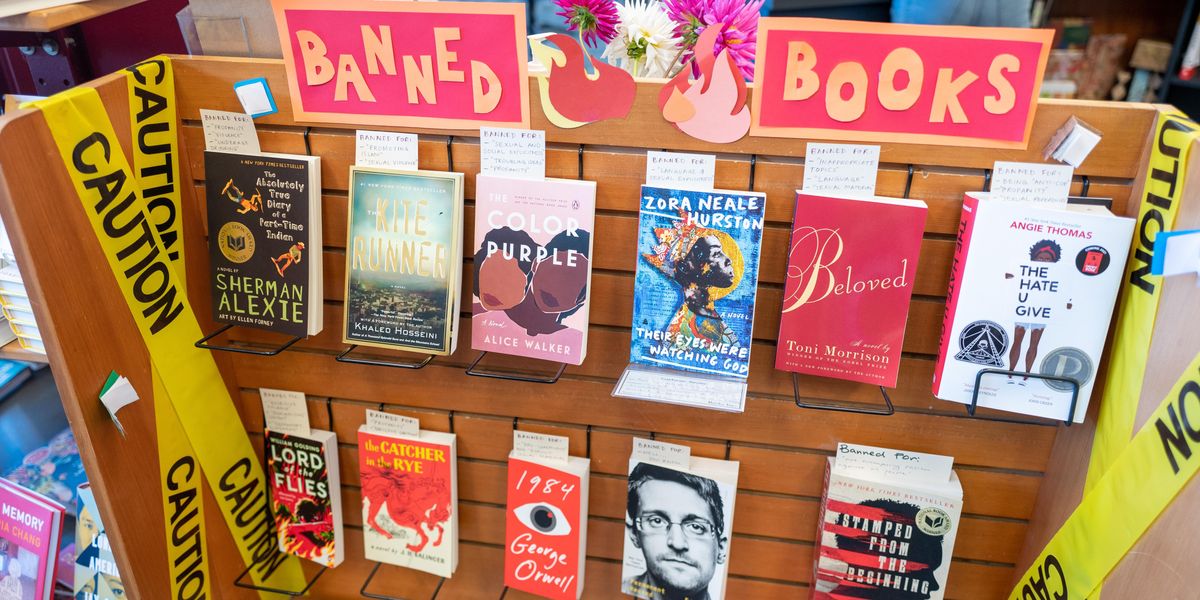 Smith Collection/Gado/Getty Images
Wynn and Ziff are assistant professors of sociology and co-directors of the Community Research Center at the University of Indianapolis. The are public voices fellows through The OpEd Project.

The onslaught of bills about what can be taught in schools would imply that education is a zero-sum game. Florida recently enacted the so-called "Don't Say Gay" bill and an Education Week analysis found that "37 states have introduced bills or taken other steps that would restrict teaching critical race theory or limit how teachers can discuss racism and sexism." And, librarians in Pennsylvania reported a quiet but concerted effort to remove books from school library shelves. Prohibiting the discussion of topics only creates a vacuum of information and leads to a woefully underprepared citizenry. Rather than preparing students to tackle difficult issues in the world, bills like these harm them.
As sociologists and college educators who teach content that has been miscategorized and weaponized, we have been paying particular attention as these battles unfold across the country. After all, policies that address the substance of what we can teach directly impact our future students.
---
A new Brookings Institution report finds that these battles are being primarily fought by politicians seeking to stimulate their base rather than by concerned parents. In other words, Republicans in state legislatures are playing politics with children's education. Classrooms are once again the battleground of the culture wars and kids' futures are at stake.
Sign up for The Fulcrum newsletter
When we walk into our college classrooms every day, we don't see a battlefield for control over students' minds. Instead, we see young people who are eager to learn.
In our social inequality, urban sociology and family sociology courses, we introduce undergraduate and graduate students to the U.S. government's history of forcibly removing indigenous peoples from their land and giving it white settlers; to the federal government's historical practice of refusing to secure loans in neighborhoods with Black populations; to the fact that as recently as 50 years ago banks often refused unmarried women bank accounts. Every semester we're asked, "Why didn't I learn this before?!" Students express dismay and disappointment that this material wasn't taught to them growing up. They feel lied to.
Over the course of the semester, we watch students develop their sociological imaginations. A concept developed by sociologist C. Wright Mills, sociological imagination describes the idea that when large numbers of people experience social problems in patterned ways they are public issues, not personal troubles. Sociologists use their sociological imaginations to understand public issues.
Unlocking the sociological imagination requires understanding both history and how society is structured by social institutions. This learning process develops informational literacy, teaches students the skills to grapple with questions and information from multiple sources and viewpoints, and allows students to better understand the world around them.
We also see the power of students seeing themselves and each other in class content. For example, in one of our urban sociology courses, several Black male students shared in class discussions that they felt empowered through reading poetry about neighborhoods like the ones they grew up in and written by poets who looked like them.
In one of our sociology of families courses, while discussing scholarly work on transnational families, one Latina student shared that the reading helped her more fully understand her mother's and grandmother's immigration experiences.
In introduction to sociology and sociology of gender courses, students who have past experiences with abuse have written that they value the open space to read about and discuss sexual and physical abuse in our society in a non-stigmatized way.
We believe deeply in the transformative power of education. Rather than prioritize research or seek better-paying jobs in the private sector, we both pursued jobs at a teaching university because we find nothing more invigorating than seeing a spark of understanding or watching a student connect with a new idea.
But transformation rarely comes without some discomfort. Too often in the past, teachers and administrators avoided uncomfortable subjects – such as racism, sexism or our country's undeniable history of chattel slavery. As a result, no one had the opportunity to grapple with topics that have continued effects on every American's life, regardless of background. By giving students the opportunity to learn about events, policies, and laws that have advanced hatred, we reduce the likelihood that we will repeat them.
What's more, learning about something and feeling uncomfortable is nothing like experiencing the actual effects of it. A student's discomfort, or adults' discomfort, at discussing racism, sexism, or genocide is nothing compared to enduring it.
Certainly, the role of education in society is multi-faceted. Students go to school to learn information, be socialized into the values and norms of their society, learn how to interact and work with others, and learn the skills to maneuver through adult life. Educating students in historical facts, providing a curriculum that represents every group accurately, and teaching them the skills to navigate diverse conversations and social settings is invaluable to their personal future, as well as the collective future of our society.
As sociologists, we know that representation, both historical and contemporary, matters to all students and provides fundamental building blocks to their development of self, empathy and connection to others. It also helps students be prepared to thrive in their future careers and communities.
We beseech politicians to stop playing political games and trust teachers and school districts to provide age-appropriate, quality educational content that will allow for the possibility of transformation. Ideally, a classroom is a space where students can grapple with difficult issues and find joy.