Youth voter engagement needs a new framework, according to researchers
https://twitter.com/davidmeyers?lang=en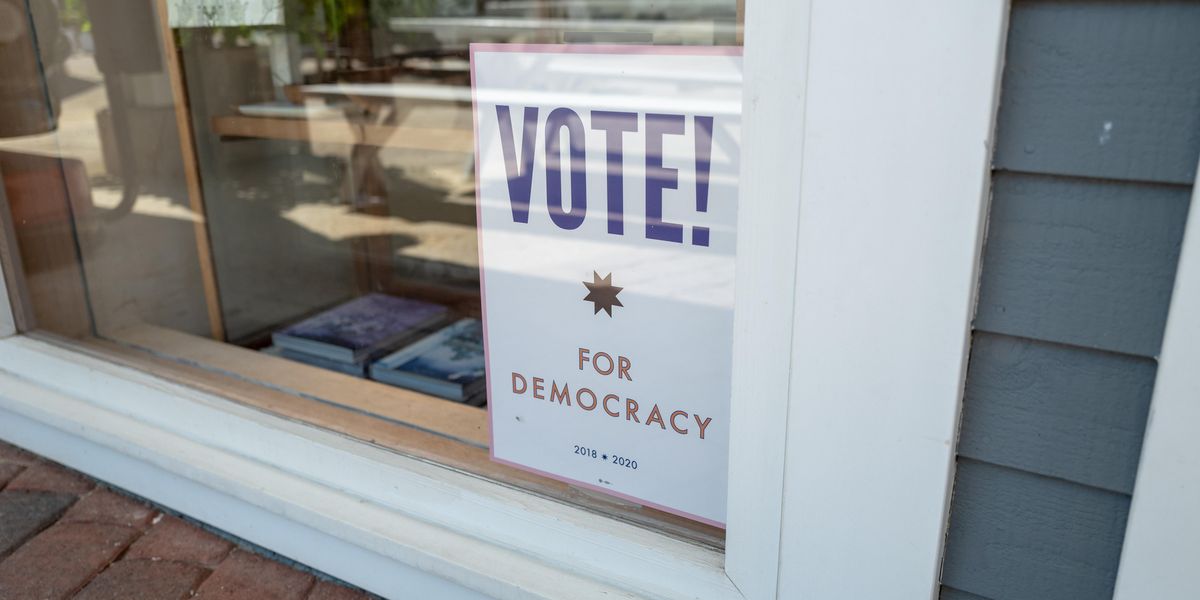 Smith Collection/Gado/Getty Images
Getting young people involved in the political process means starting earlier and building long-term engagements, rather than focusing purely on election season activity, according to a new study out of Tufts University.

"CIRCLE Growing Voters" details a framework that activates people well before they turn 18 by addressing inequities in civic education and works to keep ironing out those imbalances through year-round engagement.
The goal is "disrupting the inequalities, disrupting the business-as-usual election process," said Abby Kiesa, deputy director of the Circle for Information & Research on Civic Learning and Engagement, housed with Tufts' Tisch College of Civic Life.
---
The report calls for moving beyond traditional voter mobilization to "creating multiple, varied pathways on which young people can learn about and participate in elections." Such a framework involves election administrators, family and friends, nonprofits, educators, policymakers, media, and political organizations including campaign committees.
Much of the work to drive turnout among young voters is handled by the nonprofit sector, according to Kiesa. "An equitable democracy is only possible when more institutions show up," she said.
Sarah Audelo, former executive director of the Alliance for Youth Action, called out the public sector in particular.
"This really should be the work of government," she said. But given the disparate nature of voter education and engagement, the system needs more "trusted, nonpartisan partners to make sure young people are heard."
Sign up for The Fulcrum newsletter
The report lays out six ways of moving past traditional voter mobilization and into the "growing voters" framework:
Rather than starting to engage voters in the months before an election, develop year-round activities (even in off years).
Educate people about the "how" and "why" of participation instead of just relying on voter registration and get-out-the-vote drives.
Meet young people where they are, instead of offering a transactional approach to engagement.
Engage young people before they turn 18.
Election administrators should create methods of bringing in new voters rather than focusing on previous voters.
Don't just concentrate on potential voters in competitive races – reach all voters.
"These pathways must be different, but not isolated: they should make up a web or an ecosystem of interconnected activities and opportunities in a community," the report states. "This web is strongest when many stakeholders who are supporting young people know about, incorporate, and build on each other's activities, assets, and strengths to create meaningful collaborations."
While young voters set a record in 2020, with 51 percent turnout, that percentage drops among certain cohorts. For example, only 47 percent of Black people and 41 percent of Hispanic people ages 18–24 voted.
Three-quarters of 18-24-year-olds with at least a bachelor's degree voted in 2020, but only 48 percent of those who had not achieved at least a bachelor's degree cast a ballot.
Just 19 percent of young people surveyed by CIRCLE are "fully supported and engaged" by schools and their social networks when it comes to civic learning. White and urban people, those with parents who have a college education, and men are overrepresented in that segment. Rural people are particularly underrepresented.
And 16 percent fall into the "neglected" category, getting virtually no education about voting and elections through school or their personal networks. This group primarily includes people who are Black, rural or straight.
The current system is "ad hoc, disparate and at best designed for the most privileged young people," said Kiesa.