Cons, cults and community
https://www.facebook.com/debilynm/
https://twitter.com/debilynm?lang=en
https://www.instagram.com/debilynmolineaux/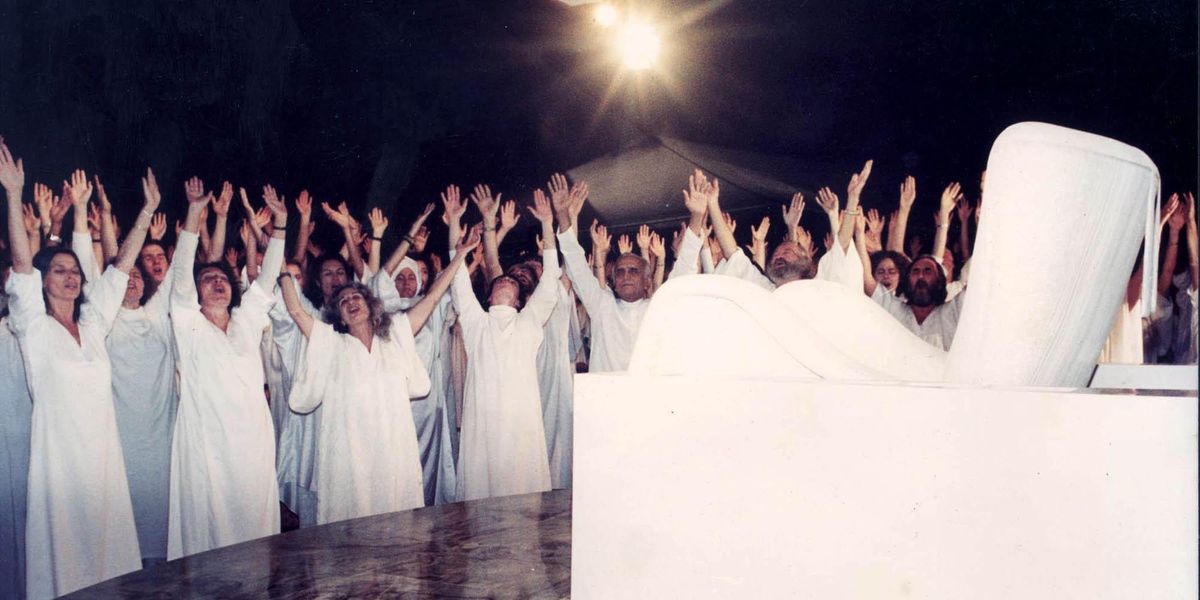 T.C.Malhotra/Getty Images
Molineaux is co-publisher of The Fulcrum and president/CEO of the Bridge Alliance Education Fund.

Lately, I've been binge watching stories about con artists and cults. Every story I've watched starts with the primary human desire – wanting to belong and be part of something bigger. With few notable exceptions, we are all – yes all– motivated to belong. Our survival instinct is wired to this deepest longing in our hearts and undergirds most human activity. Scratch below the surface of our egos and you'll find a story about belonging.
---
These are the most common stories we tell ourselves about belonging:

Ambitious? You must succeed to belong.
Money conscious? You must be wealthy or impoverished to belong.
Generous? You must help others to belong.
Religious? You must have the right beliefs to belong.
Power seeker? You need to have or provide protection to belong.
None of these motivations are based on inherent human value. Instead they are based on a belief that we must always do more or be different in order to belong. This is the crux of any con or cult. "You can belong if (fill in the blank)." In one way or another, our biology has already groomed us, making us ready for exploitation. Our vulnerability may be greater when we have fewer communities to which we feel included. People who belong to more than one community seem less likely to become a victim of a con or cult. But no one is immune. No. One.
Sign up for The Fulcrum newsletter
Within our politics, I see correlations between what happened to individuals in the docudramas and what is happening to our society at large. There are competing accusations about the delusion of the liberal academia/media and the alternate reality of MAGA populists. Our communities have been purged of those who "don't belong," which limits our ability to think critically. We cling to the community we have, fearing exclusion and social death.
While we cling to our beliefs and fight over who is most deluded, the conflict entrepreneurs (aka the con artists) tweak our fears of being excluded, declaring our enemies to be people who think differently from ourselves. They promise happiness when we vanquish our enemies at the ballot box or in school board meetings.
Our current conflict about the direction of our nation is being fueled by our own fears. What are the deepest desires of the American public? To feel included in society with a sense of belonging. Full stop.
I propose the fastest way to get out of our own way – to co-create a better future – is to start by being a community where everyone, in good faith, can be included and see an opportunity for themselves in society. There should be no litmus test to belong. Are you human? You belong.
For social cohesion, we do need to agree on norms. Formal norms include agreeing to abide by a common set of laws. Informal norms could include being respectful towards others, honoring human dignity and generally being a decent person, especially when no one is looking.
As conflict entrepreneurs predict dystopian futures while pointing at an outgroup (or group of "others") to blame, I predict that the future is in our hands, minds and hearts. We can create an inclusive society through small acts with people we don't know. We can engage others with curiosity, being kind and showing compassion by including people we've been conditioned to fear and blame. Getting to know people who are different from ourselves is the "missing piece" our society needs.
A healthy community is one where there is room for individuality and shared responsibility for the common good. This means taking turns in traffic instead of speeding ahead to cut in line. Or returning your shopping cart instead of leaving it by your parking spot. It might mean giving up your seat on the subway to a person who needs to sit.
Feeling included costs us nothing in material wealth. Inclusion is how we pause to consciously connect to each other. Do we stop in our faith community to welcome a new person? Do we smile at the person next to us in line? Do we look people in the eye with warmth and curiosity, seeing them fully?
Cults are part of culture. We need shared beliefs that bind us together. It is when our cult-beliefs are unhealthy that we separate from each other. Our nation is more separated from itself now than ever before in living memory. Only the pre-Civil War era was more divisive, leading Abraham Lincoln to note, "A house divided against itself cannot stand."
Deprogramming from our collective unhealthy cult beliefs is the challenge that lies ahead. It will involve every one of us committing to each other that we will not leave anyone behind. And we will want assurance that we will not be left behind, either.
We will be entering uncharted territory in the days ahead. The outcome is uncertain and mysterious. Our ability to manage our fears with compassion for ourselves and others is essential. And we must remember that certainty in chaotic times is the currency of con artists and cult leaders. They promise us a sense of belonging and a certain future, while separating us from each other. They take our money and disappoint us over and over again, until we break.
This time, the nation and democracy could break. It's up to us.
My list of docudramas on con artists and cults:

"Inventing Anna"
"Tinder Swindler"
"Fyre Festival"
"Bad Vegan"
"20/20, The Cult Next Door: The Mystery and Madness of Heaven's Gate"
"20/20, The Dropout: The Rise and Con of Elizabeth Holmes"