Claim: Election observers have not been allowed to do their jobs. Fact check: False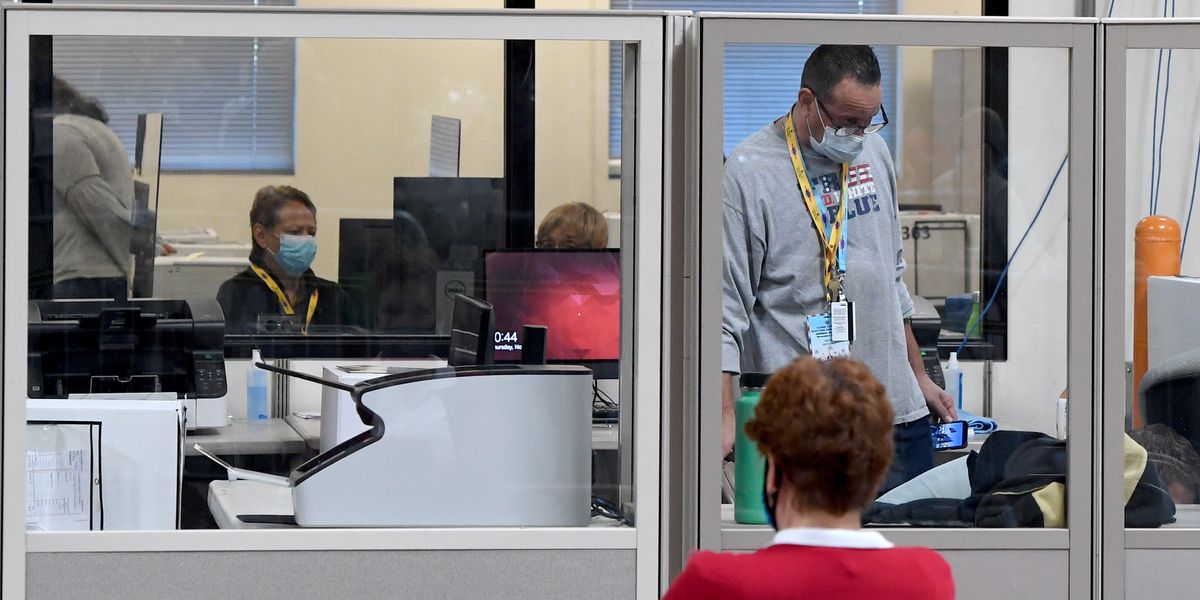 Ethan Miller/Getty Images
I easily WIN the Presidency of the United States with LEGAL VOTES CAST. The OBSERVERS were not allowed, in any way,… https://t.co/foZmvEwBtR

— Donald J. Trump (@Donald J. Trump) 1604647367.0
In the early morning hours on Friday, President Trump tweeted, "The OBSERVERS were not allowed, in any way, shape, or form, to do their job and therefore, votes accepted during this period must be determined to be ILLEGAL VOTES." The president did so as the vote margin in Pennsylvania and Georgia continued to close and even put former Vice President Joe Biden ahead in both states.
State rules vary on who is permitted to monitor the polls. However, across the board most states permit partisan monitors as long as they follow guidelines. On Wednesday, the Trump campaign filed lawsuits in Nevada, Michigan and Pennsylvania to give observers greater access to viewing the ballot counting process. With no evidence of wrongdoing in Michigan and the ballot counting process largely finished, a lower court dismissed the lawsuit there.
---
Lawsuits in Nevada and Pennsylvania were settled on Thursday. In Nevada, the settlement permitted additional observers to look over the ballot counting process in a facility in Las Vegas, granted that they follow social distancing rules. In Pennsylvania, the complaint stemmed mostly from a facility in Philadelphia where the suit claimed poll watchers were not close enough to properly oversee the process. A Pennsylvania Commonwealth Court decided to allow poll watchers to get closer as long as they followed Covid-19 protocols. The Philadelphia city commissioners also have a livestream of the processing facility on their website that has been running since Tuesday.