Claim: California sent 440,000 ballots to people who died or moved. Fact check: Mixed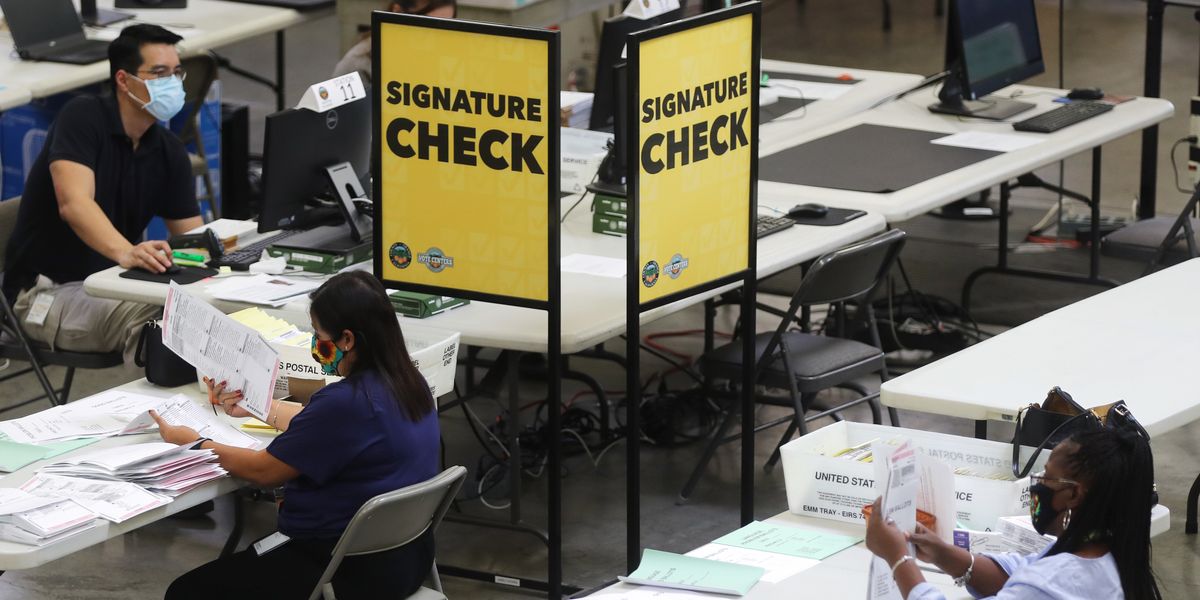 Mario Tama/Getty Images
440,000 "Questionable" Ballots Mailed Out in California's Election-Correction to pdf download link… https://t.co/45eg7JoEGS

— Election Integrity Project California (@Election Integrity Project California) 1603163518.0
California election officials sent ballots to all active registered voters for the November election. But in a press release distributed Monday, Election Integrity Project California, a self-described nonpartisan watchdog organization, criticized 440,000 "questionable" mailed ballots.
The organization sent a letter to the California secretary of state, writing that 416,633 Californians who were registered to vote on or before Nov. 4, 2008, have not voted or updated their registrations since that date. Because of this, EIPCa wrote, those voters "likely moved or died." Voters in California are marked as "inactive" if they move within the state and do not re-register to vote. However, there is no law in the state that eliminates voters from the active list because they have not voted.
---
EIPCa wrote that it cross-referenced 3,342 registered voters with names on the state's Death Index Record. The organization also claims 19,717 voters appeared to have registered twice. EIPCa sent out a press release in May that 458,000 ballots would be sent to active status voters who had died or moved and election experts questioned how they got that figure.
440,000 "Questionable" Ballots Mailed Out in California's Election-Correction to pdf download link… https://t.co/45eg7JoEGS

— Election Integrity Project California (@Election Integrity Project California) 1603163518.0
The EIPCa has pointed out some clear instances where ballots have been sent to people who have relocated or died, however the 440,000 number may be inflated. Regardless, California has safeguards against potential voter fraud, including signature matching and a barcode connected to the voter's address and information.