Two big states conducting primaries today, but not everyone can vote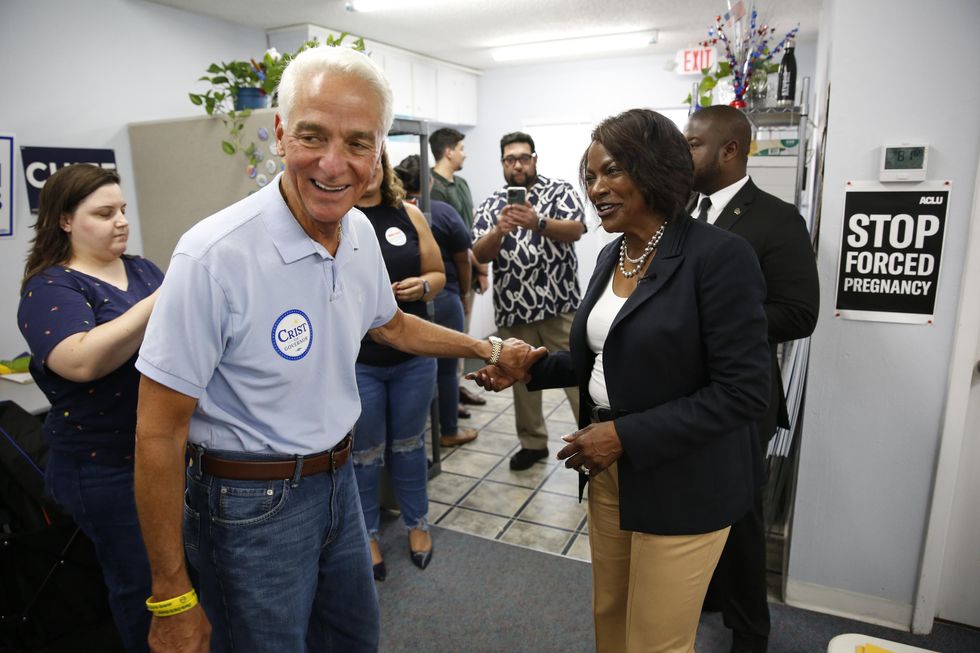 Florida and New York are the third and fourth, respectively, most populous states in the country. Together, they account for more than 25 million registered voters. However, more than a third of those people cannot participate in today's voting.

That's because both Florida and New York conduct "closed primaries," meaning only people registered with a political party may vote in that party's nominating contests. They are among just 15 states (and Washington, D.C.) that do not have some form of an open primary, which gives voters an opportunity to participate regardless of party affiliation.
And there are some big races taking place today.
Florida Democrats are picking nominees to challenge Gov. Ron DeSantis and Sen. Marco Rubio. Democrats in part of New York City have to choose between two incumbents forced into the same district following redistricting. And Republicans in the Buffalo area will pick a nominee to replace Rep. Chris Jacobs, who is retiring after being heavily criticized for supporting gun control legislation following a mass shooting.
(This is actually New York's second primary election day. The state had to delay races for the U.S. House and state Senate after a court demanded new district lines that weren't blatant examples of partisan gerrymandering.)
Oh, and voters in Oklahoma will pick a Republican Senate candidate in a runoff featuring Rep. Markwayne Mullin, who gave up a House district that is the subject of another runoff contest today.
Things have been quiet on the legislative front lately, but that doesn't mean there hasn't been any action on voting rules in the states. Just last week, agencies in two states took actions to help people vote and the North Carolina Supreme Court put the brakes on potential new voter ID requirements.
The Wisconsin Elections Commission reactivated the voter registration of more than 30,000 people voters' registration in response to a lawsuit filed in 2021 by the League of Women Voters of Wisconsin.
Iowa Secretary of State Paul Pate announced his office will provide $1,000 grants to every county to improve polling place accessibility for voters with disabilities.
North Carolina's top court stopped the General Assembly from putting forth a ballot initiative that would enhance the voter ID requirements, ruling the legislature could not act because it was elected through unconstitutional racial gerrymandering.
Lawsuits were filed in Arizona over a new proof of citizenship requirement.
The latest episode of "Politics In Question" features University of Denver professor Seth Market. He is currently researching who holds power in a party after an electoral defeat, whether the location of power varies between the parties and how partisans try to use party losses to leverage their own standing.
Also in the news
Voting rights in the United States: A state-by-state analysis (USA Today)
McConnell says voter fraud is rare and he isn't worried about threats to democracy (NBC News)
Files copied from voting systems were shared with Trump supporters, election deniers (The Washington Post)
Arkansas violated the Voting Rights Act by limiting help to voters, a judge rules (The New York Times)
Upcoming events
Fighting for Democracy & Freedom with Evan Mawarire - The Democracy Group - Aug. 23
Mindful Conversation Explainer Session - Breakbread World - Aug. 23
Polarization Past and Present: What's Changed? What's Possible? - Network for Responsible Public Policy - Aug. 25
Depolarizing Conversations About Race & Public Policy - Braver Angels - Aug. 27