Climate adaptation needs to be locally led; tech can help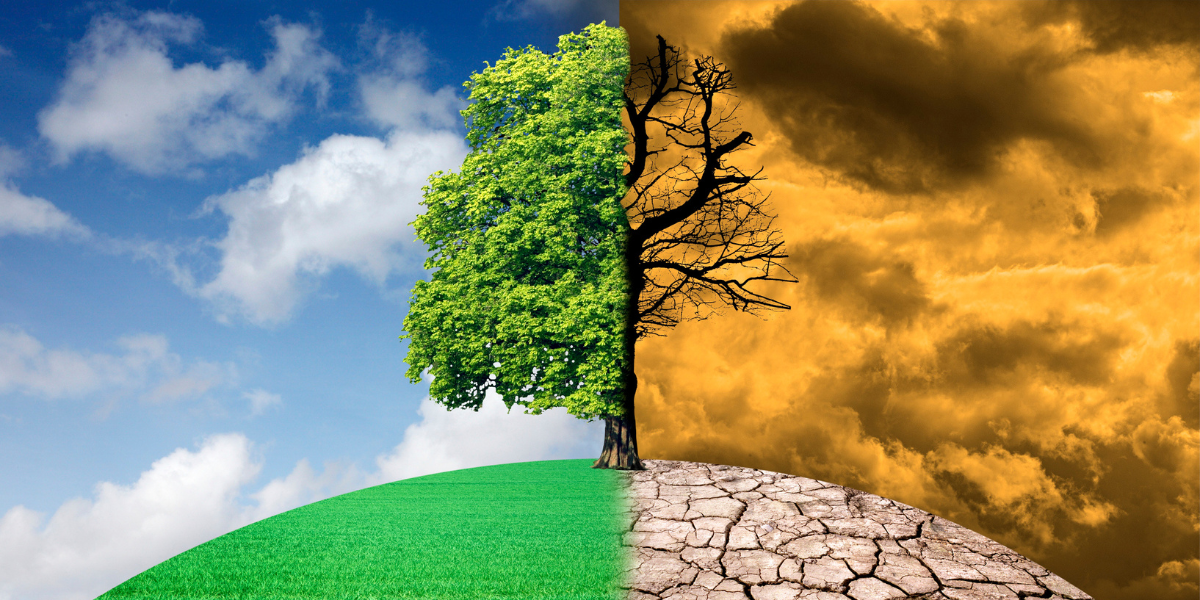 VICTOR de SCHWANBERG/SCIENCE PHOTO LIBRARY
Bryan is U.S. regional director at Village Capital which helps to support solutions for social, economic, and environmental challenges around the world.
The mounting challenges rising from climate change can seem insurmountable at a global level. But there is hope when one examines the local level – entrepreneurs and community leaders leveraging lived experience and emerging technologies to build more resilient and financially healthy futures.
---
As we saw from Hurricane Ian in Florida or the California wildfires, natural disasters are occurring at an increasing pace, and not slowing down anytime soon. It's already apparent that cities and smaller municipalities are simply not prepared to deal with the effects – from power shortages to a lack of health care workers to breakdowns in the food system.
As federal, state and local government leaders scramble for solutions, we are seeing social entrepreneurs leverage technology for disaster resilience. The idea of technology supporting disaster resilience is not new. One common theme that's emerging is technology that empowers communities to protect themselves from the consequences of climate change — that is, to build community resilience from the ground up.
Here's some of the innovation that we're seeing.
Mobile solar power and connectivity for local response teams
Low-income communities tend to be struck the hardest in times of natural disaster, literally rendered powerless due to a lack of infrastructure. Los Angeles-based SolarFi is one startup with a solution. SolarFi has created the Bliss Pod, an energy-autonomous, mobile, flexibly designed solar pod with WiFi. It is well-suited for deployment in post-disaster impact zones, incorporating both satellite and cellular connectivity, and offering affected citizens and first responders access to device charging stations and internet connectivity.
Sign up for The Fulcrum newsletter
SolarFi allows local government agencies, NGOs, and even volunteer groups to be more efficient and safer during their response efforts. Having connectivity in the face of uncertainty creates a lot of reassurance. Response teams will have a stable location to work from and those impacted by disaster have a safe place to go to.
Rapid financial aid, crowdfunded
Mutual aid has taken off during recent disasters. But these campaigns are often ad hoc and not sufficient. Meanwhile, existing aid services like the Red Cross lack infrastructure for specific in-kind donations. When the aftermath of a disaster moves from disaster relief to recovery, usually about 30-days post-disaster, the Federal Emergency Management Agency (or other local/state government agencies) act more like a bank. For those who are uninsured, the bureaucratic process can take one to two years or more.
Rebuildee is an in-kind crowdfunded donation platform for disaster recovery to aid people in rebuilding and refurnishing their homes after a disaster. The New York-based startup provides a community-led approach to the rebuilding and disaster recovery process through its mobile marketplace, where contributors donate money to people who have recently experienced a natural disaster, and that money is then earmarked for specific household items, such as furniture or appliances, that people have requested. The company is agile and highly scalable, helping communities skirt bureaucracy and providing additional recovery channels in affected communities. It will help underinsured and uninsured populations rebuild after a disaster with immediate assistance.
The startup launched its product in late fall, and saw 30 sign-ups in just the first month. In the past few days, the team has already received multiple contributions for items that users who are rebuilding after a disaster have requested, proving the platform is already serving a significant unmet need in the wake of natural disasters.
Climate change reporting from the ground up
Communities need better data and coordination to make climate investments. Currently, the data used to model risk impacts is inaccurate, ground-truthing modeled data is costly, and ad hoc and resident participation is mandated, but inadequate, inefficient, and inequitable.
New Orleans-based ISeeChange is working to change that. The startup helps local communities and partners work together to study and address climate challenges in their own neighborhoods and cities. Projects are typically led by cities, engineers, educators, researchers and local organizations. They build infrastructure, conduct research, create solutions, increase climate literacy and more.
ISeeChange is already creating an impact throughout the United States. In Florida, ISeeChange decreased response times during Hurricane Ian, Tropical Storm Eta, and the recent PTC1 flood. It was also able to generate over $20 million in stormwater infrastructure capital as a result of the data gathered through collaboration with Miami-Dade County and nearly 152,000 residents in low-income neighborhoods.
In New Jersey, its solution enabled 10,000 residents in coastal towns to prove that moderate rains and tides combined to cause significant flooding. Importantly, thanks to insights from ISeeChange, the city of New Orleans is currently reallocating nearly $5 million in flood infrastructure to low-income New Orleanians. Through insights and data that ISeeChange gathered, it was able to prove that the National Weather Service under-alerts low-income neighborhoods about heat risks in New Orleans. This could lead to saving lives and improving conditions in future heat waves.
Protection from blackouts, increased grid resiliency and energy efficiency
With the growing number of natural disasters and increased energy demand on the grid, solutions are needed that help utilities manage peak load and shift the supply to cleaner sources, reducing the carbon dioxide emission spikes often associated with these events.
Birmingham-based startup Moduly is addressing these challenges. Moduly's smart energy solution, called the Moduly HomeKit, is a battery module that plugs into any wall outlet, without the need for professional installation. The Moduly HomeKit stores energy when the electricity rate is low and reuses it to meet consumer electricity needs during high-rate hours, saving customers money on their electricity bills. In addition, Moduly accumulates and stores energy to act as a generator when a customer loses power. Moduly's adapters can also share and manage the energy usage of other devices in the home, including solar panel systems and EV chargers.
Moduly's solution reduces the risk of blackouts through its management capabilities during hours of peak demand, all while allowing users to be more energy efficient as well as integrate the clean energy devices that are already in their home — reducing carbon dioxide emissions. This solution not only increases the resiliency of individuals in the face of natural disasters — but it emphasizes sustainability and energy efficiency as well.
These are all exciting innovations — but there is still a lot that needs to go right for them to gain traction and scale to communities around the country (and sometimes the world). As we've seen time and again at Village Capital, "tech for good" startups often rely on deep community partnerships — with NGOs, local governments, activist groups and more — to succeed.
For civic leaders who want to support this kind of innovation, we suggest focusing resources on building partnerships with early-stage companies whose founders have lived experience of the problem at hand. When a founder has lived experience, they intimately understand the needs of the community they are serving. These founders also tend to bring new, creative solutions to alarming problems caused by climate change and can even identify areas to prevent further damage, cost or loss of life. These solutions could not only protect cities but improve livelihoods and build out thriving communities.
To help make our communities safer, we need to support locally led solutions. And as a matter of justice, those responsible for the climate crisis — including large corporations, fossil fuel companies, wealthy countries and politicians — need to act now.