Grassley steps up to Trump with new bill protecting inspectors general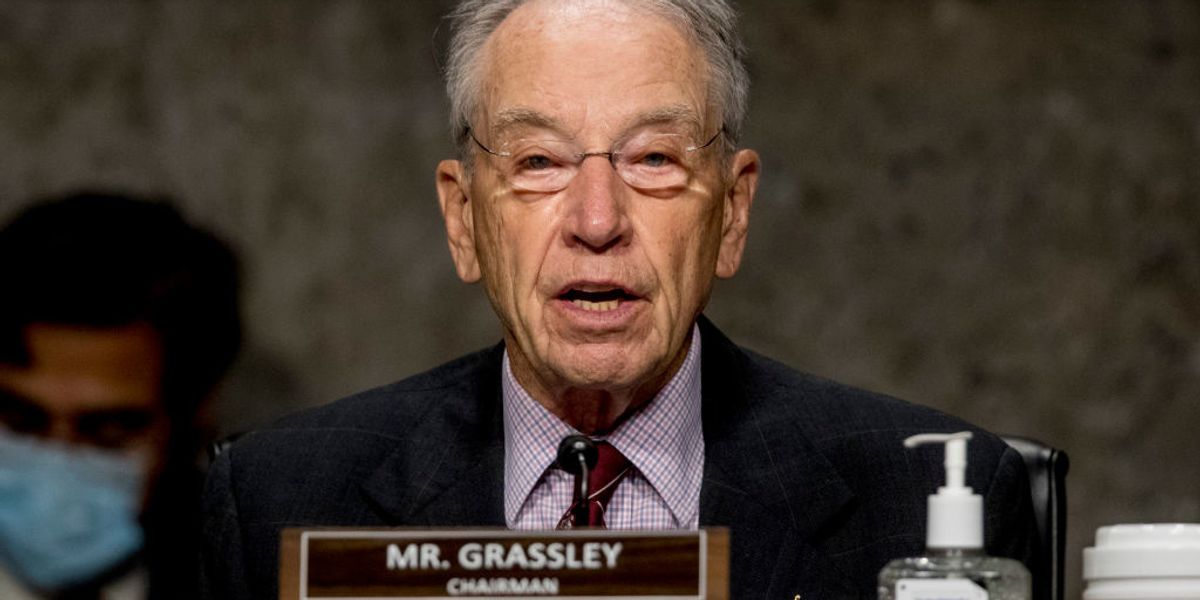 Pool/Getty Images
Republican Sen. Chuck Grassley, a longtime champion of government oversight, plans to introduce legislation Thursday to strengthen the inspectors general system in the wake of several firings by President Trump.
While Grassley is usually supportive of Trump's positions, he had become increasingly dissatisfied with the president's removal of IGs, putting a hold on several presidential nominations to force the administration to provide more detailed explanations for the dismissals.
---
Congress in 1978 created the inspectors general system, in which each federal agency has an internal watchdog looking for wasteful spending and employee misconduct. It has gradually grown to more than 70 IGs.
Grassley, who announced his plans in a Washington Post op-ed, noted that the most recent update to the law governing inspectors general was approved in 2008 and requires the president to provide Congress with advance notice of the firing of an inspector general along with reasoning for the dismissal.
Trump has fired several IGs in recent months, criticized others and attempted to undermine the oversight components included in massive spending legislation passed to help offset the economic damage caused by the coronavirus pandemic.
Two of the most notable firings occurred in April and May. First Trump fired Michael Atkinson, the inspector general for the intelligence community, because he forwarded the whistleblower's complaint that led to Trump's impeachment earlier this year.
Sign up for The Fulcrum newsletter
Then Steve Linick, the State Department's IG, was fired while investigating the conduct of Secretary of State Mike Pompeo.
President Barack Obama also violated removal requirements, Grassley wrote, in his firing of the AmeriCorp inspector general without providing an explanation.
Grassley said his new legislation will beef up the mandate that the notification of firing by the president include a "substantive rationale, including detailed and case-specific reasons."
His legislation also attempts to address concerns that Trump has named unqualified candidates as temporary inspectors general by requiring that acting IGs be selected from the senior ranks within the watchdog community.
Grassley also hopes to safeguard ongoing investigations during the transition in inspectors general.
"It's really this simple: If inspectors general are doing good work, they should stay; if not, they should go. If the president is going to remove an inspector general, there'd better be a good reason," Grassley wrote.
Grassley has served in the Senate since 1981. He represents Iowa, where recent polling shows Trump in a dead heat with former Vice President Joe Biden.