Like Kool and the Gang say, celebrate good times
---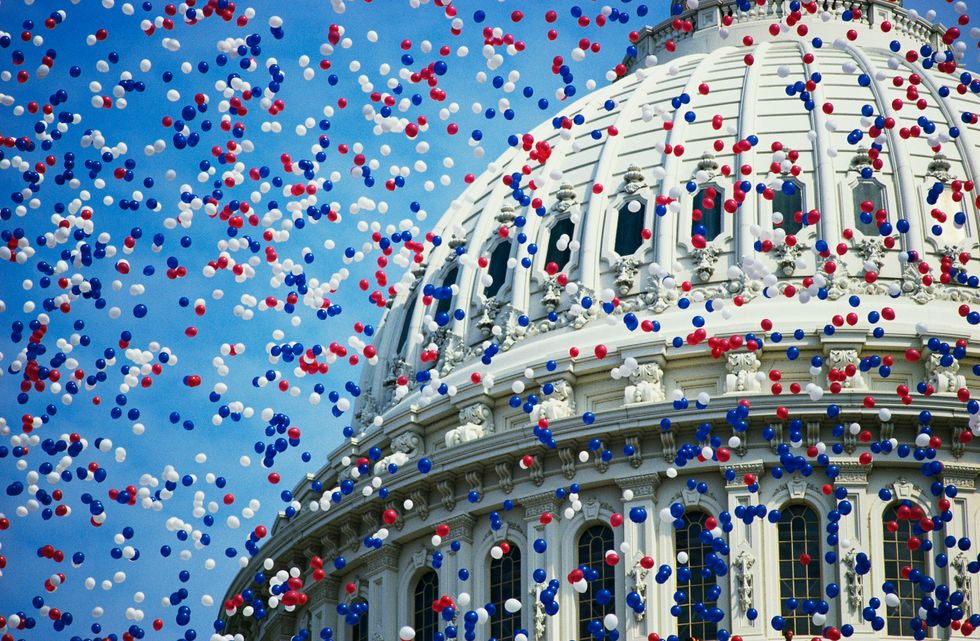 The Fulcrum is a big fan of holidays – gift-giving, good food, maybe even a day off. But today starts a run of our favorite celebrations: civic holidays.

None of these days get the fanfare of the summerlong run from Memorial Day to July Fourth to Labor Day, but they deserve your attention (and participation). Here's what's happening:
International Day of Democracy (today!) is a global celebration created by the United Nations 10 years ago. Team Democracy wants you to mark the day by signing a pledge to support safe elections and a peaceful transfer of power.
Constitution Day (Sept. 17) honors the signing of ... well ... you probably figured that one out.
National Voter Registration Day (Sept. 20) kicks off a season-long effort to register 800,000 new voters as well as get everyone prepared to cast their ballots.
National Voter Education Week (Oct. 3-7) breaks down the voting process into five steps, one per day.
Vote Early Day (Oct. 28) involves a state-by-state breakdown of the rules for casting a ballot prior to Election Day.
Election Hero Day (Nov. 7) is an opportunity to thank all the officials, employees and volunteers who make elections possible.
And it all builds up to Election Day (Nov. 8).
Many of these holidays are part of a joint #VoteReady campaign in which one builds on another.
"After National Voter Registration Day, up until the last voter registration deadline, we will be encouraging people to get registered to vote but will also be thinking about some of the other civic holidays and voter education material in general," said Debi Lombardi, program manager for National Voter Registration Day.
Read more. And see below for related events.
Additional reading: Kettering Foundation President Sharon L. Davies writes in "A call to democracy defenders":
On this, the United Nations International Day of Democracy, which falls just two days before Constitution Day in the United States, it is important to be clear-eyed about the grave threats democracy is facing throughout the world. Those of us who are committed to defending democracy must take notice of the threats and understand their seriousness.
Three-quarters of Americans think there should be a maximum age to hold elected office (although they are not in agreement on what that cap should be). Despite their desire, Americans continue to elect older people to the White House and Congress.
Donald Trump was the oldest person ever elected president ... until Joe Biden surpassed him. And the current Congress is, on average, the oldest in recent history according to data collected by Quorum. In fact, millennial representation dropped more than any other generation from 2018 to 2020.
This, despite significantly more millennials running for Congress in 2020. (Data on 2022 candidates should be available next month.)
Our friends at Village Square believe the nation can only be saved by finding a way past the opinion and demographics that currently divide us. So they explored that idea with
Neil Phillips, a youth advocate and first-ever chief diversity office for the Hollywood Foreign Press Association. Phillips' "Race to Truth" talks earned the Nantucket Project Audience Award multiple times.
Also in the news
Explainer: What election deniers could do in 2024 if they win U.S. November midterms (Reuters)
Voters in these states could make big changes to how their elections are run (NPR)
Election chief on mounting threats to poll workers ahead of midterms (CBS News)
What makes people vote? What data and experts say (LI Herald)
Voters in jail face 'de facto disenfranchisement' (Center for Public Integrity)
Upcoming events
Democracy Day Celebration - Team Democracy - Sept. 15
God Squad — Wanted: A Few Civic Heroes - Village Square - Sept. 16
National Constitution Day Conversation - AASCU - Sept. 16
Constitution Day & Citizenship Week - ActiVote - Sept. 17
Skills for Social Media - Braver Angels - Sept. 17
The Big Truth: Upholding Democracy in the Age of "The Big Lie" - 92st Street Y - Sept. 18