The Fahey Q&A with Don Lee, advocate of equal representation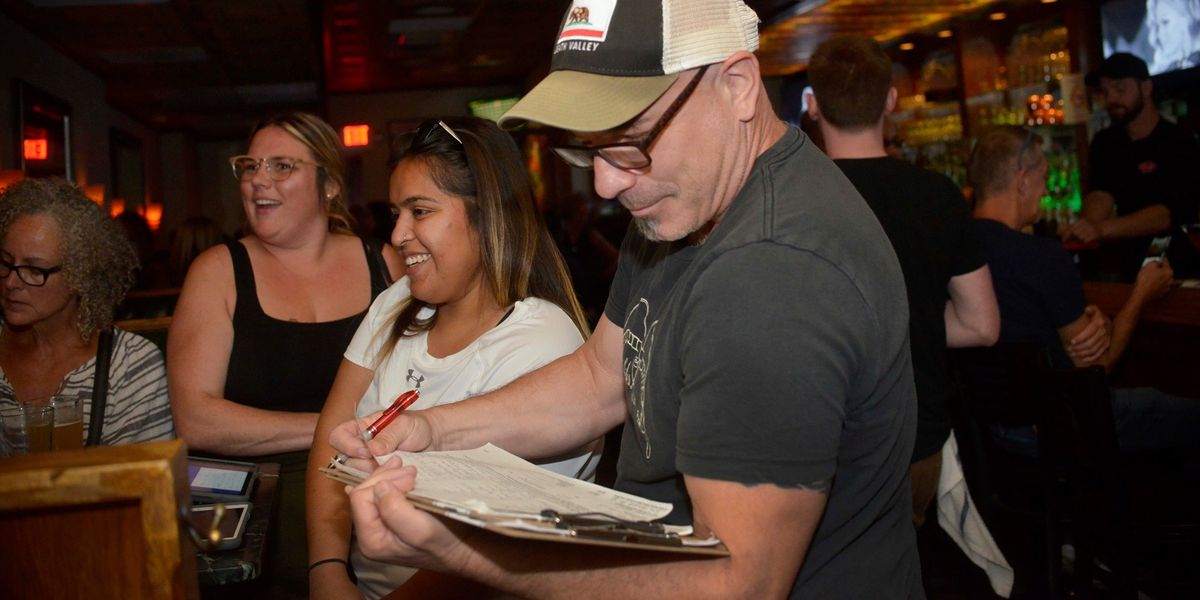 Courtesy: Katy Batdorff
Having organized last year's grassroots movement Voters Not Politicians ending Michigan's politicized gerrymandering, Fahey is now executive director of The People, which is forming statewide networks to promote government accountability. She interviews a colleague in the world of democracy reform each month for our Opinion section.
Don Lee leads the Grand Rapids Democracy Initiative, which is advocating to expand the size of the city council in Michigan's second largest city in order to give more neighborhoods and demographics a voice. He's the chair of the Eastown Community Association and has been an adjunct lecturer at Aquinas College, my alma mater. When he reached out to me this summer about his group, we were excited to help them work towards a more representative democracy in a place we both have called home.
Our recent conversation has been edited for clarity and brevity.
---
Fahey: Let's start by having you explain your group's mission.
Lee: We are focused on improving representation at the local level for every person in the city. Currently we have a system established over 100 years ago. Grand Rapids is divided into three geographic areas known as wards. Each one is represented by two city commissioners, representing approximately 70,000 residents. That's comparable to a small state House district. This results in insufficient representation for important local issues like affordable housing, lead paint exposure and land issues. We're working with fellow residents and hearing from city government officials. We've proposed changes to improve representation for everyone, including establishment of an eight-ward system with one nonpartisan commissioner per ward. Our proposal reduces the size of the wards to approximately 25,000 residents. Right now, about a third of the city has no commissioner living in it — including one entire ZIP code, which suffers disproportionately from lack of investment. By reducing the number of constituents in each ward, and calling for special elections instead of appointments when a commissioner steps down, there will be more opportunities for residents from across Grand Rapids to have a stronger voice at the local level.
Sign up for The Fulcrum newsletter
Fahey: How did your group connect with mine?
Lee: Since you and I are both connected to Aquinas College, I was familiar with your work to tackle partisan gerrymandering. When I first reached out, our group was really trying to understand what we were getting ourselves into. That initial conversation grew into direct support, which helped us organize our efforts by creating a leadership team. We were also able to get a better understanding of the challenges of redistricting and democracy reform.
Our first meeting really changed course for us because it helped us break our goals into manageable chunks. We identified milestones, helped define our team's core functions and identified specific areas where each volunteer can best utilize their expertise.
Fahey: Why do you think your volunteer team spends their free time fighting to make a more representative city?
Lee: In our day jobs, most of the committee members work in some capacity advocating for residents. What motivates us is seeing how things could improve if our commissioners were more dispersed throughout the city and therefore were identifying problems and sharing them at that level. We feel like the system is failing and that it has failed us on some of the issues like gun violence prevention, unbridled development and drug enforcement policy to name a few. Everyone in our group cares deeply about Grand Rapids.
Fahey: As a grassroots organization, how have community members become involved?
Lee: It seems like when you talk to somebody, it doesn't matter if they're conservative or liberal, or which party they identify with. We see universal agreement in the answers to questions such as, "What do you think about having less constituents per representatives?" or "Would you rather have your commissioner be appointed or would you rather have a special election?"
We all have more in common than the "system" wants us to believe and we're weaker divided. We stand to gain more for our city by talking plainly about our differences, working to understand one another and creating a better city for all residents. With the economic prosperity Grand Rapids has experienced, there is no reason residents in any part of the city should be left behind.
Fahey: Tell us about an unexpected challenge you faced in this journey.
Lee: We see overwhelming support when we're collecting signatures for our proposed local referendum in November. I'd say we convert about 98 percent of the people we speak with. We're proposing ideas that seems so common sense: fewer constituents per representative for better representation, and electing a person instead of appointing them is more small-d democratic. Yet this has been opposed by certain powers that be, including some current commissioners and the Grand Rapids Area Chamber of Commerce.
Fahey: How has your life changed since getting involved in this issue?
Lee: I'm hopeful and thankful for everybody who gives us a signature. They know that ultimately this idea will go to the voters if we can collect enough signatures. Voters Not Politicians demonstrated an awakening of Michganders to the importance of representative democracy. I'm also inspired by the fact that we're starting to see younger and more diverse candidates elevated to these positions.
Fahey: If you were speaking with a high school student, or a new immigrant to the country, how would you describe what being an American means?
Lee: I would give them an example of why the people they elect matter and why it's important for all of us to participate in our democracy. Elected officials make so many decisions that impact our daily lives, including how our tax money is spent. So it is critical to think about who you want sitting at the table making those decisions and the lens through which they make them. To me, the most important part of being an American is being an informed voter who participates at the ballot box.