Faithful & Mindful Living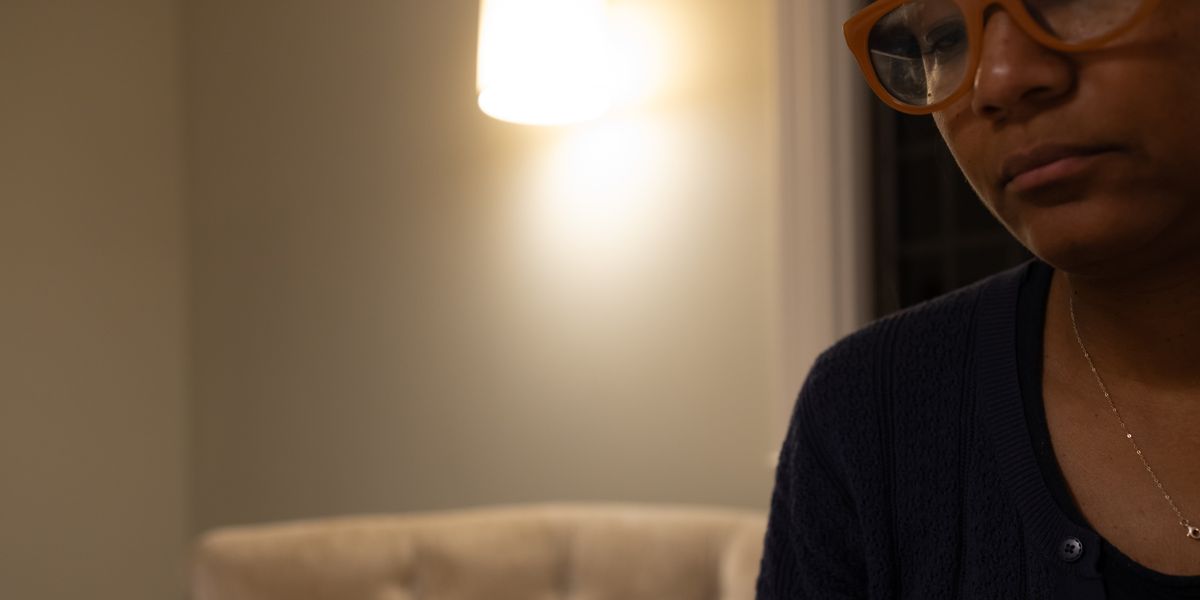 Catherine McQueen/Getty Images

Crooks is an assistant professor at the University of Illinois at Chicago and a Public Voices Fellow with The OpEd Project.

Actress Keke Palmer and singer Cassie Ventura went public recently about intimate partner violence they experienced. Palmer was granted a restraining order against Darius Jackson, as well as sole custody of their 8-month-old son. Ventura settled a rape and sex trafficking lawsuit only a day after filing against Sean Combs.
Violence against Black women is a rampant crisis that needs to be addressed early and effectively. Black women need to protect themselves and feel safe along with the Black men in their lives as well as their communities. Yet many Black women may protect Black men at the expense of their own sexual health.
The Centers for Disease Control defines intimate partner violence as aggression or abuse occurring in a romantic partnership, including physical, sexual, stalking, and psychological abuse. Nearly 45 percent of Black women will experience intimate partner violence throughout their lives.
A 2018 study shows one in four Black girls will be sexually abused before the age of 18. Black women are at least 2.5 times more likely to experience violence at the hands of a partner than white women. For every Black woman who reports rape, at least 15 Black women do not report it and are silenced.
Sign up for The Fulcrum newsletter
Sexual violence is pervasive among Black girls and women in the United States, as a reported 20 percent are raped during their lifetime. Yet, Black girls may not even recognize their first sexual encounters as abuse.
Previous studies suggested that because Black girls tend to look older than they are and go through puberty early, men view them as capable of consenting to sex. Unfortunately, these attitudes lead to an erasure of Black girlhood, placing blame and shame on Black girls for being sexualized rather than on the society and sexual predators that target them.
I am a Black woman, survivor of intimate partner violence, and university researcher focused on protecting Black women's sexual health. In a study I conducted in 2020 involving 20 Black women, they described being socialized to protect Black men, viewing this role as empowering.
The Black women in the study reported they found this as a way of keeping the Black family together so that their legacy, lineage, and culture would continue. Within the context of Black heterosexual relationships, these women empathetically recognized and understood the racially bound struggles faced by Black men.
Additionally, Black women in this study recounted their mothers and grandmothers teaching them that their ideal partners should be Black men and to aspire to have "Black love." However, the pursuit to achieve Black love may also carry expectations for Black women to endure hardships or forgive men who betrayed them.
The concept of Black love, while cherished, may present complexities. Prioritizing Black love over personal safety and autonomy may inadvertently foster toxic relationship dynamics by promoting endogamy, shedding light on sexual concurrency and sexual networks.
The protection of Black men as a priority may have detrimental consequences, including underreporting of sexual abuse and increased vulnerability to sexually transmitted infections and HIV.
A 2020 Essence survey of Black couples reaffirms the complex reality of Black love. Shared heritage and the historical context of racial oppression add powerful depth to the relationship. However, the pursuit of this profound connection might inadvertently keep some Black women in abusive or unhealthy sexual relationships with Black men.
Research shows abuse often disempowers Black women in heterosexual relationships and may prevent them from engaging in health-promoting behaviors that decrease the risk of STI/HIV. Intimate partner violence is linked to sexual behaviors like inconsistent condom use, difficulty negotiating condom use, having multiple and risky sexual partners, ultimately heightening vulnerability to STI/HIV among Black women.
Considering these challenges, one potential tool to assist partners in protecting themselves against STIs and HIV is pre-exposure prophylaxis (PrEP), which involves taking medication to prevent HIV and could serve as a valuable resource for Black women in violent relationships.
However, several well-documented barriers hinder this approach. Some of these include side effects, financial concerns, medical mistrust, lack of knowledge, misconceptions and stigma surrounding its use.
Requiring no partner negotiation, the prophylaxis is a vital HIV prevention tool but doesn't address the wider issue of intimate partner violence. Throughout history, Black women have been the protectors of communities, children, Black men and themselves.
This preventative drug may just be seen as another laborious task for Black women to do to protect themselves. Many Black women report they are tired of protecting their sexuality, as Black female bodies have historically been harmed.
Significant historical events including slavery, Jim Crow, the civil rights movement and what came after that movement impact the current reproductive and sexual health status of Black women. And Black female bodies continue to be harmed by Black men in their communities.
Reluctant to seek help, few Black women want to openly admit they are engaging in "risky" sexual behaviors. The stigma around "risky" behaviors and the label "victim" clash with an ingrained identity as Strong Black Women.
PrEP represents an empowering HIV-prevention tool, and one daily pill may be a lifesaving step toward personal agency and bodily autonomy among Black women in violent relationships.
But it doesn't address the broader and deeply entrenched issue of intimate partner violence, an epidemic that is historic and ongoing. It's crucial to break this cycle of silence, provide support, and acknowledge Black women's experiences in an effort to end intimate partner violence.