Missouri, Kentucky move forward on tough voter ID laws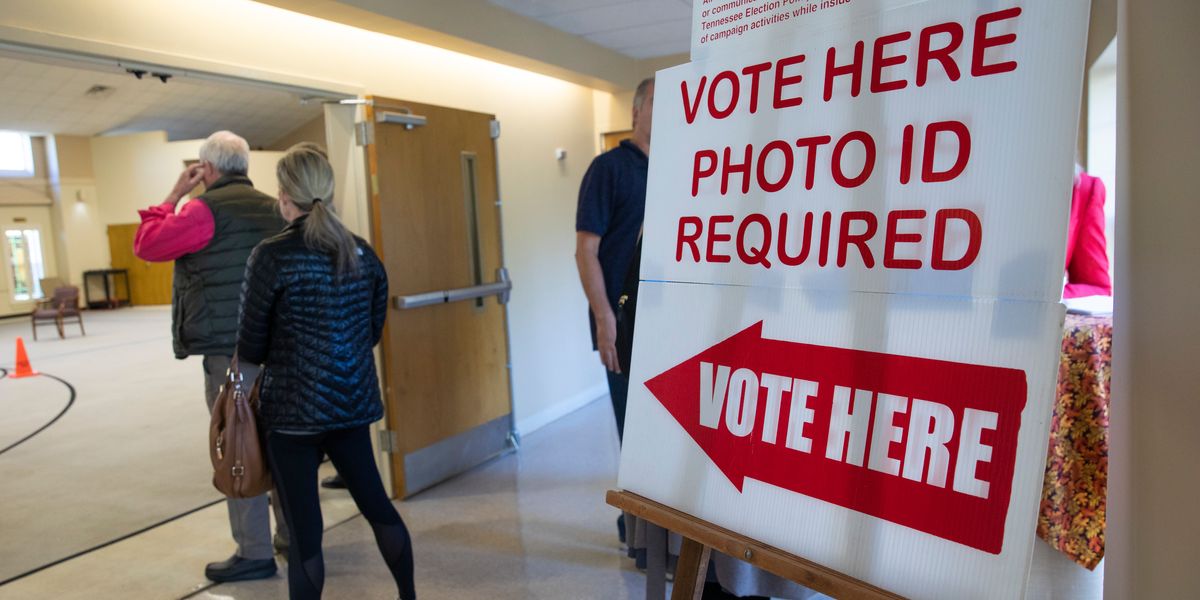 Drew Angerer/Getty Images
Two more solidly red states are moving closer this week to enacting a photo ID requirement for voting starting this fall.

The Republican-majority state House in Missouri gave initial approval to such a bill Wednesday. The GOP state House in Kentucky is expected to clear a measure by Friday, with enough votes to override a potential veto.
Only 18 states now require people to present an identification card with a picture on it at the polls, according to the National Conference of State Legislatures, and such rules have become one of the more highly contentious parts of the democracy reform debate in recent years.
---
Republicans say the requirement is a proper guard against voter fraud. People are often required to show identification when conducting personal business, they argue.
Democrats and voting rights advocates argue that minorities and poor people may not have a driver's license, by far the most common form of photo ID, and that such a requirement is really intended to suppress turnout.
In Missouri last month, the state Supreme Court struck down a newly enacted law that required voters who didn't have an ID to sign a statement in order to cast a ballot. The bill now moving in Jefferson City would restore the photo ID requirement but not the sworn statement provision.
Sign up for The Fulcrum newsletter
The Missouri bill gives voters only two options: show a photo ID to cast a regular ballot or else cast a provisional ballot. The state Senate, where Republicans hold 24 seats to the Democrats' 10, has until May to act, after which the signature of GOP Gov. Mike Parson could be counted on.
In Kentucky, the Senate has already passed a measure that would clarify that a driver's license photo ID should be used at the polling place. It also sets out what alternate identification cards are allowed.
While Republicans control the capital in Frankfort, Gov. Andy Beshear is a Democrat and has hinted he's opposed to the bill. (He's already become a hero in voting rights circles by acting in his first days as governor in December to restore voting rights to about 140,000 convicted felons.)
Even if Beshear were to veto the legislation, it only takes a simple majority of each house in order to overturn that veto.
The trend is moving in the opposite direction in Virginia. There, where Democrats have simultaneous control of the General Assembly and the governor's mansion for the first time in a quarter century, legislation to eliminate the state's voter ID law is awaiting the signature of Gov. Ralph Northam. He is almost certain to sign the bill — making Virginia the first state to repeal such a requirement — since he was the one who proposed it.