Broad search for N.C. vote cheaters finds a couple dozen — from five years ago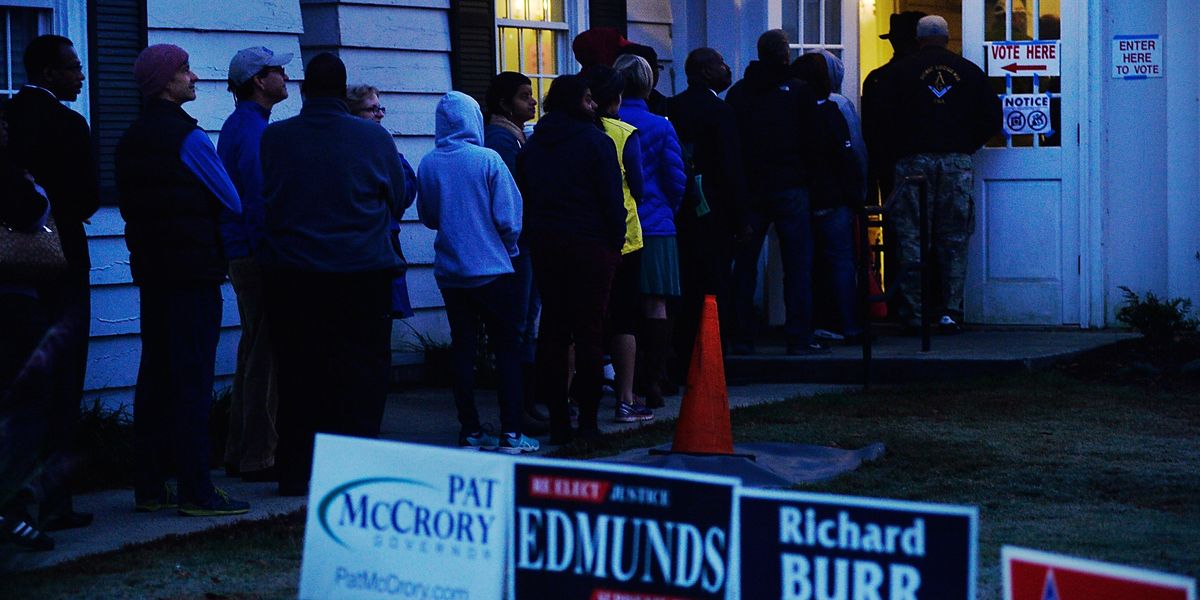 Sara D. Davis/Getty Images
Foraging for voter fraud has found scattered crimes across North Carolina — but they occurred five years ago, when Donald Trump won the presidency, not when he says he was cheated out of re-election last fall.

Federal prosecutors in Raleigh have announced charges against 24 more non-citizens since last year, with several new cases brought last week. But only two have recently been accused of voting illegally, bringing to 21 the number of foreigners who appear to have wrongly cast ballots in 2016 in one of the premier battleground states. All the others were charged with falsely claiming citizenship, or falsifying immigration papers, in order to register to vote.
But the Justice Department has made no allegations of a conspiracy to tilt the outcome. And given the minuscule numbers involved, such a scheme would not have been worth the effort, no matter the purported beneficiary.
---
Trump bested Hillary Clinton by 174,000 votes in North Carolina in 2016, while fellow Republican Richard Burr won reelection to the Senate by 267,000 votes. Last year, Trump took the state's 15 electoral votes by a smaller but still decisive 75,000 votes.
The state GOP went on an extensive social media campaign after the election in support of Trump's wholly unsubstantiated allegations of fraud in states he lost. In fact, one of the most palpably improper actions of the campaign took place when the president encouraged North Carolinians to vote twice, once by mail and once in person — to test the resilience of the state's election system, he asserted.
Sign up for The Fulcrum newsletter
The 43 people who have been charged — after a highly publicized and aggressive investigation — are listed as being from Mexico and several Central American countries as well as France, Yemen, Iraq and Nigeria.
Between his appointment by Trump and the 2018 midterm election, U.S. Attorney Bobby Higdon used subpoenas, issued on behalf of Immigration and Customs Enforcement, in an effort to obtain millions of voting records from the state Board of Elections and more than 40 counties in the half of the state under his jurisdiction.
The state board rebuffed the demand, labeling it overly broad and unreasonable, while voting rights activists said they suspected a partisan fishing expedition. After extensive negotiations, two years ago the state agreed to turn over its records for about 800 people.
The federal prosecutor's office, under new management since the start of the Biden administration, did not connect the charges to the documents they received.