Cheney and Murkowski face the voters, and Trump's wrath, on Tuesday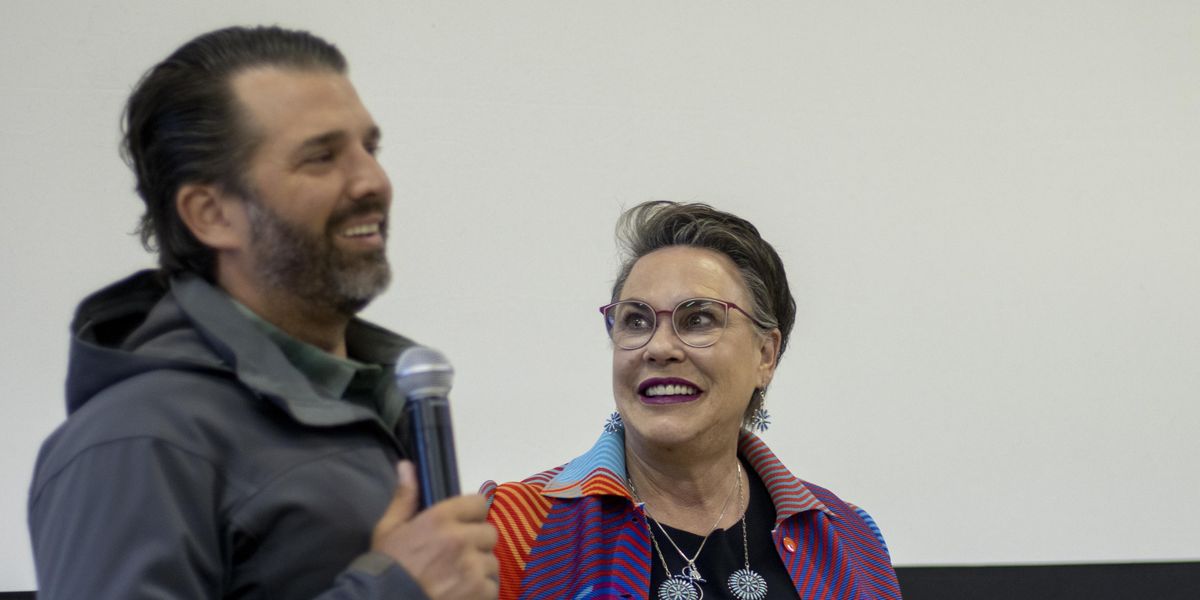 Natalie Behring/Getty Images
Two Republicans who have been critical of former President Donald Trump's role in the Jan. 6, 2021, riot at the Capitol will face the voters on Tuesday. While Sen. Lisa Murkowski is likely to advance thanks to a new election system in Alaska, Rep. Liz Cheney appears headed for defeat in Wyoming.

With Trump campaigning aggressively against Republican lawmakers who have been involved in the Jan. 6 investigation or who supported his impeachment, this week's primaries showcase his ongoing influence over the party.
Read on for the races to watch in Alaska and Wyoming, as well as the recent changes in election law in those states that will affect voters.
---
Alaska
Alaska will hold a special election for its at-large House of Representatives seat Tuesday, with former Republican vice presidential candidate Sarah Palin in contention alongside fellow Republican Nicholas Begich and Democrat Mary Peltola.
The special election, called following the death of Republican Rep. Don Young in March, will be the first in Alaska's history to use ranked-choice voting. Results will not be known until Aug. 31 at the earliest.
Elsewhere in Alaska, Sen. Lisa Murkowski is being challenged by fellow Republican Kelly Tshibaka, who was endorsed by former President Donald Trump. However, both of the candidates are likely to advance to the general election in November under the state's open primary rules.
Sign up for The Fulcrum newsletter
In 2020, voters in the state approved a ballot initiative creating a primary system in which candidates from all parties appear on a single ballot. The four candidates with the most votes move on to the general election, which will utilize ranked choice voting. (There are only three candidates in the special election because a fourth dropped out after advancing in the primary earlier this year.)
Murkowski drew anger from Trump after joining six other Republican senators to voting to convict the former president after the House impeached him for inciting the Jan. 6 riot at the Capitol.

Gov. Mike Dunleavy is also seeking the nomination for another team, and is competing with nine other candidates for four spots on the general election ballot. Polls show Dunleavy should easily secure one of those places.
Other than the elimination of partisan primaries and the transition to ranked-choice voting, Alaska has done little to change elections over the past few years.
Read more about election changes in Alaska.
South Dakota
No runoff elections will occur in South Dakota on Tuesday, as previously scheduled, because the statewide races were decided on June 7.
Read more about election changes in South Dakota.
Wyoming

The nation will watch as Republican Rep. Liz Cheney fights to keep her seat in Congress against challengers within her own party.
Harriet Hageman leads a slate of Republican challengers to Cheney, whose vote to impeach Trump and subsequent leading role in the House committee investigating the Jan. 6 insurrection left her deserted by many of her Republican peers.
Trump has attacked Cheney with vigor, backing Hageman in a state where he won 70 percent of the vote in 2020. Cheney has responded by trying to appeal to moderate Republicans and Democrats (Wyoming runs open primaries), but trails heavily in polls. Recent polling shows Hageman with a 29-point lead heading into Tuesday's voting.
Wyoming is a staunchly Republican state, with the GOP having held the governor's office and both chambers of the Legislature since 2011.
In recent years, Wyoming's biggest changes to election laws have focused on voter identification. In 2021, the Legislature implemented a full voter ID law, requiring voters to present a valid form of identification before voting on Election Day. Previously, the state only required voters to do so when registering to vote. Under the new law, people without an ID must vote via provisional ballot, which can be used as grounds to challenge the vote.
This year, the state has enacted just one bill related to voting, according to the Voting Rights Lab. That bill allows elections officials to begin processing absentee ballots prior to Election Day, but increases the penalty for releasing the results of such ballots before the polls close.