GOP legislator fired from his day job for pushing Georgia voting curbs bill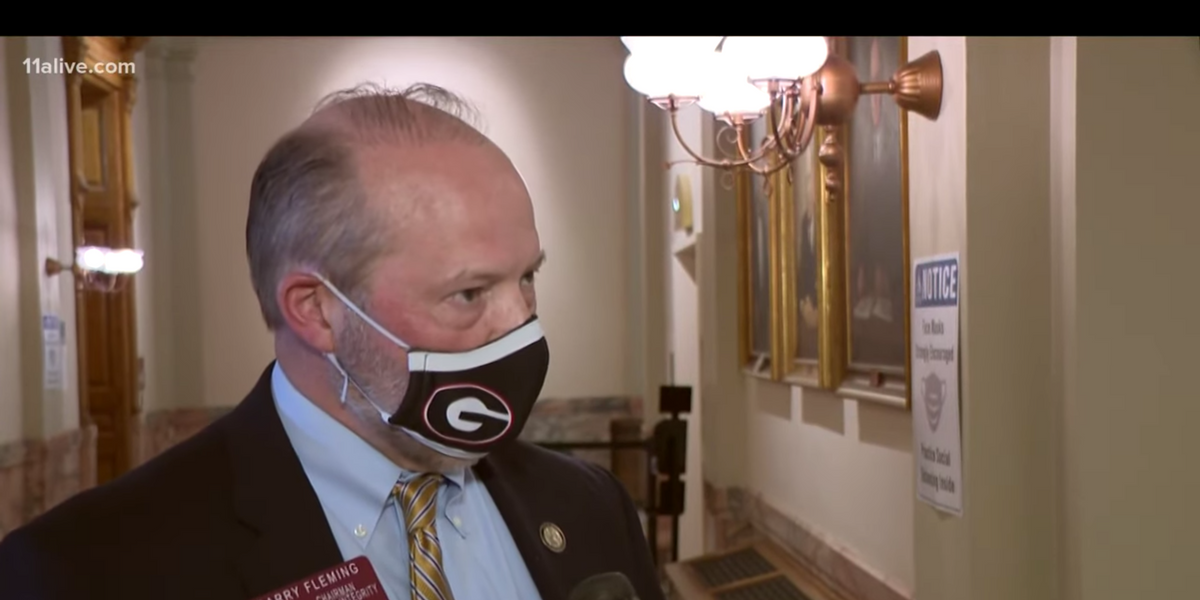 11 Alive screengrab
Sponsoring the sweeping package of voting curbs in the Georgia Legislature has cost a Republican lawmaker his regular job.

Barry Fleming has been unopposed in four straight reelections to a state House seat covering a rural stretch between Atlanta and Augusta. And this month he used his chairmanship of the Committee on Election Integrity to win passage of restrictive election legislation that, among many provisions, would limit early voting on weekends in many counties — which could cripple "Souls to the Polls," the venerable get-out-the-vote drive to get Black voters to cast their ballots after church the Sundays before Election Day.
For nine years Fleming's main source of income has been as county attorney for one of the few solidly Democratic and overwhelmingly Black communities in his district, Hancock County. But on Wednesday the county Board of Commissioners responded to a wave of protests by voting 4-0 to ask for his resignation, which he then submitted.
---
Fleming's bill would also curb the use of drop boxes for mail ballots, add new proof-of-identity requirements when seeking an absentee ballot, advance the deadline for requesting such a ballot, and prohibit groups from giving water, food and blankets to people in line at polling places. The measure, which passed over united Democratic opposition, must now be reconciled with a different bill passed by the GOP-majority Senate, the main feature of which would be to eliminate no-excuse absentee voting across the state.
Sign up for The Fulcrum newsletter
The twin bills are among the most prominent in a wave of 250 legislative proposals to restrict voting across the country, many of which are advancing in states that (like Georgia) have an all-GOP power structure. Republicans are reacting after a 2020 election that saw record turnout, record use of mail and early voting — and a record amount of baseless skepticism about election integrity fueled by former President Donald Trump's campaign of lies.
Three different counts in Georgia, for example, resulted in virtually identical results and no suspicions of meaningful cheating.
But Fleming said during the debate three weeks ago that his bill would "begin an effort to restore confidence in our election system," He wrote an op-ed likening absentee ballots to the "shady" part of town down by the docks where you could get "shanghaied."
Hancock's population is 71 percent Black, and President Biden carried the county by 44 points as he went on to become the first Democrat since 1992 to take Georgia's electoral votes. Both state's new Democratic senators, Raphael Warnock and Jon Ossoff, also won lopsidedly in the county in January's runoff contests.
"Hancock County is a great place. There's a great board of commissioners there," Fleming told 11Alive News after he resigned. Asked if he objected to the political rationale for his dismissal, he said: "None whatsoever. They're good people. If I can ever do anything in the future to help them I'll be happy to."
The average county attorney's salary in Georgia last year was $76,500. Members of the state House are paid $17,300 on the assumption they will be in session no more than 100 days.