A 'Spirited' approach to healing division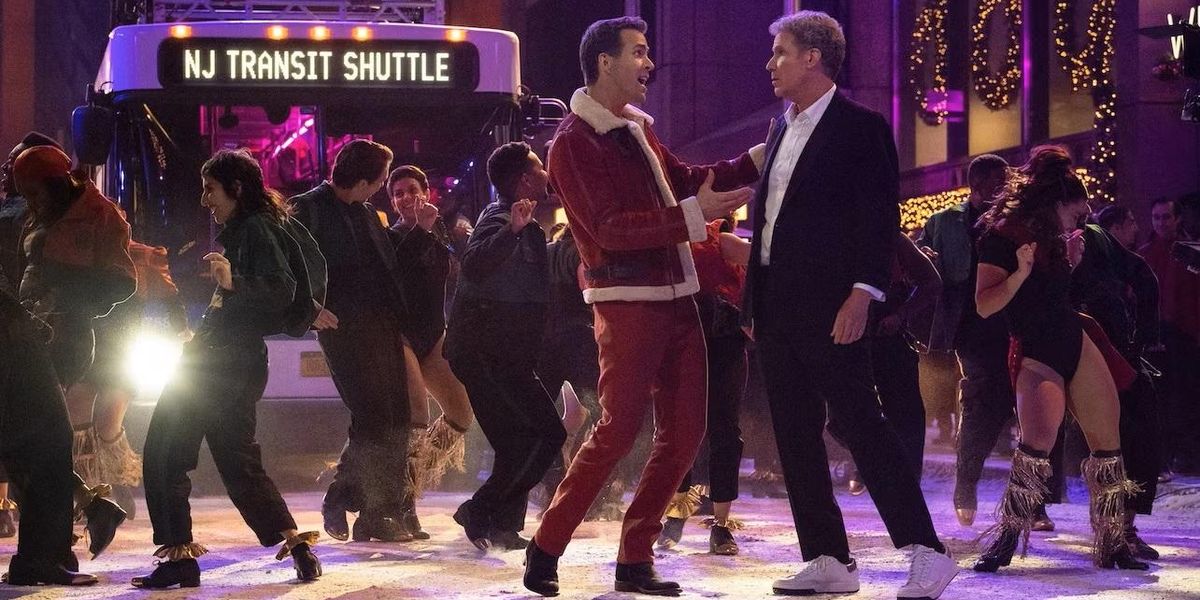 AppleTV+
Schmidt is a syndicated columnist and Editorial Board member with the St. Louis Post-Dispatch.

Say you want to reduce polarization in the new year? Might I suggest going to see a movie this holiday season – but not just any movie. Check out "Spirited," the musical starring Will Ferrell, Ryan Reynolds and Octavia Spencer.
Over Thanksgiving weekend my family went to see "Spirited" in a movie theater (it is also streaming on AppleTV+). "Spirited" is a musical version of the classic Charles Dickens story "A Christmas Carol." I left the theater feeling energized for the good fight of repairing our democracy in 2023. And don't worry, there will be no spoilers here.
---
For over two centuries, Jacob Marley has led the Ghosts of Christmas Past, Present and Yet-To-Come in selecting a miserable soul for redemption. They spend the year preparing for Christmas Eve and then haunt the selected "perp" with hopes of changing them to be a more positive force for humanity. While looking for their next soul, the Ghost of Christmas Present (Will Ferrell) runs into a speaker at a hotel, Clint Briggs (Ryan Reynolds). Briggs is a morally bankrupt media consultant and social media manipulator. One of the spirits who works for Marley describes Briggs' company this way: "specializes in creating controversy, conflict, and disinformation for the benefits of his clients worldwide." The Ghost of Christmas Present watches Briggs break into a musical number about weaponizing the war on Christmas for profit while speaking to the National Association of Christmas Tree Growers.
Sign up for The Fulcrum newsletter
Here are a few of the notable lines from the song "Bringin' Back Christmas":
"Outrage is a drug."
"Now it's some slight manipulation but it's what we've gotta do. See, we need some confrontation, or your message won't get through."
"But the world is, what? Tribal. So, if you want your sales to soar, it's not enough for folks to love you, they gotta hate your rivals more. As an expert my advice is feed that hate, 'cause hate is strong. Folks will gladly pay your prices to prove those Christmas-killers wrong.
"It's not enough to want it. You gotta get mad. You have to fight."
While watching the musical number, the Ghost of Christmas Present announces that Briggs is "like the perfect combination of Mussolini and Seacrest." No surprise that Marley's team chooses Briggs since the Ghost of Christmas Present tells the others that the guy causes division for his job and is sure that his redemption could have a "ripple" effect and make him a force for positive change in humanity.
This movie does a remarkable job of providing some life lessons, which, beyond helping each one of us personally, can help our society in combating the cycle of polarization that we seem stuck in. It highlights that division sells and we need to think about who is profiting from the ensuing disconnection.
There is a famous saying that the first step in solving a problem is admitting there is one. I would add that you also must identify exactly what that problem is. This movie helped me do that.
In 2020, Scientific American magazine published a study in which they found that it is the influencers in our social media, not the networks themselves, that amplify differences between us. They highlight that partisan bias is exacerbated on social media because online networks are often organized around a few key influencers. This feature of social media is one of the main reasons why misinformation and fake news have become so pervasive. In centralized networks, which our current social media platforms are, biased influencers have a disproportionate impact on their community. These influencers simply amplify rumors and suppositions into widespread misconceptions and false beliefs.
In the movie, Briggs is one of those influencers. We learn that he has no problem monetizing his skills at division. And like this fictional character, we have real-life examples working in our midst.
The magazine goes on to suggest that one way to lessen influencers' effects is to be intentional about the social networks in those echo chambers. The more equity in people's social networks, the less biased and more informed groups will become. Or you could do what I do and largely stay off social media.
Unlike the movie, there is no amount of singing and dancing or unearthly spirits that are going to help heal what divides our country. That is up to each individual, reaching out to one another, looking for the traps that nonfictional characters are placing in front of us, and working to rebuild our institutions.
You don't need to celebrate Christmas to enjoy "Spirited," but you should be open to producing ripples on your own. Or as a different song goes, "Playing our parts. Changing hearts. One by one."