The only major democracy in the world with …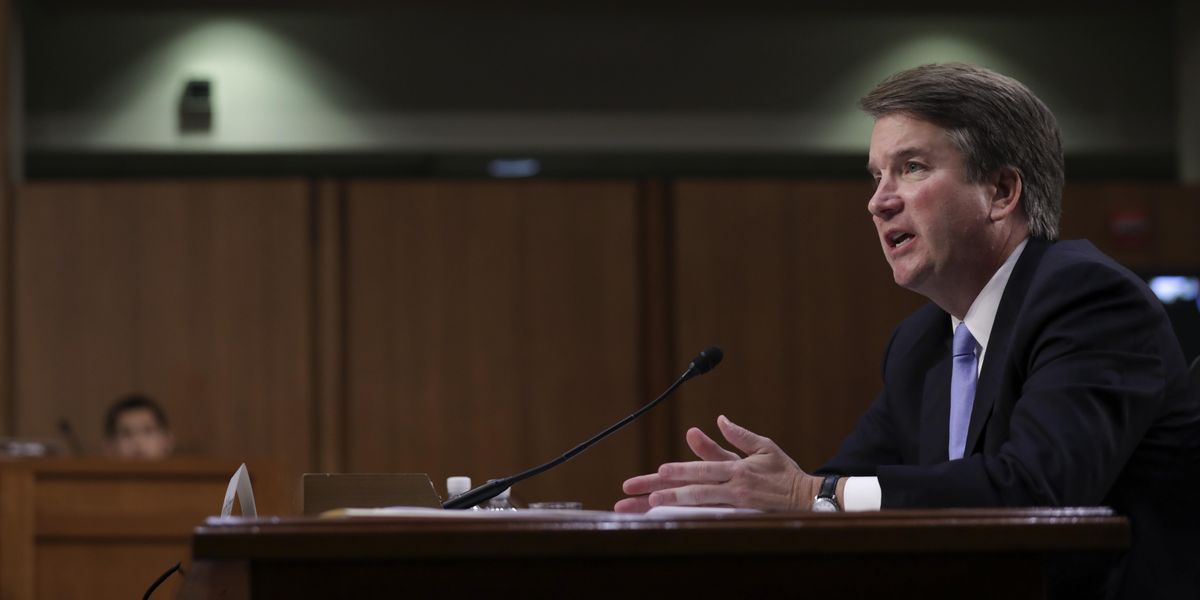 Drew Angerer/Getty Images
Johnson is executive director of the Election Reformers Network.

This has been a summer of gut punches to the body politic.

A Supreme Court bloc cobbled together by minority-backed presidents and a norm-abusing Senate has trampled precedent and lurched to extremes on the most divisive issues of our time. A presidential election that should have been laid to rest by a 7 million vote lead and the rulings of dozens of courts stalks the country like the undead. Partisan zealot candidates for top state election jobs ignore the rule of law and threaten to subvert the will of voters.

A once-fringe legal theory could give even more power over elections to state legislatures, which often put party interests above democratic principles. And with redistricting now complete, the nation faces another decade of gerrymandered elections likely to further empower extremes. Underlying all these dysfunctions is a common theme: antiquated systems that make the United States an extreme outlier, far out of step with democratic norms.
---
The U.S. is the only major democracy with:
Life tenure for judges of the highest court — a key driver of the politicization of the Supreme Court.
Presidential voting distorted by an electoral college.
Openly partisan officials running elections.
Power over federal elections in the hands of state legislatures.
Redistricting controlled by the parties running for office.
The list goes on – and all these problems get worse as our political polarization intensifies.
Election Reformers Network was built on the premise that the U.S. can find a way out of dysfunction in part by understanding what is working better in other democracies. This is not to disregard the system's many particularly American strengths — a robust ecosystem of civic organizations, for example, or the thousands of committed and hard-working election professionals across the country. But the comparative indicators cannot be ignored.
Sign up for The Fulcrum newsletter
The founder of modern democracy, the United States ranks at the bottom of the developed world in voter confidence. And earlier this year, a leading democracy index downgraded us from "full democracy" to "flawed democracy." The basic functions of governing seem beyond us — things like passing a national budget under regular procedures or even peacefully transferring power to the election winner.
Focusing on what we can learn from elsewhere is actually a profoundly optimistic stance. It takes as given that we are not inherently too divided to heal, that our problems stem largely from things the Founders could not help but get wrong because there were no functioning national democracies for them to learn from. And focusing on fixing our antiquated rules — as opposed to railing against our bad actors — is the only way to build support that is broad enough to accomplish change.
Of course, structural reform never comes easy, often taking many decades. But there are winnable near-term reforms, inspired by global best practices and tailored to U.S. circumstances, that we all can pursue.
ERN is advancing new policies to reduce the risks emerging from our traditional — and unique — partisan approach to election administration. These include ethics legislation to prohibit partisan favoritism by election officials and new models for selecting election officials that help ensure they're professional experts not partisan politicians. These reforms can nip the incipient threat of partisan loyalists subverting elections from the inside and should appeal equally to people worried about voter fraud or voter suppression. They also can help protect election officials, who lately have been subject to threats and intimidation, by underlining their status as impartial public servants, above the partisan fray.
We also need to reduce the number of states where legislatures control redistricting, something once common in other democracies and now largely abolished. The mechanism to bring the U.S. in line with best practice is a uniquely American innovation – the citizen redistricting commission.
We're launching new initiatives to reform canvass boards — another risky U.S.-only entity — from using the certification process to hijack elections, as some have lately tried to do. And we're continuing to lay the groundwork to advance more transformative change when the time is right, including our own solution to the Electoral College and our support for multimember congressional districts, which columnist David Brooks calls "One Reform to Save America."
Encouragingly, we're finding that people we speak to are increasingly interested in what works in other democracies. It turns out the world has had nearly 6,000 nation-years of democratic government, 96 percent of that amount in countries other than the United States. That's a lot of experience we could be learning from. Australia gave us the secret ballot in the 19th century, and there are many more ideas we can customize to our unique context. In markets and technology, science and sports, Americans readily adapt what's proven to work elsewhere.
Refusing to do so in democracy as well could consign us to a future of more of the gut punches that hit this summer.