Freshmen House Democrats to McConnell: 'Do your job' and move on HR 1
https://twitter.com/saramswann?lang=en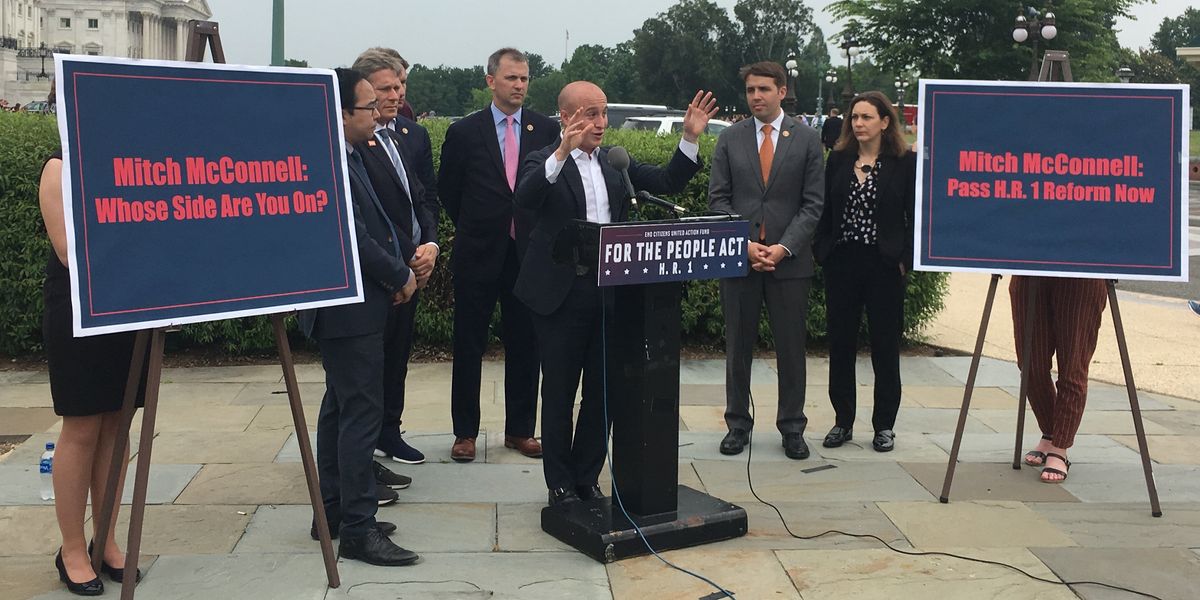 The Fulcrum/Sara Swann
The newest House Democrats are fed up with Senate Majority Leader Mitch McConnell's vow to bury HR 1, the comprehensive package of campaign finance, election and ethics law changes.

The House passed the legislation three months ago entirely with votes from the new Democratic majority, and ever since McConnell has said the measure will never see the light of day so long as his fellow Republicans run the Senate.
Nearly every Democratic freshman — 62 of the 64 of them — released a letter Wednesday urging McConnell to reverse course and allow debate on the bill in the Senate (there, it is cosponsored by all 47 Democrats but none of the 53 Republicans).
---
Nine of them then stood outside the Capitol and excoriated the Kentucky Republican for his recalcitrance. They were joined by Tiffany Muller, president of End Citizens United, an advocacy group for stricter campaign finance laws.
"He is beholden to special interests, not people," said Antonio Delgado of New York, arguing that by standing in the way of this bill's progress McConnell is an example of the very problems HR 1 is designed to fix.
"Now is the time for McConnell to do his job," said Sharice Davids of Kansas.
Sign up for The Fulcrum newsletter