Presidential years are a time for the parties to promote gender equity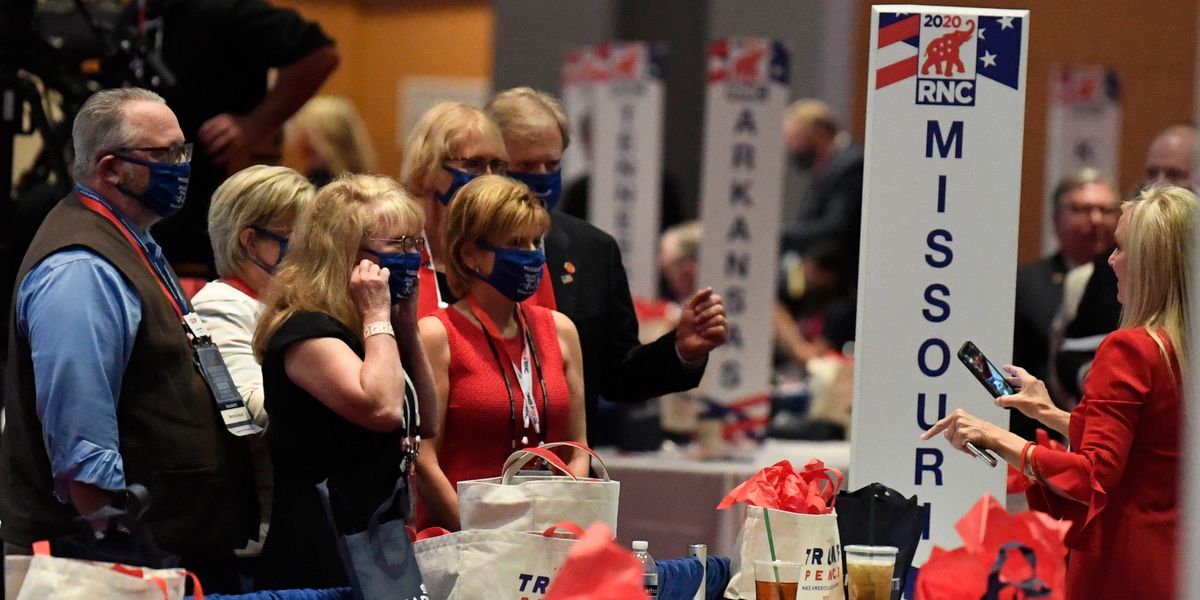 Pool/Getty Images
Halffield is a second-year law student at Ohio State University and has been a legal research intern at
RepresentWomen
, which advocates for political reforms it believes would result in more women holding elective office.
---
Before our memories of this year's unusual Democratic and Republican national conventions fade from view, it's important to remember one thing we saw that was not so different: Women remain underrepresented at all levels of the political process, including party leadership.
For years, the Democrats and the GOP have tried to remedy this issue. This year, the rules of both parties required equal division in each delegation to increase the percentage of women at the convention — although that was tough to see this summer. Unlike in the past there were no televised pictures of thousands of delegates packed on the floors of the two conventions, because thanks to the coronavirus pandemic neither gathering was held in an arena.
The Democratic National Committee requires all state delegations to be equally divided between men and women. Conversely, the Republican National Committee only mandates that state parties endeavor to have equal representation. It may seem at first read that these rules are similar enough to avoid concern; unfortunately, a small difference in the rules has profound impacts on the official delegations.
A new report on party rules and gender parity from RepresentWomen explores in depth the rules that are used at state and national party levels, and the research accompanying this brief makes it possible to see the effects of these rules in how many delegates each state actually sent. Based on the data about female representation at both 2016 conventions, a mandate works much more effectively than a requirement for an attempt at equal representation. While 47 states sent delegations to the Democratic gathering in Philadelphia composed of at least 40 percent women, only 15 states sent delegations to the Republcian convention in Cleveland with the same makeup.
Sign up for The Fulcrum newsletter
The sentiments of each national party are also reflected in each state party's committee makeup. While Democratic state parties have rules to encourage equal representation at state party meetings, only 16 Republican state parties do that much. Many state parties that encourage equal representation do so by requiring each precinct to send an equal number of male and female representatives to state meetings.
Opponents of the equal division rule have argued that such regulations restrict voters' right to choose who represents them at party meetings and infringes upon the voting rights given through the Constitution. However, the First Amendment gives the political parties significant leeway on that score. Rulings in such cases as Bachur v. Democratic Party and Cousins v. Wigoda have found that political parties have a right to shape their delegates based on gender parity so long as their methods support some rational interest of their party.
And for good reason. Research shows recruitment for office is an important factor for increasing the number of women who run and that recruitment is most effective when conducted by elected officials and party leaders. When fewer women attend state and national party conventions, they may miss out on chances to meet leaders with influence on candidate selection — as well as future recruitment opportunities and connections needed for running successful campaigns.
While we can't constitutionally require that more spaces in public office are preserved for women in office, we can provide more opportunities for women to run and get involved in the political process. Gender balance rules in political parties promises opportunities (not outcomes) for women to learn from and be recruited by party leaders.