Conservatives sue in Rhode Island to avoid donor disclosure
https://twitter.com/saramswann?lang=en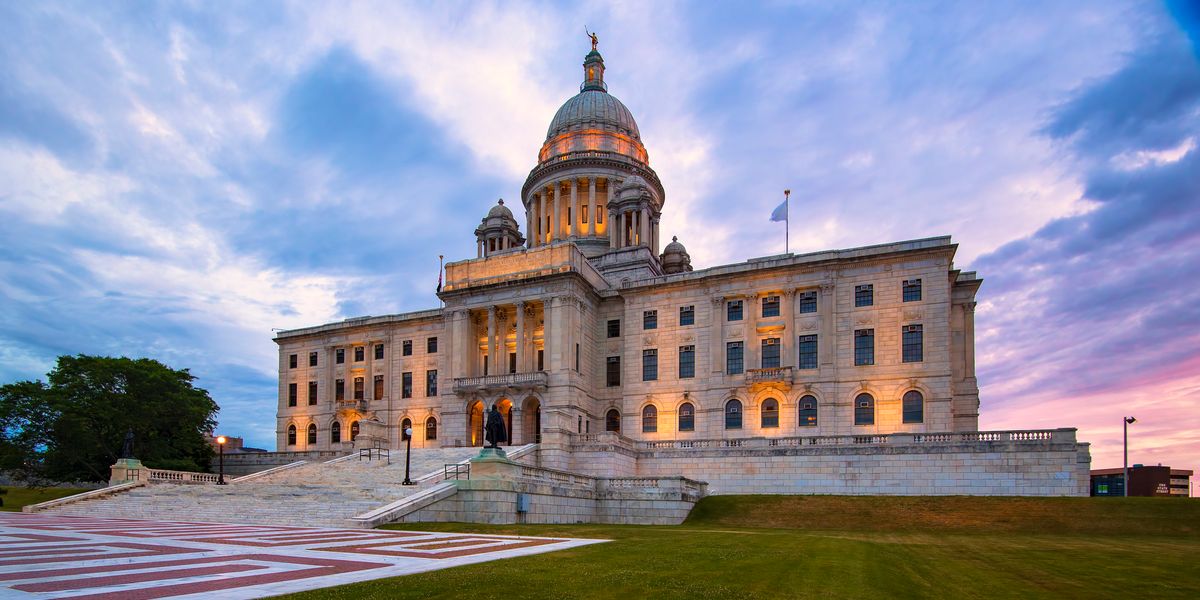 Shobeir Ansari/Getty Images
Two conservative advocacy groups are fighting Rhode Island's campaign finance laws that mandate donor disclosure for political advertisements — because it would impact their bottom lines and donors' personal safety.

The in-state Gaspee Project and the Chicago-based Illinois Opportunity Project filed a lawsuit against the Rhode Island Board of Elections in federal court on Thursday. The plaintiffs argue that political ads not coordinated with a campaign are protected under the First and Fourteenth amendments and should not be subject to the state's disclosure rules.
But supporters of campaign finance laws like the ones in Rhode Island say increasing transparency around political ads helps voters know who is behind the messaging.
---
Rhode Island's law requires groups that spent independent expenditures of $1,000 or more to report their donors and expenditures to the election board. The groups must disclose: information about the person responsible for the content; the candidate or referendum the content refers to; and the identity of all donors of an aggregate of $1,000 or more.
For groups that engage in electioneering communications — meaning any paid TV, print or online political content published in close proximity to an election — state law requires the content to include the group's name, the name and title of its chief executive, and a list of its top five donors.
Sign up for The Fulcrum newsletter
Both the Gaspee Project and the Illinois Opportunity Project are registered as 501(c)(4) "social welfare" organizations that engage in political issue advocacy. Both intend to spend more than $1,000 on mailings advocating their positions to voters ahead of the 2020 election, according to the lawsuit.
The organizations are suing Rhode Island's Board of Elections in the hopes that, if successful, they can avoid disclosing the names of their top donors while spending money to influence state elections.
"Plaintiffs are concerned that compelled disclosure of their members and supporters could lead to substantial personal and economic repercussions. Across the country, individual and corporate donors and staff of political candidates and issue causes are being subject to harassment, career damage, and even death threats for engaging and expressing their views in the public square," the lawsuit reads.
The groups also state in the lawsuit that they believe Rhode Island's disclosure requirements will lead to "declines in their membership and fundraising, impacting their organizations' bottom lines and ability to carry out their missions."
The political reform advocacy group Common Cause supports Rhode Island's campaign finance laws and believes legal precedent will uphold the disclosure requirements.
"We believe the law is constitutional and will survive this challenge because federal courts around the United States have upheld similar disclosure provisions. Disclosure is critically important to the health of our democracy," Common Cause Executive Director John Marion told The Providence Journal.
Stephen Erickson, vice president of the elections board, used Twitter to call the lawsuit shameful and an attack on the state's disclosure rules.
"Voters MUST know where the money comes from. In an era of intentionally false ads, Russian intervention, false narratives about voter fraud, democracy is being strangled," Erickson tweeted. "This is NOT a first amendment issue. People have a right to speak. People do not have a right to use sock puppets to distort public discourse."