Podcast: Turmoil among House Republicans: Is the political system to blame?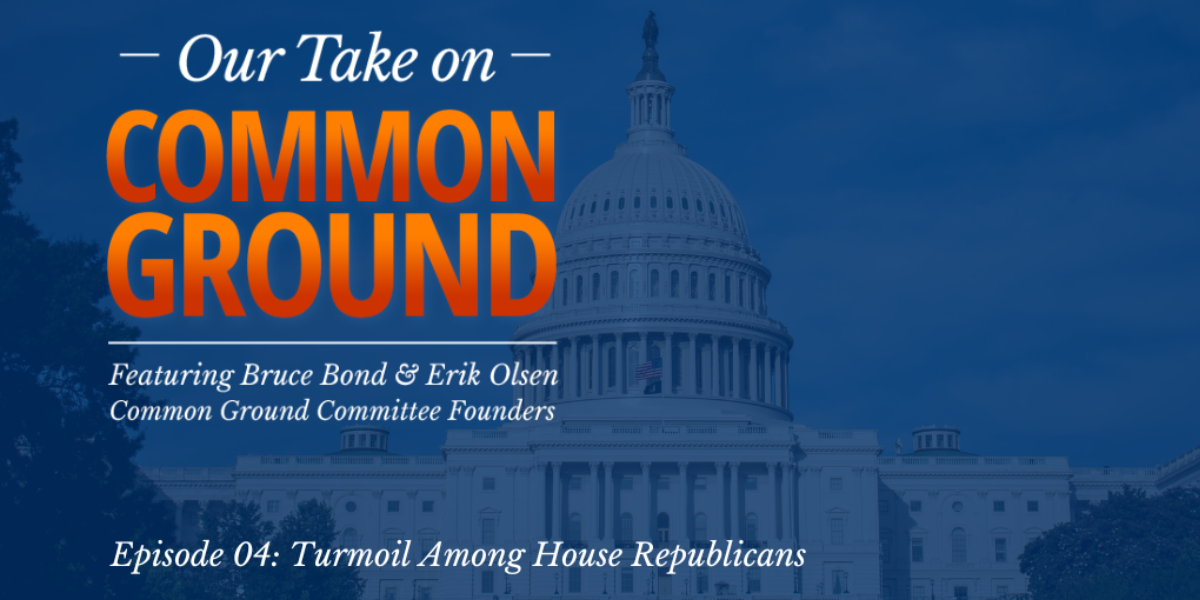 The internal party wrangling before Kevin McCarthy was finally elected Speaker put GOP divisions on full display. The adoption of new House Rules and the passionate debate has added to concerns that the House may be headed for two years of dysfunction and a damaging standoff over the federal government's debt ceiling.

In this episode of Our Take on Common Ground, CGC co-founders Erik Olsen and Bruce Bond discuss whether the nation's political system is partially to blame for the recent Republican turmoil and how extremists are sometimes rewarded at the expense of political consensus builders.

---
They give valuable insights on the debate between civic pluralists and political zealots, and discuss the definition of common ground, which is often framed as a debate between red and blue, while ignoring the complex divisions and passions inside both major parties.