Podcast: The search for common ground: 2022 year-end show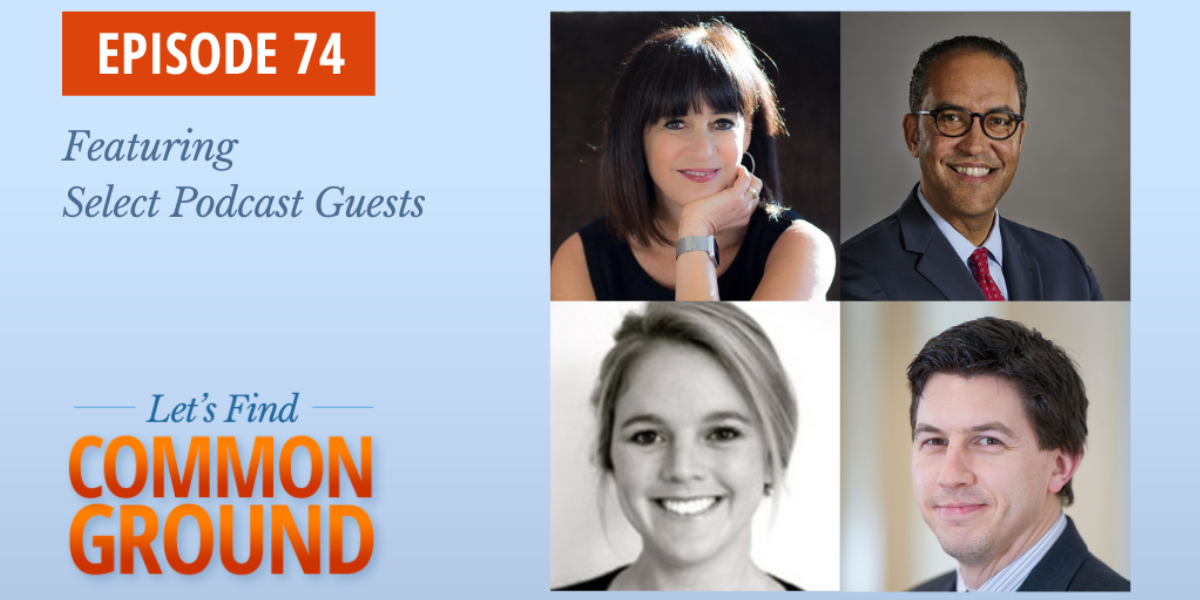 2022 was a year of surprises in politics and the world beyond. In this year-end special, the Let's Find Common Ground podcast puts the spotlight on six interviews published during the past twelve months.

Former Congressman Will Hurd discusses moderation and extremes in American politics. Author and market researcher Diane Hessan talks about what pollsters often overlook when they speak with voters. Former gun industry executive Ryan Busse reveals the key differences between responsible gun ownership and the reckless use of firearms.

---
The end-of-year podcast also features a conversation between a prison reformer and a corrections industry executive. Two members of Congress— one Republican, one Democrat— explain their effort to improve how Congress works. And a leading newspaper editor and reporter discuss how they face-up honestly and creatively to bias and misinformation in the news media.
Listen here: https://commongroundcommittee.org