Report: The threat of election subversion has eased, but not disappeared
https://twitter.com/davidmeyers?lang=en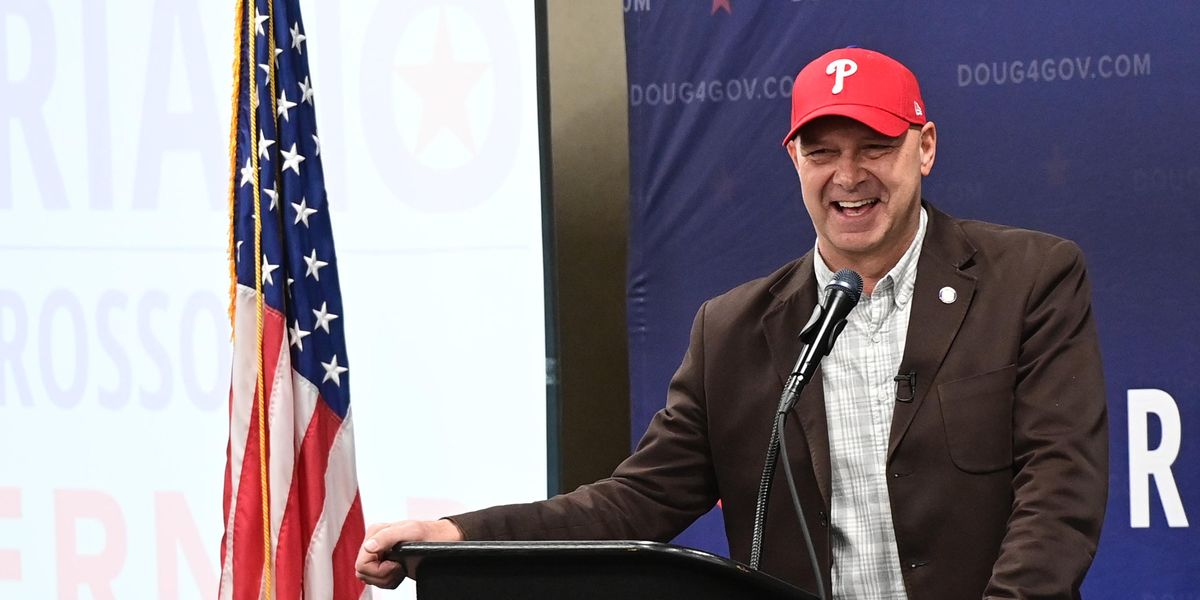 Mark Makela/Getty Images
Even though many of the "election deniers" who sought influential positions in state government this year were defeated, the threat to democracy has not subsided, according to the latest report from a trio of organizations seeking to protect the system.

Given the election results, the states that pose the greatest risk to free and fair elections are Florida, North Carolina and Texas, according to the States United Democracy Center, Protect Democracy and Law Forward. Those groups released the latest version of their joint report, "A Democracy Crisis in the Making: How State Legislatures are Politicizing, Criminalizing, and Interfering with Elections," on Wednesday.
"As Americans, we may disagree on a lot of things, but we can all agree that voters — not election denying officials — should choose our elected leaders," said Rachel Homer, counsel with Protect Democracy. "At ballot boxes across the country, American voters made clear: they don't want politicians who attack and undermine our elections to be running their states. This is a big win for our democracy. But in some state legislatures, the election denial fever hasn't not broken. The threat is still very real and we can't afford to ignore it."
---
Both Florida and Texas are in the high-risk category because the report identifies the states' senior officials – governors, attorneys general, secretaries of state – the legislative majorities have all embraced former President Donald Trump's baseless claims that the 2020 election was fraudulent. Those two states have also been at the forefront of legislative activity tightening voting rules.
Sign up for The Fulcrum newsletter
While North Carolina's executive branch leaders have, for the most part, rejected election denialism, Tar Heel State legislatures considered a number of bills "that would increase the risk of election subversion during the 2022 legislative session," the report states. Those bills, which were not enacted, may have another life with Republicans increasing their majorities in both legislative chambers.
Georgia and Nevada are considered "medium risk" states; Arizona, Michigan, New Hampshire, Pennsylvania and Wisconsin are "states to watch."
Most of these states are considered presidential battlegrounds, although Republicans have solidified their hold on Florida and Texas in recent cycles.
The danger to election integrity take on multiple forms, according to the report, including: election denialism, legislative efforts to subvert fair elections, and threats and intimidation – toward election officials, poll workers
"This year, voters in Wisconsin and across the country came out to protect our freedom to vote and stand on the side of our democracy," said Elizabeth Pierson, an attorney at Wisconsin-based Law Forward. "Poll workers and election officials all across the country administered another free election, which was not a certainty in this environment of increasing voting restrictions and threats to our election administration system from right-wing actors. While we celebrate this latest free election, we know that those anti-democratic actors have not disappeared. Together, we can stay vigilant to the threats and fight for a democracy that includes all of us."
The groups' ongoing study has tracked state-level bills that fall into five categories: attempting to take control of election results, establishing "unprofessional" audits, taking authority away from election officials, placing "unworkable burdens" on election administrators, and imposing unfair penalties for election-related crimes. They identified 244 such bills introduced in 2022 across 33 states; 24 of them were enacted, on top of 32 passed into law the previous year
"We tracked over 400 attempts to pass legislation that would put free and fair elections on the chopping block in states across the country. But during these past midterm elections, voters displayed a vigilant rejection of these hyper-partisan actors and stood firm to protect some of the most at risk states from falling into turmoil," said Victoria Bassetti, senior counsel for the States United Democracy Center. "As we head towards 2024, we will continue to analyze the anti-democracy playbook to ensure we can keep them from changing the rules and changing the game in their favor."
One state they are watching closely is Texas, where legislators have already prefiled election-related bills in advance of the 2023 session.