Florida's fight over felon voting keeps intensifying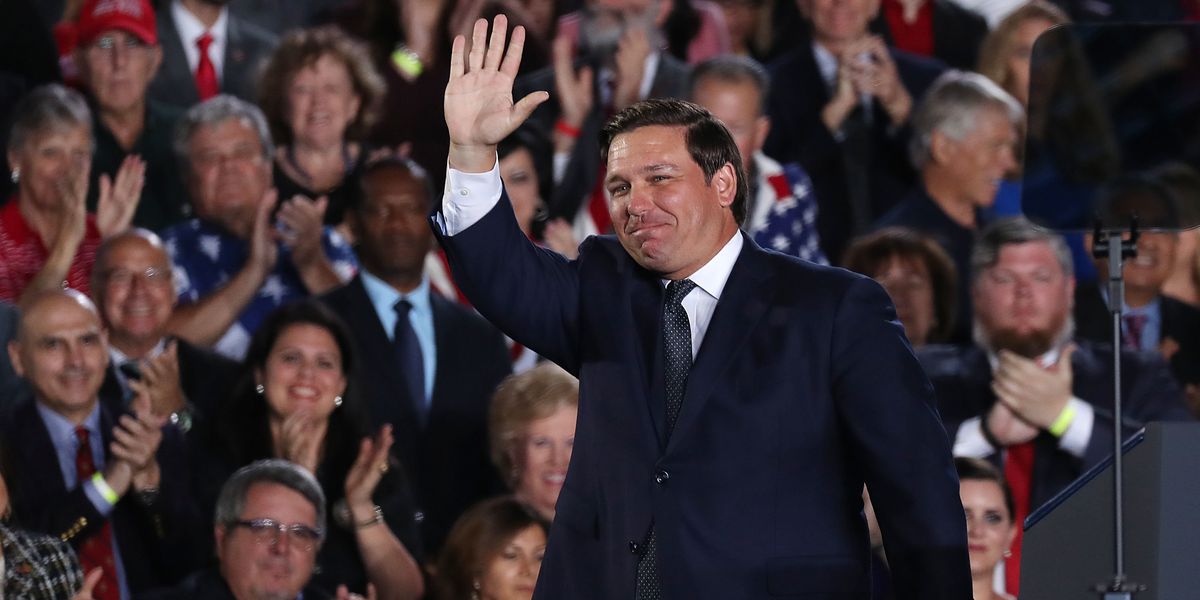 Joe Raedle/Getty Images
The courtroom tussle over when felons may vote in Florida has taken two fresh turns.

Advocates for voting rights and civil rights last week asked a federal judge to block enforcement of a new law setting conditions on when former convicts can return to the polls — at least until their lawsuit is settled.
In response, Republican Gov. Ron DeSantis asked the same judge to dismiss the advocates' litigation, arguing their complaints should be weighed in state (not federal) court.
There are several reasons why the dispute over restoring the franchise to Floridians after they're released from prison has become one of the most closely watched voting rights cases of the decade, even becoming an issue in the presidential campaign.
---
Because Florida is the nation's most populous tossup state, any significant shift in the voter rolls (in this case, benefitting Democrats) could have decisive consequences. When the initial decision to restore felons' voting rights was made by 64 percent of voters in a referendum last fall, the result was hailed as signaling a cultural shift and also the power of ballot initiatives. And because the Republicans in Tallahassee have since moved to limit the sweep of the decision, the current state of affairs is especially polarized between the people and their government.
Sign up for The Fulcrum newsletter
The Legislature passed a law this spring to implement the referendum, which restored voting to felons (except murderers or sexual felons) "who have completed all terms of their sentence, including parole or probation." But the law says completing the sentence will include paying all fines, fees and restitutions ordered by the court.
The lawsuit says those conditions amount to the sort of poll tax that's out of bounds under the U.S. Constitution. But the governor says the dispute should be refereed using Florida's constitution.
Fewer than one in five of the state's 1.4 million released felons have repaid all of their outstanding financial obligations, the plaintiffs say.
Some Floridians affected by the amendment have already registered to vote and cast ballots in municipal elections since the law took effect in January, the lawyers argued in a brief with U.S. District Judge Robert Hinkle, so adding the state law requirements now would sow confusion.