Jim Jordan, House Republicans and the urgent need to bridge divides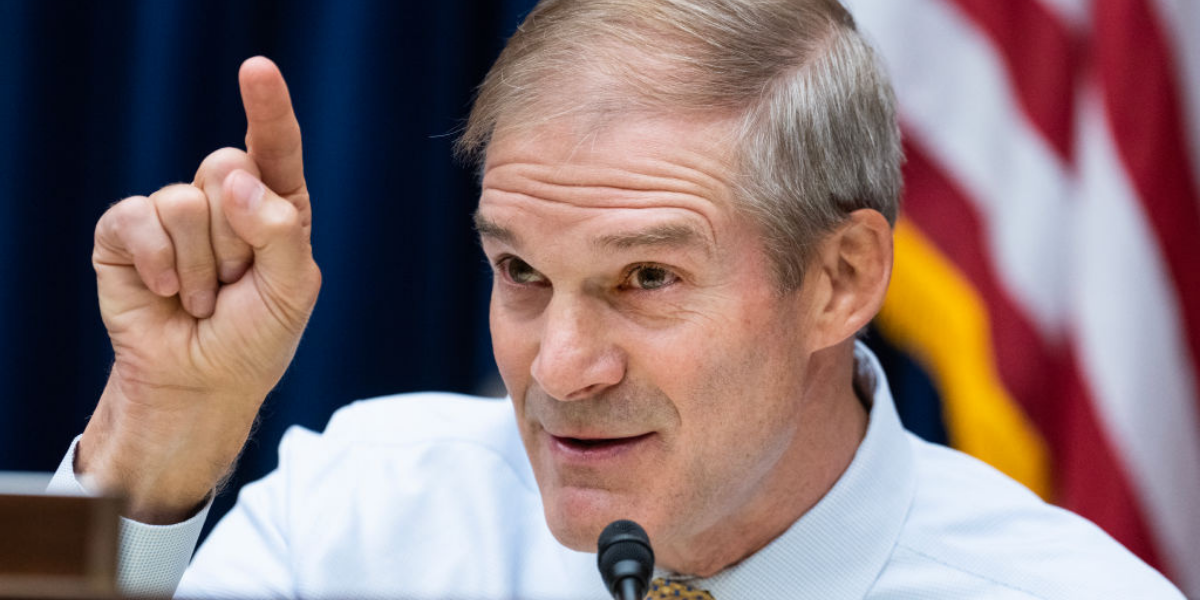 Getty Images
Richard Davies is a solutions journalist and podcast consultant. He co-hosts two bi-weekly podcasts: "Let's Find Common Ground" for commongroundcommittee.org, and "How Do We Fix It?"
Two weeks ago The House of Representatives voted to fire Kevin McCarthy as Speaker of the House. Republicans remain deadlocked about who should replace him. The work of Congress is paralyzed at an especially dangerous time for America at home and abroad.
---
After the murderous terrorist attacks on Israeli civilians by Hamas, the threat of a much wider conflict in the Middle East, the continuing war in Ukraine, and the very real prospect of a mid-November Federal shutdown at home, a major branch of the U.S. Government is effectively closed for business. Not a single House vote was held last week.
While the causes of the deep dysfunction among the House majority are complex, a most important issue at stake is quite simple. Do GOP members accept the need for bridge building and common ground with moderate Democrats? Congressman Jim Jordan and his hard right followers in the Freedom Caucus have built their careers on rejecting attempts at legislative compromise, but many elected Republicans know that bridging is a vital part of governing. Will they decide to air their doubts in public?
Sign up for The Fulcrum newsletter
During a secret ballot vote of House Republicans on Friday, Jordan won the speakership nomination. But he lacks the votes he needs on the floor— by a large margin. When the GOP conference held another vote to count how many members would support Jordan in a floor vote, only 152 Republicans said they would. Fifty-five said no.
All House Democrats would vote against Jordan as Speaker.
"It remains astonishing that the Republicans would consider making Jordan speaker," wrote liberal historian Heather Cox Richardson in her daily newsletter Friday. "The hallmarks of that position are an ability to negotiate and to shepherd legislation through Congress… Jordan has none of those qualities; he is a flamethrower who, in 16 years in the House, has not managed to get a single bill through the House, let alone into law."
"These guys want to be in the minority," was how moderate Republican Nebraska Rep. Don Bacon described hardliners in his own party. "I think they would prefer that because they could just vote no and yell and scream all the time."
Voters remain deeply skeptical of Congress. When asked by a CNN poll last week, "How well do you feel the government in Washington represents the views of people like yourself?" 81% of adult respondents answered, "not well or not at all well." The same survey provides little comfort for Democrats. About six-in-ten adults said they were "angry at both parties" for failing to deal with the country's problems.
One question is how much this matters to extreme partisans on both sides? The present political crisis can be blamed on those Republicans who disdain the government. But performative politicians of the left and right— many with large social media followings— value clicks over compromise and attention over legislative results. They seek power and campaign funds by attacking anyone who challenges their narrow, rigid view of the world.
Whatever the result of this week's House maneuvers the question remains: How many elected representatives from both parties will seek common ground with the other side and attempt to bridge divides?