Reports: More than 530,000 mail ballots rejected during primaries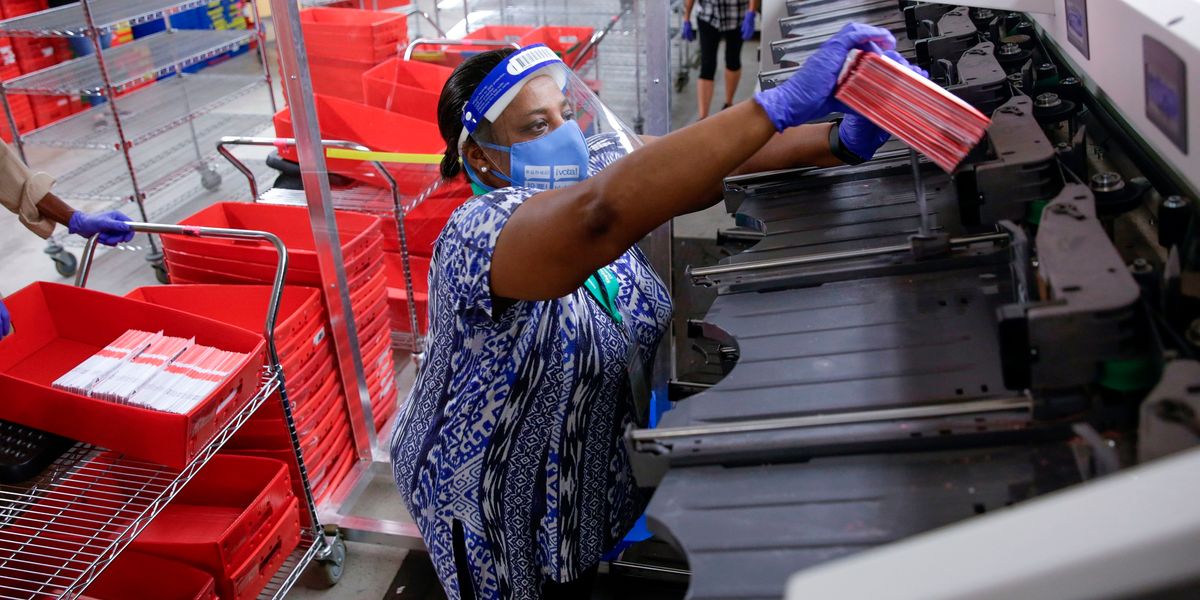 Jason Redmond/Getty Images
A pair of major media outlets independently reported over the weekend that states have collectively rejected at least 530,000 mail-in ballots during the 2020 primaries.
On Saturday, NPR reported that at least 550,000 mail-in votes were rejected across 30 states that have made the data available. In most cases, ballots were denied because of problems with signatures or the ballots arrived late. The next day, The Washington Post reported on 534,000 rejected ballots in 23 states. Both reports noted that their counts are sure to be well below the actual totals because some states and local jurisdictions have not made the data available to the public.
The data, coupled with ongoing state-level fights over ballot access, indicates a messy Election Day.
---
The Covid-19 pandemic has led to a massive increase in voting by mail in 2020 as well as election staffing shortages. Add in mail delays, and it was already clear that ballot counting will not be complete on Nov. 3. Legal battles are being waged across the country over election system changes that in most states are designed to make it easier to vote amid the health crisis.
President Trump has been baselessly claiming that mail-in voting is a breeding ground for election fraud, and his campaign has taken legal action in a number of states. The courtroom battles are sure to continue after Election Day, as the Republican and Democratic parties can be expected to contest ballot counts in any tight race. For example, in Pennsylvania — which President Trump won by just 44,000 votes in 2016, 37,000 ballots were tossed in the June primary, according to NPR.
Sign up for The Fulcrum newsletter
Read the full reports from
NPR
and the Post.