Michigan won't have to redraw its gerrymandered maps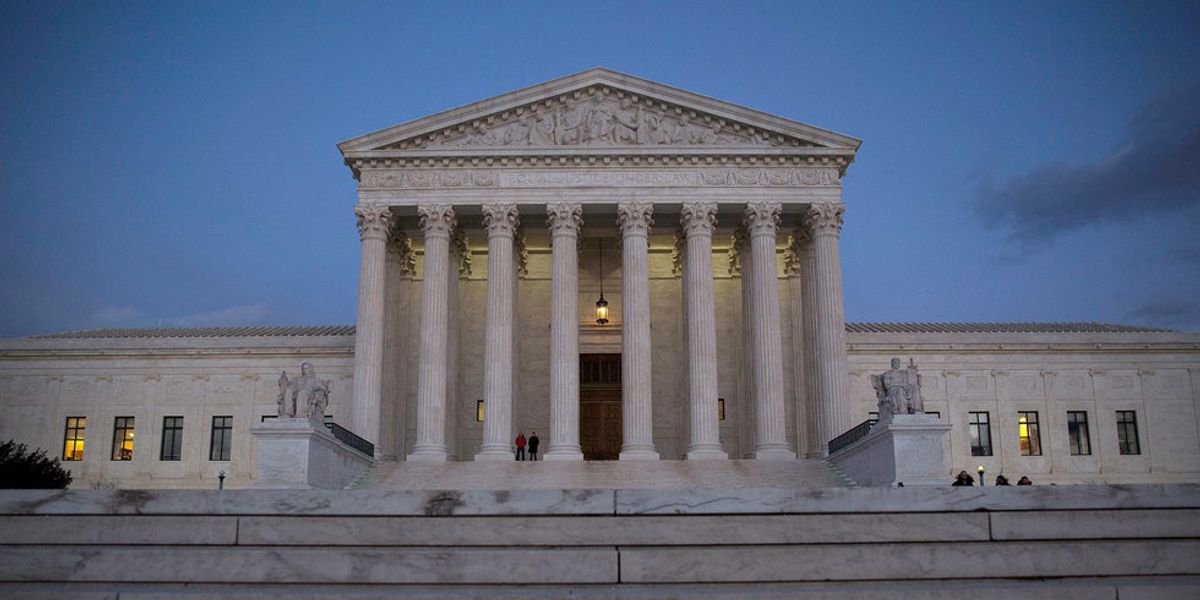 Drew Angerer/Getty Photos
Michigan won't have to redraw its gerrymandered congressional and state district maps, as a federal court had required in an April ruling.
The Supreme Court on Monday overturned the ruling in a one-sentence order, which was expected in light of the justice's 5-4 decision in June that prohibited federal courts from hearing cases challenging legislative boundaries on the grounds they were drawn to favor one political party over another, a practice known as partisan gerrymandering.
In Michigan's case, the Republicans had drawn the districts to cement their hold on the state and congressional districts.
---
Earlier this month, the court threw out a similar lower court ruling related to Ohio's map, which was ordered to be redrawn after the court found the Republican-drawn map was designed to dilute Democratic votes.
The June ruling by the high court was in cases involving a Republican gerrymander of North Carolina and a Democratic drawing of lines in Maryland.
Since that ruling, some activists have started looking to the state courts for relief from gerrymandering under the constitutions of those states, while others have turned to the state legislatures. The voters in Michigan decided in a referendum last year to take redistricting power away from the Legislature and give it to a new citizen commission.