Mississippi voting rules biased against immigrant citizens, suit alleges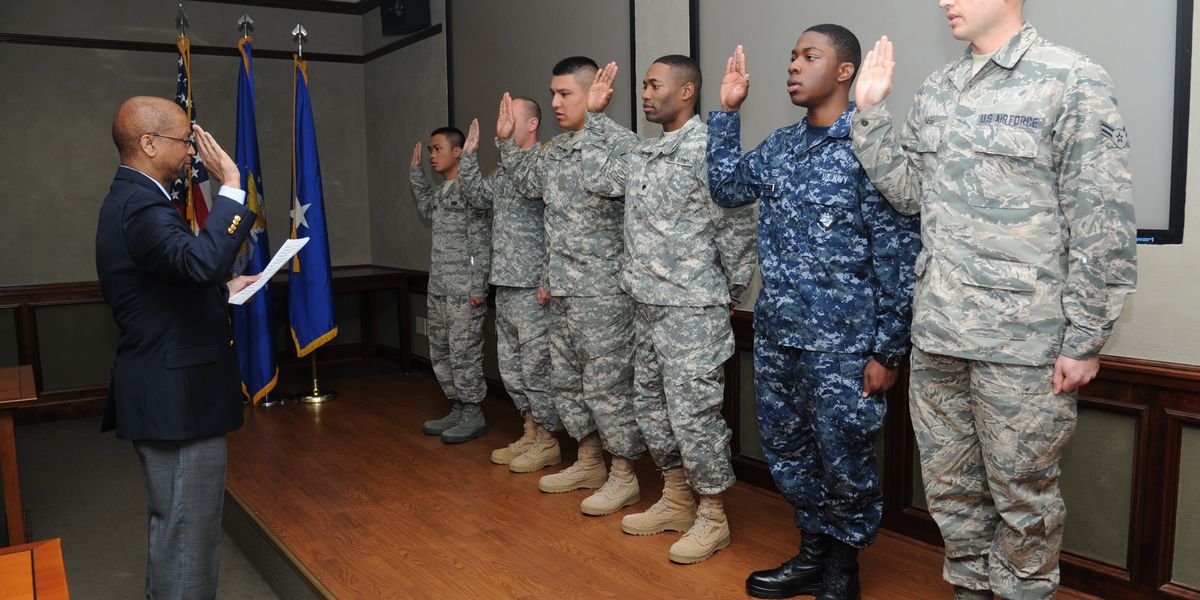 Air Force/ Kemberly Groue
The latest effort to ease restrictions on voting through litigation is a challenge to Mississippi's requirement that naturalized citizens show proof of their citizenship when they register.
The lawsuit, filed Monday by the Mississippi Immigrants Rights Alliance, says the law is unconstitutional because it violates of the 14th Amendment's equal protection clause by treating one category of citizens differently from another. People born in the United States need only check a box on the state's registration form attesting they are citizens.
The Lawyers' Committee for Civil Rights Under Law, which helped bring the suit, says Mississippi is the only state with a unique mandate for would-be voters who were not born American citizens.
---
The law was enacted in 1924, four decades before the Voting Rights Act, and has never been challenged under that statute's prohibition of discriminatory state voting laws.
"This law is grounded in white supremacy, xenophobia and racism and should therefore be abolished," MIRA Executive Director Bill Chandler said in a statement.
His group says the state has about 26,000 naturalized citizens, a 50 percent increase in the past two decades, and most of them are not white. It concedes not all counties have been following the statute, but those that do require the presentation of a naturalization certificate. For voters who have lost the document, a replacement costs $500.
Sign up for The Fulcrum newsletter
The state already has one of the toughest sets of paperwork requirements for registration:
a Mississippi driver's license, proof of a Social Security number and utility bills proving current residency.
The complaint follows
another recent high-profile voting lawsuit
filed against Mississippi, challenging another Jim Crow-era law requiring statewide candidates to carry most legislative districts as well as win the overall vote.