Missouri's voter ID law challenged as unfair, defended as badly written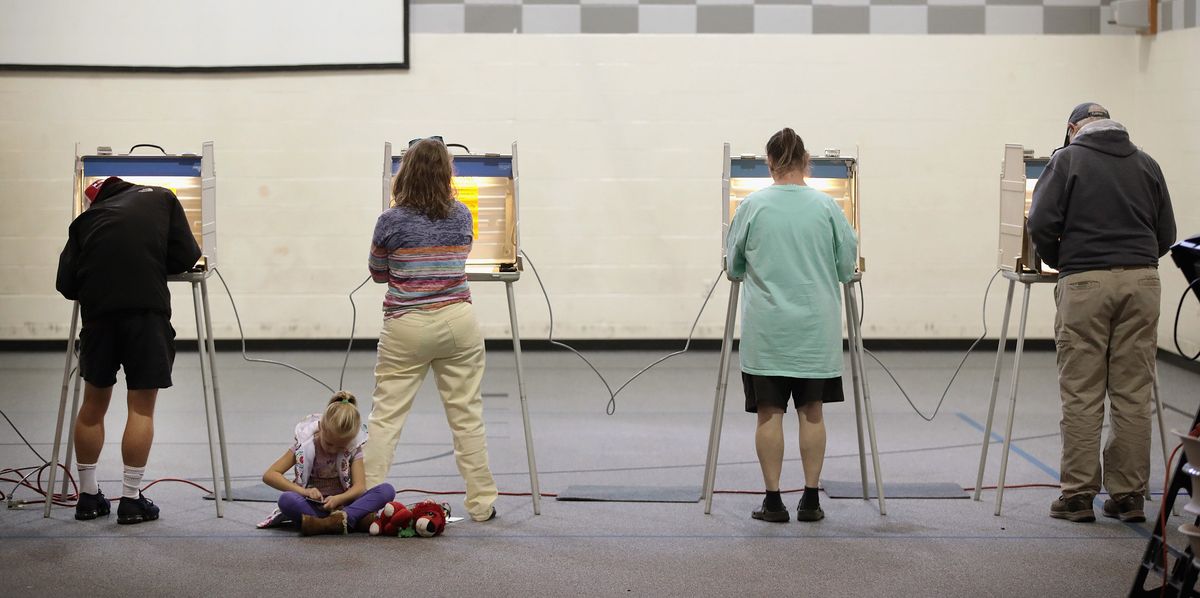 Is a central piece of the Missouri voter identification law in line with the state's constitution? The Missouri Supreme Court is on course to deciding.

The provision at issue permits those who arrive at the polls without a photo ID to substitute another form of identification, like a utility bill, and then sign an affidavit saying they are who they purport to be — under penalty of perjury.
The justices heard arguments last week on a challenge brought by Priorities USA, a Democratic-aligned voting rights group, which says the language on the affidavit is so vague and confusing that it results in a form of unconstitutional voter suppression. A lower court agreed.
---
The affidavit reads, "'I do not possess a form of personal identification approved for voting.' Well, what [does] possess mean in that sentence?" Marc Elias, representing Priorities USA, asked at the oral arguments, according to St. Louis Public Radio. "Does that mean I have an ID, but I forgot it at home? At which point, I possess the ID and I can't sign the affidavit, or does it mean I don't have an ID at all?"
The state says the affidavit has not had any effect on turnout but might have been written better.
Sign up for The Fulcrum newsletter
"There is no individual voter who, while they were at the polls, read the affidavit and said, 'I can't sign this, I find it too confusing. I find it too contradictory,'" argued John Sauer of the Missouri Attorney General's Office, who nonetheless offered to redraft the language to make it more straightforward.