Faith, beauty, and possibilities: Paul Simon's new album "Seven Psalms"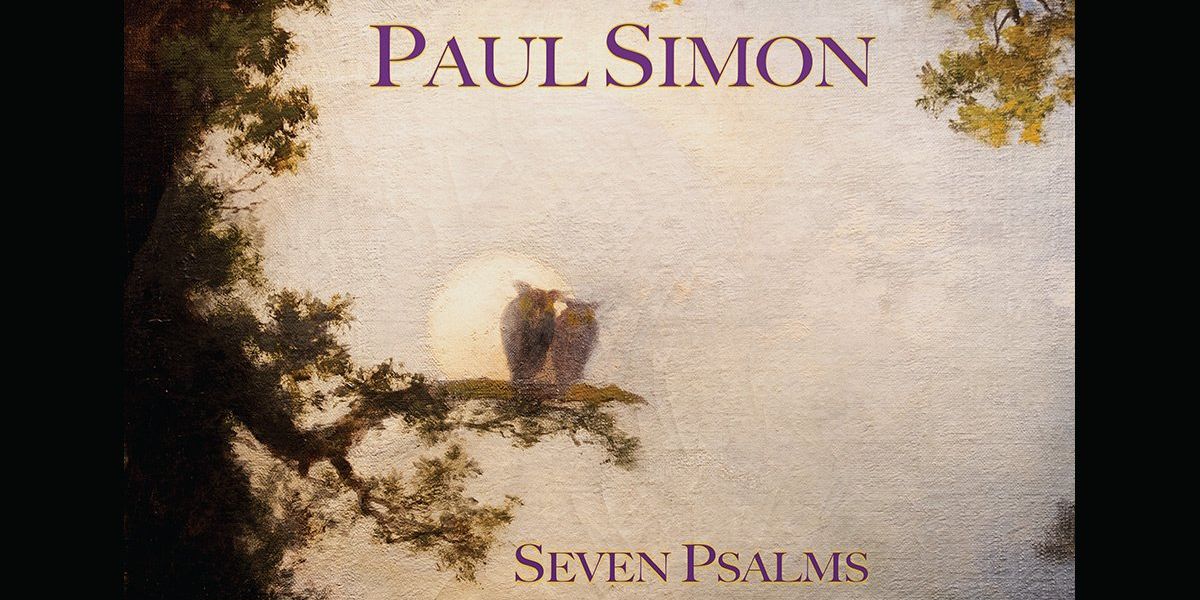 Paul Simon/Sony Music
Richard Davies is a solutions journalist and podcast consultant. He co-hosts two bi-weekly podcasts: "Let's Find Common Ground" and "How Do We Fix It?" for commongroundcommittee.org,
All too often popular culture invites us to escape and be less reflective about our own lives, while being more cynical or despairing of the public square.
---
Does this come at a cost to trust and democracy? I think so, yes.
Today, so much of our music, television and video games are served up with a dark, slick, dystopian vision of humanity. Such a contrast to the simple global appeal of American blue jeans and pop music that arguably played such a decisive role in the West's victory in the Cold War. Before the Iron Curtain fell in the late 1980's, East German and Czech government TV channels were serving up their own stale versions of Western pop culture to entertain the masses.
Now we're said to live in a golden age of television. And indeed, the most highly-praised shows are sometimes as deep, thoughtful, and creative as literature. Two examples: The recently-concluded HBO series "Succession," and "White Lotus" have captivated viewers with superb acting and memorable one-liners from brilliant script writers. But both were about totally spoiled brats. We watched with a mixture of fascination and disgust. Perhaps we felt a little bit soiled from our exposure to so much dirty laundry.
Sign up for The Fulcrum newsletter
So, how refreshing it is to hear something beautiful, captivating and meditative from one of the greatest singer-songwriters of our age, 81-year-old Paul Simon. "Seven Psalms" is his latest and possibly final offering. From the opening gongs to that familiar tenor with his playful phrases, we know we are in for a treat. The album, one continuous lovely piece of music, clocks in at just over 30 minutes.
The elderly Paul Simon of this album is "contemplating death and testing the possibilities of faith," writes Ludovic Hunter-Tilney in his recent review in The Financial Times. "The results are compact but profound, like a pocket-sized psalter from Simon's Jewish upbringing or a Christian book of hours, an aid to devotion."
With this album we are invited to go deep and consider the divine. The seven music movements apparently came to Simon in a series of dreams. As with many spiritual thinkers, he welcomes doubt and wonder. And he does it in such an inviting way. "This whole piece is really an argument I'm having with myself about belief, or not," Simon says in the album's trailer.
On "Seven Psalms" he opens the curtain gently with his own feelings about life and death. The Lord, Simon surmises, could be "a road I slip and slide on." We are reminded of "Slip Slidin' Away," Paul Simon's hit song from the late 70's. There are other hints from his long career as a hitmaker.
That lovely, melodic voice is still there as it has been since the sixties. And his ability to distill the complex and profound into one short line of song is as sharp as ever. Paul Simon is confronting mortality, wondering about God and human existence. He does it with such gentle genius and with an appeal that invites us to feel we are right alongside him.
As a young man, his pop hits with Art Garfunkel were simple, hopeful melodies of youth and right up there with the Lennon-McCartney duo. Paul Simon's long and winding musical journey continues to this very day. His influences are from the American popular songbook to Brazil, South Africa and beyond.
As we ponder the future of our democracy and the possibilities of greater inclusion and fundamental reform, we should welcome nuance and curiosity. Movies, television, music and other forms of popular entertainment can help us define our personal sense of morality, belonging, and how we relate to the rest of the world.
Nothing about Paul Simon's new album is overtly political. But its invitation for us to go a little deeper provides nourishment for the soul. And that kind of food for thought can offer us ballast and even a sense of calm as we navigate the urgent, yet complex challenges of our public lives.
"Seven Psalms" is Paul Simon's 15th solo album. I hope it won't be his last.