Pivotal caucuses will allow Democrats to phone it in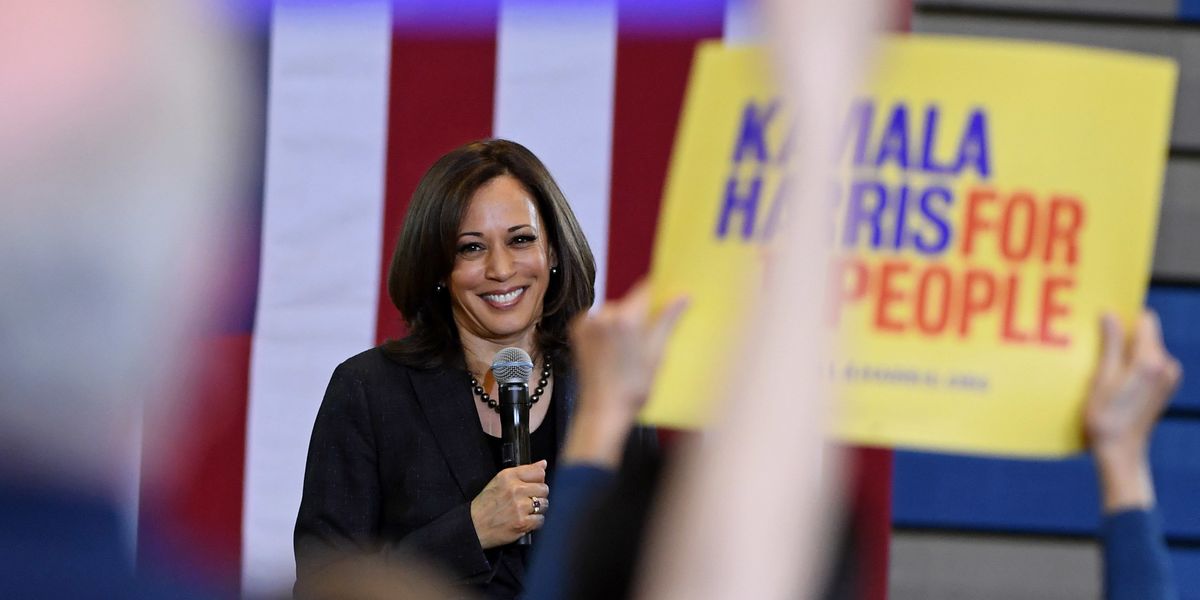 Ethan Miller/Getty Images
If you use the telephone to declare your presidential preference, have you really participated in your party's caucuses?
Yes, say the Democrats of Iowa and Nevada, where next winter's caucuses will be crucial to winnowing the sprawling field of candidates into a handful with a genuine shot at getting nominated to take on President Trump.
In both bellwether contests, where human contact has been a central part of the process for years, it will no longer be necessary to join an evening of last-minute jawboning and deal-cutting before casting a ballot in an overheated church basement or high school cafeteria. A Democratic loyalist will be able to, quite literally, phone it in.
The tele-caucusing innovations were announced by party officials in Nevada on Monday, when the Democratic National Committee signaled its endorsement of the plan unveiled a few months ago in Iowa, home of the first contest. The states are also part of the first experiments with ranked-choice voting at the presidential level.
---
The changes have been pushed on them by the DNC in an effort to open the presidential nominating process to more people and to foster more competition. Voting by phone should especially help boost turnout by enfranchising Democrats who have been excluded from past caucuses because they work nights, are physically disabled, can't find child care or aren't confident driving long distances on a snowy winter night. And laborers, young parents and the elderly are all key constituencies within the party.
Sign up for The Fulcrum newsletter
Surveys in Nevada haven't been taken yet. But polling in Iowa suggest as many as one in five Democrats will participate remotely and virtually. If that happens, it will underscore one of the fastest developing trends in the world of modernizing elections with a priority on expanding turnout: Letting people vote in as many ways as possible for as long as practical – by phone or by mail as well as in person, not just on Election Day but for weeks beforehand.
Because of the time commitment involved to both get to and participate in caucuses, they have had notoriously low turnout and so have been abandoned by the Democrats in all but a handful of states for 2020. Last time, for example, just 8 percent of Nevadans of voting age went to either the Republican or Democratic caucus – but turnout in the two New Hampshire primaries a week earlier crested 52 percent.
Iowa and Nevada have decided to use dial-in voting instead of balloting online, not only to minimize the potential for hacking but also to boost turnout by poor or rural people who don't have broadband Internet access.
Both state parties will require Democratic voters to register online in advance of their virtual caucus, when they will have to verifying their identity with a "multi-factor authentication" including a one-time-use-only PIN. Voters will be able to choose from several languages before declaring their preferences and then will be able to confirm their choices before their votes are recorded.
Yet officials acknowledge that relying on phone systems does raise security concerns.
"Are they unhackable? Certainly not," Jeremy Epstein, a voting systems expert with ACM, the largest international association of computer science professionals, told the Associated Press. "None of these technologies are really bullet proof."
Iowans will have six days in which to participate, including the Feb. 3 in-person caucus night. Nevadans can participate Feb. 16 or 17 but, unlike in Iowa, they can also choose to join one of four days of in-person early caucusing.