Stuck abroad, with no good reason why I'm not counted in the census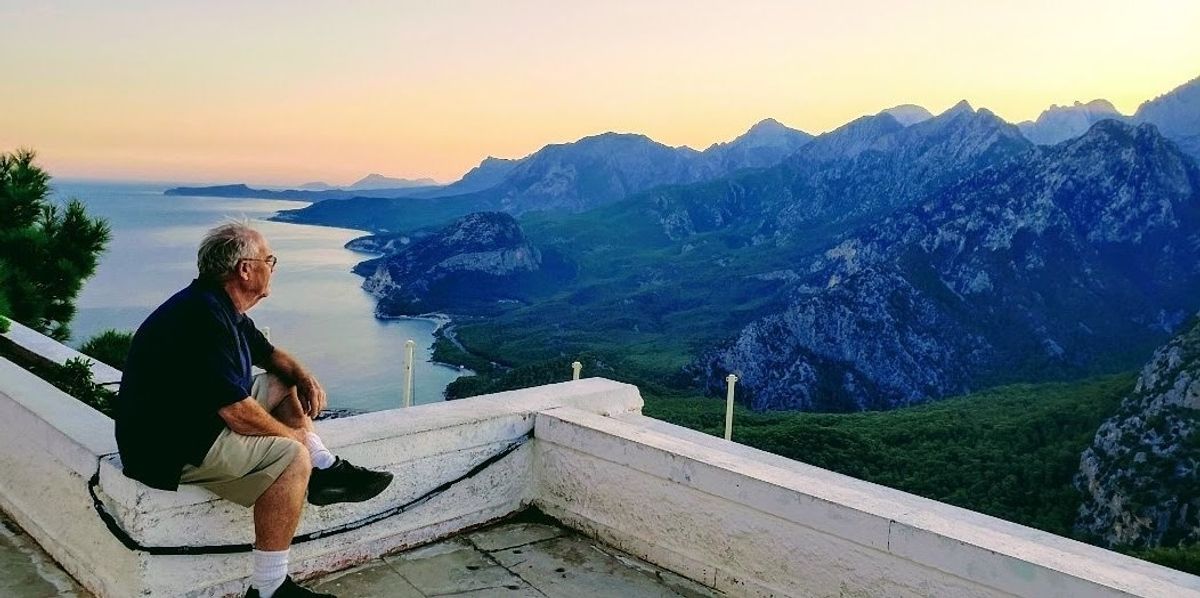 Howard Gorrell
Gorrell is a retired advocate for the deaf, a former Republican Party statistician and a longtime congressional aide. He has been advocating against partisan gerrymandering for four decades.

---
Last week President Trump directed the government to do what it could to prevent about 10 million foreigners illegally in the United States from being counted when it comes time to apportion congressional seats for the coming decade.
Whatever you think of that dictate, which seeks to upend practices as old as the Constitution, my interest in the census these days is entirely on something else — in fact, something almost exactly opposite what Trump was talking about.
He should sign a second executive memorandum, this time telling the Census Bureau to start counting for apportionment purposes the 9 million civilian American citizens who are now living and working in more than 160 countries around the world — and should be officially part of the populations of their home towns stateside.
For starters, that would allow me to sleep soundly for more than a few hours each night in Rejika.
That's the lovely Croatian port city on the Adriatic Sea where I have been stranded since the spring because of the coronavirus outbreak and its travel restrictions. But my true home is in Delaware. And it's only right and fair for the government to count me there, even though I can't return before the pandemic passes and the census will probably be over then.
Sign up for The Fulcrum newsletter
That's where I pay taxes and vote every two years in a contest for the state's only House seat. (That won't change with reapportionment because Delaware's population isn't growing very fast.) But current rules mean a little sliver of federal aid based on population, $1.5 trillion worth nationwide in the next 10 years, will be denied my state.
Of course, it's not just about me. The American diaspora's size is about 3 percent of the official national population — and equivalent to the combined headcounts for Los Angeles, Chicago, Philadelphia and Tucson. It's also essentially the same size as the population of undocumented immigrants, who get almost all the attention in fights over the census.
This group I've joined unwittingly is in something of a democratic rights middle world. Those of us who are citizens older than 18 may register at home and use absentee ballots to vote for president and all other offices in the 2020 election. But we will not be counted as part of the 2020 population of the United States. That makes no sense.
And so learning that came as a shock on April 1, what the government calls Census Day because the headcount aspires to reflect where every American was living that day. After dutifully logging on to the census website from a computer in Croatia, I got no further than "Access Denied. You don't have permission to access 2020census.gov on this server."
I was able to quickly learn, however, that I could be fined $100 for refusing to complete a census form and $500 for answering questions falsely. And then I found out, on the Census Bureau website's "How we count America." page, that "If you live outside the country, and you are not employed by the U.S. government or as a member of the U.S. military, you are not counted in this census."
Federal courts have upheld this policy twice, when Massachusetts challenged it three decades ago and again in 2001, ruling against Utah's effort to count for apportionment the overseas missionaries of the Church of Jesus Christ of Latter-day Saints.
This decision was, as far as congressional power goes, a huge deal. Had the 11,000 Mormons working abroad been counted at their home addresses, Utah would have had enough people to merit a fourth seat in the House. The new district went instead to North Carolina, which was allowed to count 18,360 of its people in the armed forces or working for the government abroad.
Ten years later, the Census Bureau argued it would be impossible to get an accurate count of civilian Americans all over the world. Now, the agency says it would be willing to try if Congress demands it. But legislation to mandate the census count all citizens overseas — by the dean of Utah's House delegation, Republican Rob Bishop — has so far gone nowhere. (This year is different of course, as Mormon missionaries are being called home due to the coronavirus pandemic.)
To do better by people like me in time for the 2030 census, the Census Bureau should endorse and help pass legislation assuring the diaspora is counted. One option would be to have Americans abroad declare on their census questionnaires where they slept two nights before they last left the United States — then have them counted at that address, but only for apportionment purposes.
I'm resigned to not being counted this time, and I've rented apartments in Croatia through the middle of November. But now there's a decade to get things right and count another 9 million Americans.