Threats to democracy
https://twitter.com/davidmeyers?lang=en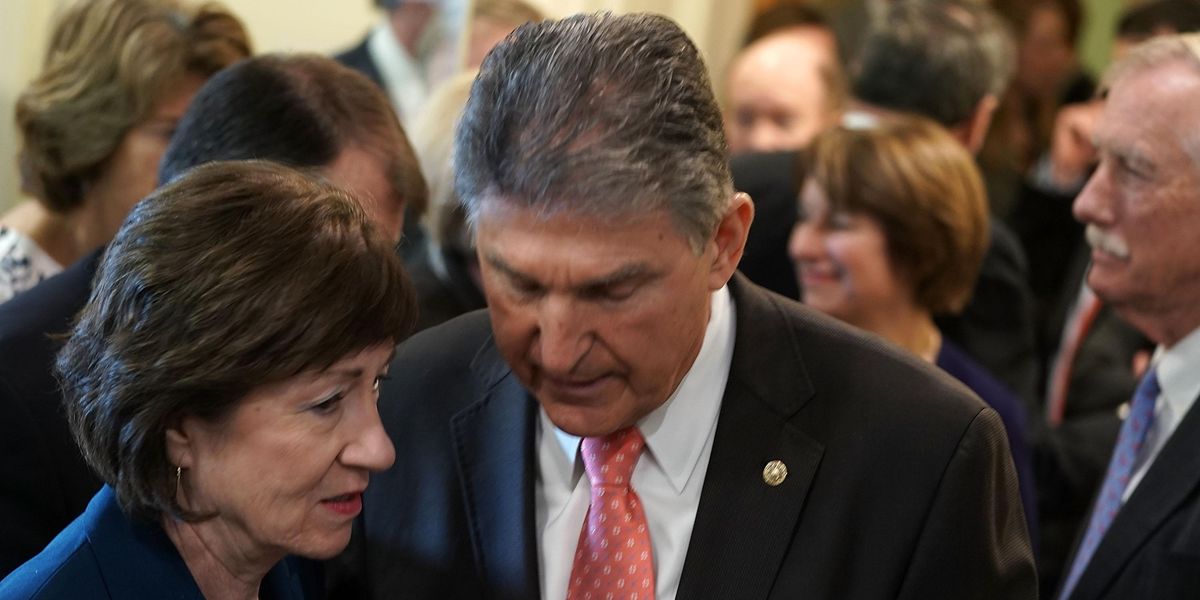 Alex Wong/Getty Images
The hearings investigating the Jan. 6, 2021, insurrection have captivated the nation, reopening discussion about possible prosecutions of former President Donald Trump and others in his orbit. But if the publicity also leads to new consideration of election reforms, such proposals would have bipartisan support, according to a new study.

A bipartisan group of 16 senators is preparing a variety of proposals to update the Electoral Count Act, and CommonSense American, which prepares briefings on legislative ideas and encourages advocacy from its 43,000 members, released survey data this week on some of those concepts.
The most popular reform proposed by the group is an update to the Electoral Count Act, which sets the rules for state certification of presidential election results as well as congressional approval of the electoral count. Former President Donald Trump's plan to remain in power hinged on his vice president, Mike Pence, attempting to take advantage of ambiguities in the law.
Pence refused, and now 92 percent of Americans support clarifying the president's role in the process, according to CommonSense American. That includes 97 percent of Democrats and 86 percent of Republicans.
However, neither party seems to fully trust the other on the issue, with just 67 percent of Republicans believing Democrats support the proposal and only 41 percent of Democrats believing Republicans are on board.
Sign up for The Fulcrum newsletter
"A misperception that the other party supports the proposals less than they actually do can be an initial obstacle to achieving bipartisan reforms," said Keith Allred, founder of CommonSense American and executive director of the National Institute for Civil Discourse, which now houses the program. "We aim to help overcome the obstacle by demonstrating that bipartisan support is, in fact, much greater than people tend to think."
The group's members also overwhelmingly agree that efforts to update the Electoral Count Act should not be hamstrung by other considerations, with 89 percent saying the ECA should be updated even in the absence of other election reforms.
"The time for reforming the ECA is at least 30 years overdue," one CommonSense American identified as Alexandre H., an independent from Georgia, wrote to Congress. "The danger of partisan interests ripping our democracy apart has rarely been greater than it is today, and making change to ensure that the integrity [of] our elections is respected and nothing like January 6 happens again is critical."
The group's briefing included four other proposals related to the ECA, and each received support from at least three-quarters of respondents:
80 percent support requiring Congress to honor court rulings in ECA disputes.
80 percent support rules specifying that state legislatures cannot change, after Election Day, the method by which electors are chosen except when there has been a natural disaster or other major event.
79 percent support limiting the grounds for objecting to election results.
76 percent support raising the threshold for objecting the results to one-quarter of both the House and the Senate (currently one member of each chamber).
CommonSense American also asked members about potential changes to the Presidential Transition Act. In 2020, as in 2000, the transition process was delayed as the results were contested, putting the new administration behind schedule before even occupying the White House.
The group proposed that, when the results are delayed, both candidates should have access to transition resources. Seventy percent agreed. But at some point, a winner needs to be declared, and the guidelines are unclear.
The head of the General Services Administration is tasked with "ascertaining" the winner, a process that kicks off the transition. But there are no criteria for the GSA administrator to use. The CommonSense American proposal suggests the administrator should be directed to act as soon as one of these events occurs: a candidate concedes, states certify a majority of electoral votes for one candidate, a week passes since the election or there is no pending litigation that could change the results.
That plan received 71 percent support, but another suggestion to create a bipartisan panel of experts that would direct the GSA administrator to act only received the backing of 59 percent.
One area that divides the parties is election work protection. While 81 percent of respondents support establishing federal criminal penalties for threatening or harassing election workers, only 57 percent of Republicans are on board (compared to 96 percent of Democrats).
Like with the ECA, perception of the other side's support is much lower, with 65 percent of Republicans thinking Democrats back the idea and just 39 percent of Republicans saying the same about Democrats.
An even higher share of CommonSense Americans – 84 percent – believe election workers should receive greater privacy protections.
Even though election officials and others who study elections have called for a major increase in federal funding of election administration, the public is not fully convinced. When given a series of funding options, respondents mostly supported providing $500 million for each of the next ten years for state and local governments (63 percent backing). When the funding levels increased, backing dropped: 47 percent for $1 billion per year and 32 percent for $2 billion per year.
While support does not necessarily lead to action, Allred believes there's a real opportunity to achieve change.
"We focused in our brief primarily on leading proposals under active consideration by the bipartisan group of 16 led by Senators [Joe] Manchin and [Susan] Collins. That group is working hard to complete their proposed package within a few weeks," he said. "With 10 Republican and six Democratic members, that package should have a realistic chance of gaining the 60 votes needed to pass the Senate. The January 6 Select Committee, as well as the House Administration and House Rules Committee have also been considering similar proposals."
The team behind CommonSense American takes active steps to ensure a partisan balance in the membership, according to Allred.
"We manage our recruitment process to make sure that the CommonSense American membership reflects the country," he said. "The makeup by party shifts some week-to-week but we adapt our recruiting so that it always stays close to 25 percent Republicans, 25 percent Democrats, 45 percent independents, and 5 percent other."