National security veterans warn of transition delay as Trump digs back in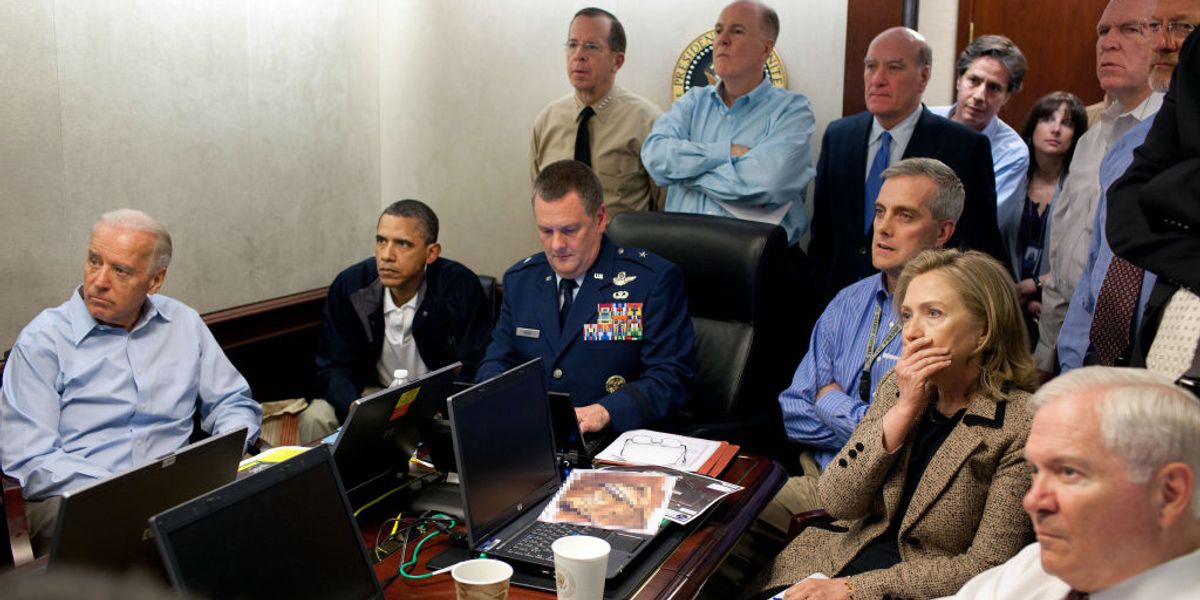 The White House/Getty Images
An all-star cast of national security officials from Republican and Democratic administrations on Monday pulled out what they hope will be the "Trump card" that compels the incumbent president to concede the election and permit his successor to start receiving intelligence briefings and build his team of experts.

Their ace-in-the-hole argument: Remember Sept. 11.
But the pleas from the likes of two former secretaries of Homeland Security, Janet Napolitano and Michael Chertoff, continued to fall on deaf ears. On the 10th day since election results made it clear he had lost, President Trump was back on Twitter claiming "I won the Election."
Amid his flurry of six tweets pressing various conspiracy theories, Trump's lawyers appeared to abandon their only legal argument involving enough votes to potentially upend the outcome in one of the states decisive in his defeat. In this case, Pennsylvania.
---
So far, Trump has not allowed President-elect Joe Biden to begin receiving the daily intelligence briefings that are a key part of keeping track of threats to the United States. And the presidential appointee in charge of the General Services Administration, Emily Murphy, has refused to sign the document that would free up money and office space for the Biden transition team.
Sign up for The Fulcrum newsletter
At a news conference sponsored by a coalition of democracy reform groups, Napolitano, a Democrat, and Chertoff, a Republican, each cited the final report by the 9/11 Commission, which said the disputed 2000 presidential election between Al Gore and George W. Bush caused a delay in Bush nominating and winning Senate confirmation for top national security positions. And that in turn led to a "disruption of national security policymaking" that contributed to the government's inability to prevent the al-Qaida attacks.
Former GOP Gov. Tom Kean of New Jersey, who was chairman of the 9/11 Commission, noted that the report recommended a smooth transition between administrations. He called it "criminal" that Biden was not able to receive the daily intelligence briefing.
The officials were convened by a pair of coalitions assembled to push for an orderly end to the election, the National Task Force on Election Crises and Citizens for a Strong Democracy, along with the democracy reform group, Issue One. (It owns, but is journalistically walled off from, The Fulcrum.)
But the panelists conceded that there was not much that could be done, beyond encouraging public pressure, to force the transition process ahead.
Hope for progress toward a belated but orderly transfer of power emerged like a tiny sapling in a fire-ravaged forest on Sunday, when Trump seemed to offer the cutest possible concession and then took it back.
Without using Biden's name, Trump said that "He won" as part of a tweet making more baseless claims about a "rigged" election. But when his comments were widely interpreted as his first public acknowledgment of the election's real result, Trump quickly reversed course.
By Monday, Trump was back to claiming victory on Twitter and continuing to claim fraud. One sample: "The Radical Left Democrats, working with their partner, the Fake News Media, are trying to STEAL this Election. We won't let them!"
Many of his tweets included Twitter-imposed disclaimers noting that his statements were in dispute.
I won the Election!

— Donald J. Trump (@Donald J. Trump) 1605534704.0
On the legal front, his campaign on Sunday dropped a major part of a federal lawsuit challenging the election results in Pennsylvania. His attorneys filed a revised lawsuit removing charges that election officials violated the campaign's rights by limiting the ability of its observers in Philadelphia and Pittsburgh to watch the votes being counted. Their hope was to get 682,479 tabulated votes tossed out as a result.

What remains of the lawsuit, even if true, is not going to cause the result of the Pennsylvania race to change, Democratic officials said. But Trump campaign officials said their argument could still result in several hundred thousand votes being disallowed. Biden carried its 20 electoral votes by 56,000 votes.
The Trump team already has piled up a string of additional losses in its attempts to use the courts to reverse the election outcome or at least sow doubt about the process.