Former national security officials say transition delay poses big risk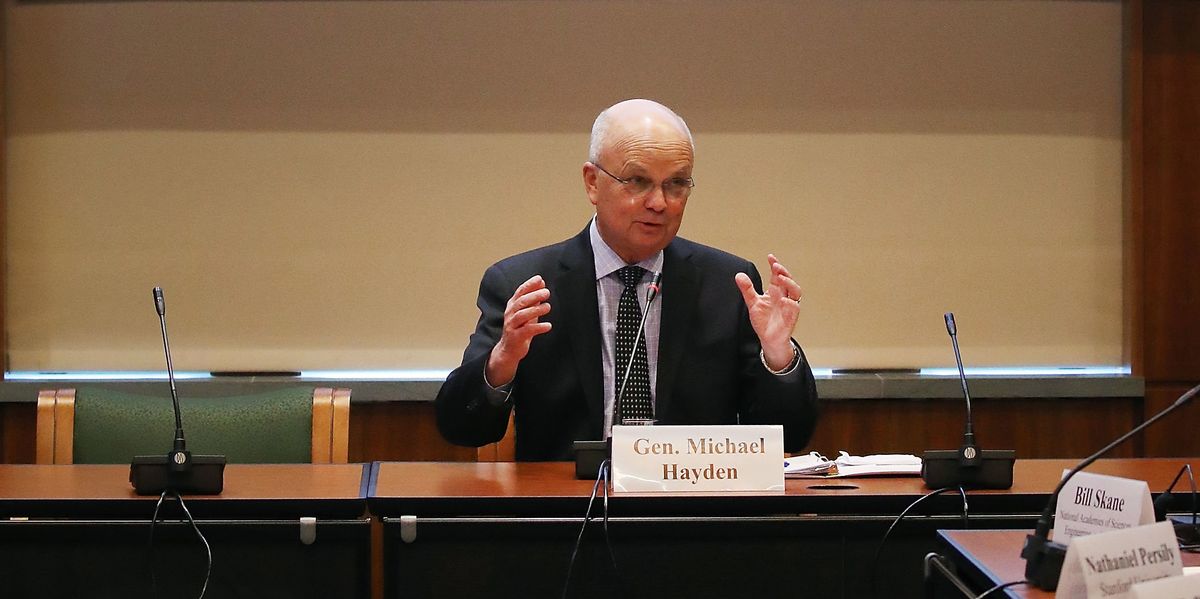 Mark Wilson/Getty Images
Thirteen dozen former national security officials, who served President Trump and predecessors of both parties, warned Thursday that a "serious risk to national security" has been created by the administration's refusal to formally recognize Joe Biden as president-elect.

Their declaration was the latest escalation of apprehension about the tenuous state of American democracy on the fifth day since election returns made clear Trump has been defeated.
Biden is on course to win 306 electoral votes and a popular vote margin above 5.3 million — at 51 percent, the biggest share for a candidate challenging an incumbent since Franklin D. Roosevelt defeated Herbert Hoover 88 years ago. Far from conceding defeat, though, Trump is holed up in the White House, helping raise money for a sprawling courthouse campaign in five swing states hoping to stall if not reverse the inevitable — so far, without offering any credible evidence he's a victim of significant election fraud.
---
Meantime, he has told administration officials to refuse all cooperation with the Biden transition. That has included the head of the General Services Administration, who has declined to follow her predecessors after all previous clearcut elections and sign the paperwork permitting the mechanics of the transfer of power to get started.
Sign up for The Fulcrum newsletter
The former officials told GSA Administrator Emily Murphy to do so right away so Biden and Vice President-elect Kamala Harris can see information "needed to address pressing national security issues, such as the President's Daily Briefing and pending decisions on possible uses of military force."
The signatories include former Defense Secretary Chuck Hagel, former CIA and NSA Director Michael Hayden; retired Gen. Wesley Clark and former U.N. Ambassador Samantha Power. Several of Trump's former ambassadors, National Security Council officials and Department of Homeland Security political appointees also signed.
Known colloquially as the PDB, the President's Daily Brief is a classified document compiled each morning for the president and his senior advisers by the director of national intelligence to assess the day's top national security threats and global hot spots. While Biden could not act, for the next 10 weeks, on anything he saw, it would inform his public statements and perhaps his national security appointments — and would allow him to be up to speed as soon as the decision-making falls to him.
The GSA administrator at the end of Bill Clinton's administration, David Barram, similarly declined to "ascertain" the 2000 winner until the Supreme Court ultimately ruled in favor of George W. Bush — but Clinton allowed Bush to read the PDB throughout the six-week standoff over the tiny margin in Florida.
"In this moment of uncertainty, we must put politics aside," the letter to Murphy said. "Further delaying the Biden team's ability to access the President's Daily Briefing and other national security information and resources compromises the continuity and readiness of our national leadership, with immense national security stakes hanging in the balance."
By Thursday afternoon, at least five senior Republican senators had called separately for Biden to be given access to the intelligence briefings even while Trump continues to fight the election: Majority Whip John Thune of South Dakota, Chuck Grassley of Iowa, Lindsey Graham of South Carolina, Susan Collins of Maine and Jim Lankford of Oklahoma
"It's probably the most important part of the transition," said Collins, a member of the Intelligence Committee.