Vote Early Day partners broke records in 2022, but we're just getting started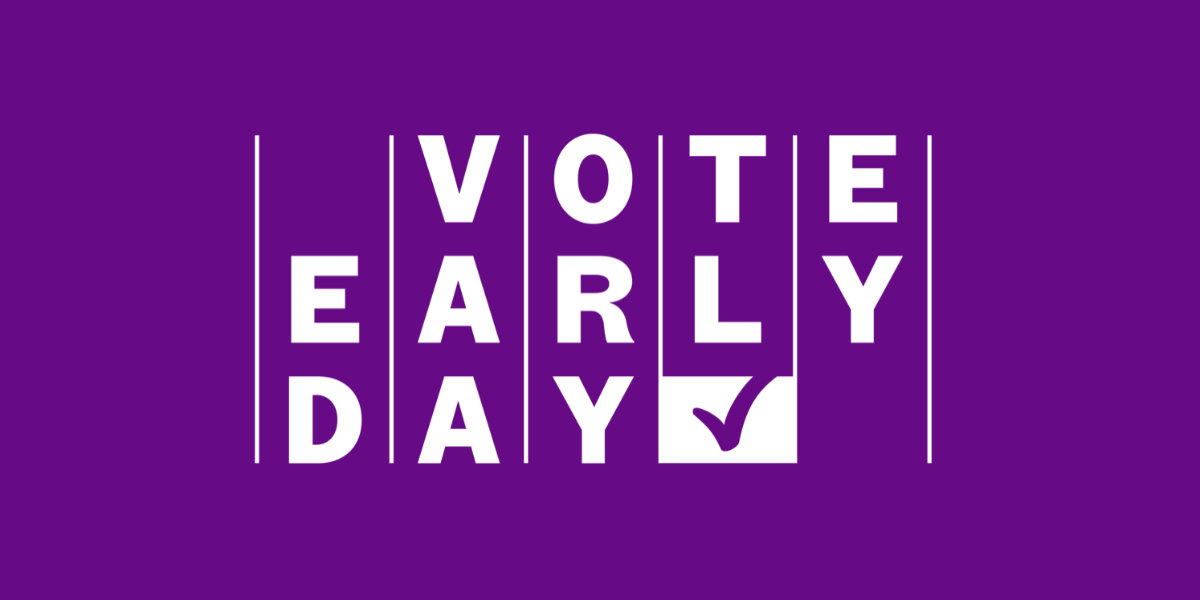 Bennett is the Executive Director of Vote Early Day.
Early voting took center stage as a global pandemic took hold of the world in 2020. That year, over 100 million voters sought opportunities to vote by mail and avoid crowded Election Day polling locations. The number of Americans casting a ballot before Election Day had steadily risen, but the circumstances around this election catapulted interest in voting early into the stratosphere.
---
Now with a new high bar established, the partners who power Vote Early Day deeply understood we had to go above and beyond to prove voting early was America's new trend in 2022, not just a momentary blip of voter engagement. With high-profile contests to elect governors and members of Congress happening in every corner of the country and pandemic precautions winding down, we knew we had the opportunity and the obligation to rise to the occasion.
Last year, thousands of businesses, nonprofits, campus groups, election officials, media companies, and more came together to celebrate Vote Early Day with impactful, engaging celebrations in all 50 states. Through parties at election sites, voter education events, and concerts at ballot drop-off locations, our partners inspired voters to avoid Election Day obstacles and share their voices by casting their ballots early.
Sign up for The Fulcrum newsletter
This week the team behind Vote Early Day is releasing our 2022 annual report, highlighting this record-breaking participation and early voting turnout.
Check it out at www.voteearlyday.org/2022report.
We saw 152 national partners and 2,770 local community partners sign up to celebrate and build activations. This coalition of nearly three-thousand organizations organized events to encourage their friends and neighbors to vote early and have their voices heard. They included national name brands like MTV, Patagonia, Paramount, Twitter, The League of Women Voters, Snapchat, YMCA, NAACP, and many more. On the ground, thousands of local nonprofits, businesses, campus groups, election leaders, and libraries organized in their communities to increase the number of ballots cast ahead of Election Day.
We built this holiday to help people overcome the barriers that often arise when Americans wait to vote until the final hours of an election. Challenges like long lines at polling places, last-minute problems, voter disinformation, and constantly changing election laws can all lead to voters having challenges casting their ballot. When Americans are educated about their options to vote early and receive the tools to accomplish this goal, nothing can stop us from having our say.
In 2022, we continued this work to educate voters by building a comprehensive social media program that led to 14 million views of early voting information via Vote Early Day's posts across Twitter, Facebook, Snapchat, and Instagram. Nearly all of these posts directed voters to a tool housed on our website, which gave people across the country vital information about where, when, and how they could vote early in person or by mail. Throughout last year, there were over 2.1 million visits to the Vote Early Day page housing this tool!
Vote Early Day partners were far from the only people sharing the message about how voters could cast their ballot early on the date of the holiday. Rapper Gucci Mane performed at a get-out-the-vote concert in Atlanta on Vote Early Day, while Tee Grizzley inspired Pistons fans to vote at a civic-themed halftime show in Detroit. Across social media, 322 celebrities and influencers like Steph Curry, Viola Davis, and Reese Witherspoon posted to celebrate the holiday to their shared followers, numbering over 576 million!
On Vote Early Day, Friday, October 28, 2022, we saw over 3,000,000 votes cast - the highest number of early ballots cast in October, according to the U.S. Elections Project. The total number of Americans voting early in person or by mail grew by 5,766,671 votes in 2022 versus the last midterm election in 2018, marking a 4.6% increase!
Together we met the moment and helped millions of Americans gain the knowledge and tool to vote early, all while building impactful celebrations that pulled voters off the sidelines. That's just the start.
We will celebrate Vote Early Day for the fourth time on Thursday, October 26, 2023. While many are already looking forward to the crucial races in the year ahead, we will not allow a year with hundreds of state elections and thousands of critical local elections to be set aside as an "off year." Partners from all walks of life and every part of the nation will unite to engage and empower Americans to vote early.
Instead, we'll lean into innovation by giving partners new tools and resources to grow the impact of their work. We will expand the rich diversity of our pool of partners to ensure that every voter can see themselves reflected in this coalition - no matter who they are, where they come from, or who they vote for. There will also be investments in research to work in tandem with partners to learn more about how we can most effectively push people to the polls with our message, motivation, and movement. All of this will lay the foundation we need to rise to the challenge that will be the presidential election in 2024.
Vote Early Day will officially launch our partner recruitment efforts later this month. If you are as inspired to help Americans vote early as we are, we invite you to join this growing civic holiday at
www.VoteEarlyDay.org
.