Most college students are concerned about the legitimacy of the election
https://twitter.com/saramswann?lang=en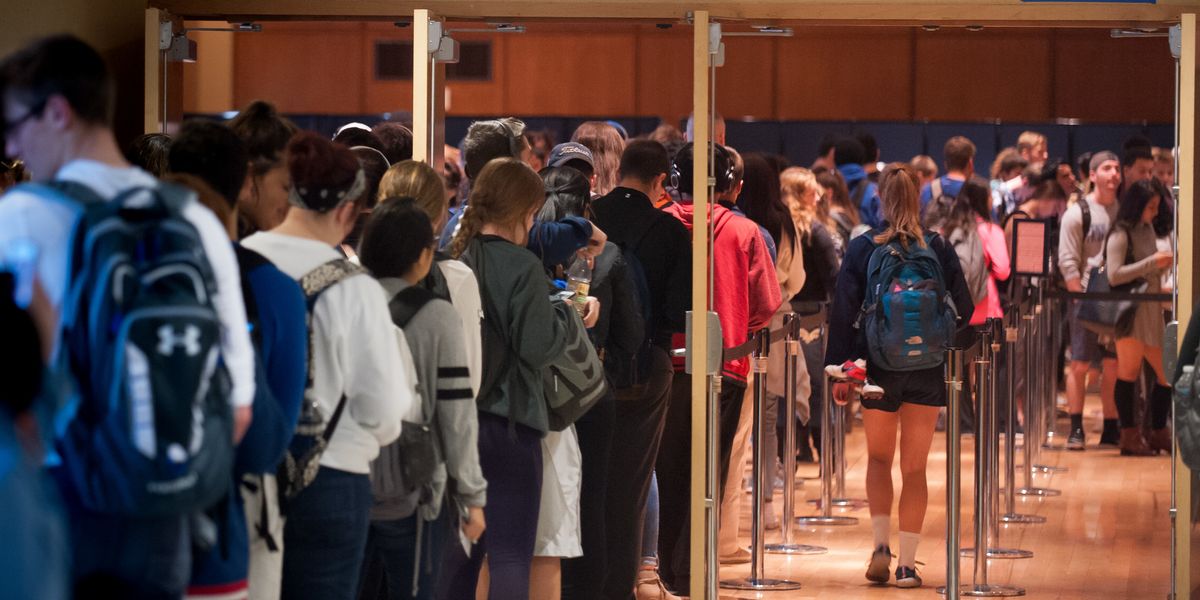 Jeff Swensen/Getty Images
While most college students say they plan to vote this fall, they also lack confidence in the legitimacy of the 2020 election, a recent poll found.
The survey, released Monday by the Knight Foundation, details election concerns and voting preferences of Americans ages 18-24. Seven in 10 college students said they are "absolutely certain" they will vote in the general election, but they also pointed to concerns about how it will be conducted and fairness in the results.
Young people are a powerful, but often unreliable, voting bloc. In surveys, they are enthusiastic about participating in elections, but in reality, many find the voting process confusing or face barriers when trying to cast their ballot.
---
The November election "has not inspired an abundant feeling of confidence among college students," the poll found. Nearly half of those surveyed (49 percent) believe the election will not be conducted fairly, but even more (55 percent) think it won't be administered well.
The top issues that would lead young people to have major doubts about the legitimacy of the 2020 election are long lines or malfunctioning machinery at polling places (50 percent), foreign interference (48 percent), low voter turnout (46 percent) and the winner of the election losing the popular vote (46 percent).
Sign up for The Fulcrum newsletter
College students also indicated they are disenchanted with the American political system. For instance, 81 percent think special interests have more influence over election outcomes than voters do. And less than two-fifths of young people believe the federal government works to improve the lives of people like them.
Most students agree that one way to improve elections is to do away with the Electoral College. More than two-thirds said they would prefer the president be elected by popular vote.
College students are evenly split on whether they think voting in the presidential election will be easy. More than six in 10 say they need more practical knowledge in order to become more politically involved. Previous polls have also shown young people often lack voting resources or guidance, especially when it comes to voting by mail.
A majority of students (53 percent) plan on casting their ballot by mail this fall, and 29 percent intend to vote in person on Election Day. Another 9 percent say they'll vote early and in person.
While two-thirds of the students surveyed said they would vote for Democratic nominee Joe Biden, neither Biden nor President Trump were viewed favorably by a majority of people.
The Knight Foundation surveyed 4,000 undergraduate students at four-year colleges or universities across the country between Aug. 9-12. The margin of error is 2 percentage points.