A small burst of bipartisan Hill activity to combat election hacking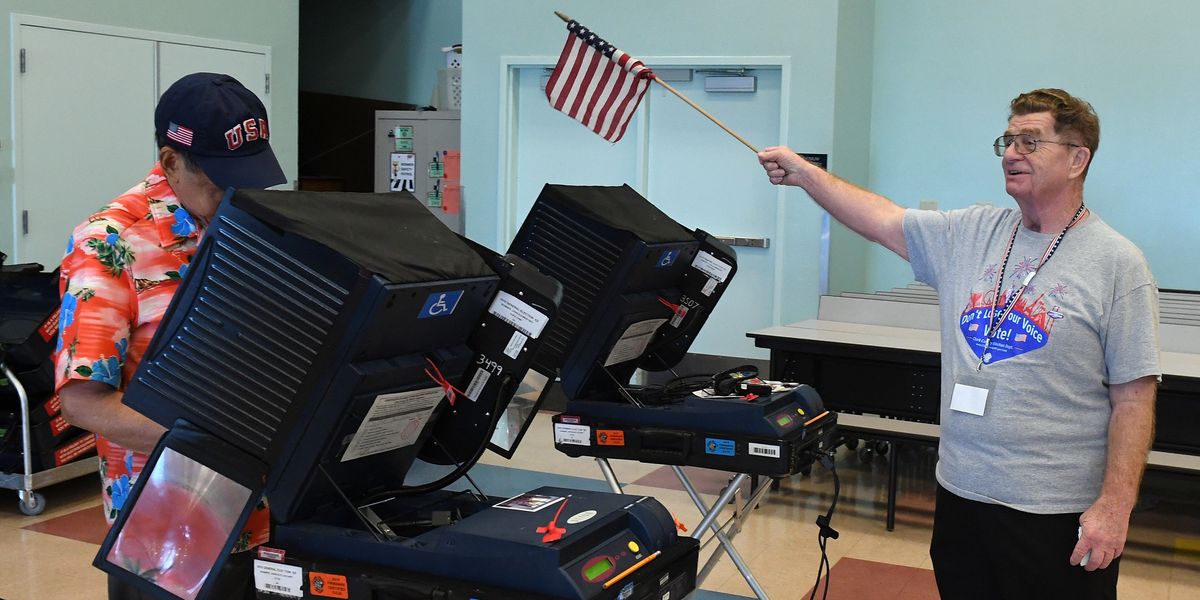 Ethan Miller/Getty Images
Members of Congress in both parties are taking some clear if limited steps this week toward protecting the country, and their own campaigns, from hackers out to disrupt the next election.

Next to easing access to the polls and otherwise enhancing the right to vote, protecting against the sort of foreign interference that marred the 2016 balloting is top of mind for those who say boosting confidence in the electoral system is essential to restoring democracy.
To that end, the Senate unexpectedly passed legislation Wednesday night that would make it a federal crime to hack into any voting systems used in a congressional or presidential election.
The voice vote came after minimal debate, meaning Majority Leader Mitch McConnell was persuaded by fellow Republicans to permit at least an occasional narrow exception to his decision to block election policy legislation. McConnell has labeled many of the proposals as unnecessary, and he's keenly aware that President Trump views legislation designed to correct shortcomings in the system as implicitly questioning his 2016 victory.
---
In this case, however, the bill was the handiwork of one of his most prominent turnabout GOP allies in the Senate, Lindsey Graham of South Carolina.
It is actually the second election security measure the Senate has passed this summer, following a bipartisan voice vote in June for a bill denying visas to anyone even suspected of meddling in an American election.
Sign up for The Fulcrum newsletter
The debate was more polarized when the House Foreign Affairs Committee considered similar legislation on Wednesday. In the end, the Democratic majority pushed through a bill that would prevent anyone implicated in 2016 election interference from entering the United States and ordering any suspects already in the country to leave. Republicans wanted the bill only to restrict entry to meddlers in future elections.
Those some Republicans, however, were expected to move soon to bolster the cybersecurity forces being deployed on 2020 House GOP campaigns.
Officials at the party's political organization, the National Republican Congressional Committee, told The Washington Post they would be making their own technology experts available to train people to spot suspicious online activity and patch vulnerabilities in their campaign software — and would pay for a cybersecurity company to monitor and respond to suspicious activity on the computer networks of any GOP incumbent or party nominee who asks for the help.
The move by the NRCC, which says it was hacked a few months before the 2018 vote, will increase pressure on the Democrats' congressional campaign organizations to do likewise.
Those groups has been offering advice, but not people or software, to candidates in the three years since Russia hacked into email accounts belonging to the Democratic National Committee and the Democratic Congressional Campaign Committee — leaking material that was damaging to Hillary Clinton's campaign and beneficial to Trump.
On Wednesday, Microsoft said that since last August it had sent more than 740 notifications to political party organizations, campaigns and democracy-focused nonprofits that use its free cybersecurity services, warning that they had been targeted by foreign government hackers. Most of the attempted infiltrations, the company said, were from Iran, North Korea and Russia.