On election security, Democrats and Republicans see different Americas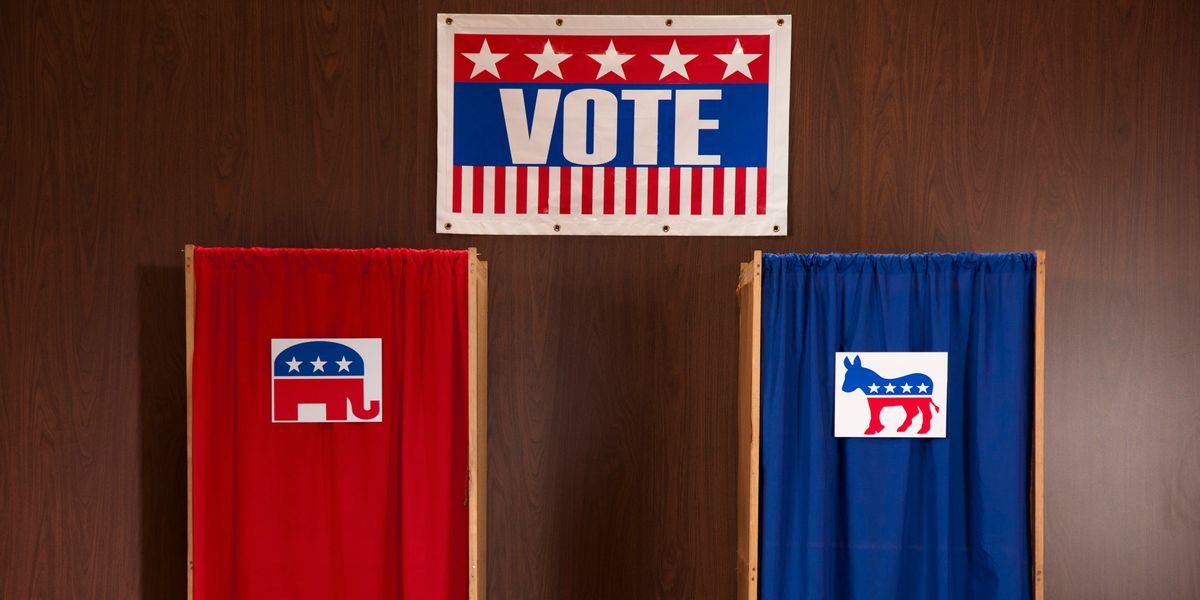 Hill Street Studios/Getty Images
Like so many other attitudes toward pressing problems these days, attitudes about election security are deeply divided along party lines, a poll out Tuesday finds.

Overall, 41 percent of people surveyed this month worry the country is either not very well prepared — or not prepared at all — to keep this year's presidential election secure and free of foreign interference.
But while two-thirds of Democrats believe the country is not ready, 85 percent of Republicans say the opposite, according to the results of a Marist Poll conducted for National Public Radio and PBS NewsHour.
---
The survey also found that seven out of eight Democrats (88 percent) believe Donald Trump encouraged interference in the presidential election he won four years ago, while only 13 percent of Republicans believe the same.
A variety of investigations found that Russian operatives attempted to hack into election systems during the 2016 campaign and election. They had little direct success, but the attempts have caused widespread official anxiety about the security of the country's voting systems heading into the 2020 election — and the allocations of hundreds of millions of taxpayer dollars to plug vulnerabilities.
Three other results from the survey similarly exposed deep partisan divides when it comes to perceptions about the state of American democracy:
Sign up for The Fulcrum newsletter
Barely half of Democrats believe American elections are fair, but 80 percent of Republicans believe they are fair.
While 54 percent of Democrats believe it is likely a foreign country will tamper with the voting this year, just 19 percent of Republicans think that.
Among Democrats, 58 percent think it is likely many votes in the 2020 election will not be counted. Among Republicans, 38 percent have this fear.
Marist surveyed 1,259 adults during the first full week of this month; the results have a 3.5 percentage point margin of error.