Illinois has badly fumbled AVR, and now it's being sued for voting rights abuse
https://twitter.com/saramswann?lang=en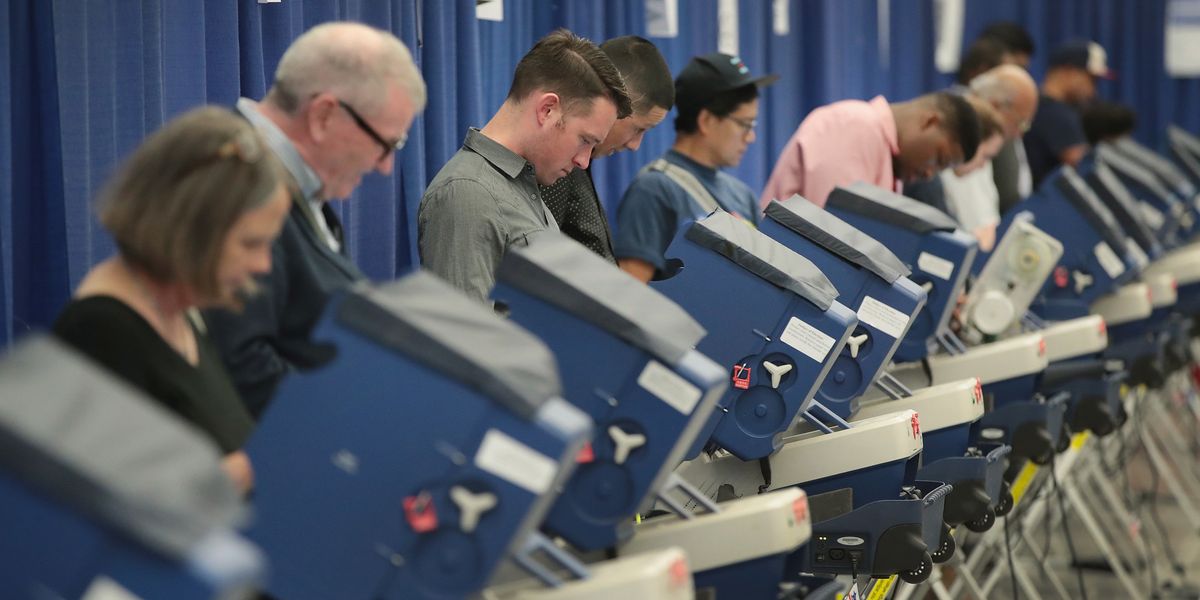 Scott Olson/Getty Images
A coalition of progressive advocacy groups is suing Illinois for allegedly botching the rollout of the state's automatic voter registration system for three years.

When the state enacted AVR in 2017, those groups hoped it would modernize and streamline registration and make the ballot box more readily accessible to members of minority groups and non-English speakers. But the lawsuit, filed Friday, alleges the state has badly fumbled the execution, causing repeated record-keeping errors and voter confusion that violate federal voting rights law.
Things are so bad, the plaintiffs maintain, that federal judges in Chicago should take control of the system until it's put right.
---
AVR has gained in popularity in recent years precisely because it's supposed to make registration simpler for both voters and bureaucrats. Illinois is the second-most-populous, after Calfifornia, of the 16 states (plus D.C.) where eligible people are automatically added to the voter rolls whenever they do business with the motor vehicle bureau — or, in some places, other state agencies that keep personal information on residents.
The suit alleges multiple failings in the state's system. For instance, last month, 774 convicted felons who had re-registered after their release from prison had their registrations canceled due to a "data-matching error." The state Board of Elections corrected this in time for the start of early voting in the March 17 presidential, congressional and legislative primary.
Sign up for The Fulcrum newsletter
In January, a glitch in the system mistakenly added nearly 600 noncitizens to the rolls after they applied for a driver's license or identification card. They have since been removed.
Under the 2017 law, when voting-age residents go to the DMV to update or obtain their driver's license, a state employee is supposed to check their voter registration status and ensure their address is up to date. But the lawsuit alleges this often doesn't happen, leaving many residents off the voter rolls.
The state's AVR system also has mistakenly suggested that 16-year-olds are eligible to vote, the suit alleges. Only residents who will be 17 before the next primary and 18 before the next general are eligible to register.
The advocacy groups claim the state's handling of AVR has hindered voter registration in three elections: the 2018 midterm and two local elections last year. It also presents "an imminent threat" of doing so again in the primaries and in November.
"Unfortunately, the promise of voter modernization and inclusivity has not only gone unfulfilled, it now appears that even basic voter registration services are mishandled in disregard of repeated calls for transparency and accountability by non-partisan organizations in the state," says the lawsuit, filed by the Asian Americans Advancing Justice-Chicago, Change Illinois, Chicago Votes Education Fund, Common Cause Illinois, Illinois Coalition for Immigrant and Refugee Rights and the Illinois Public Interest Research Group Education Fund.