Florida fury after fresh claim of a 2016 cyberattack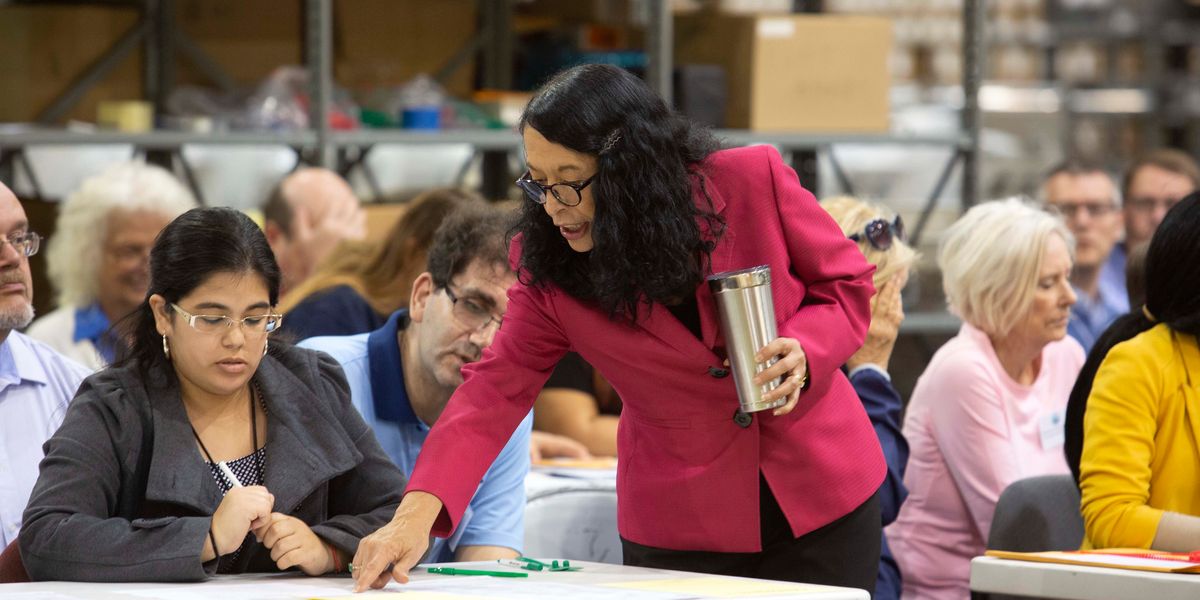 Saul Martinez/Getty Images
Just a few weeks before the Florida presidential primary, the elections supervisor for the state's third biggest county has dropped an election security bombshell.

Wendy Sartory Link says she was told the Palm Beach County elections systems were hacked during the 2016 presidential election but the attack was never reported to state or federal authorities.
The claim immediately became embroiled in controversy, however, because the person in charge of the office at the time, Susan Bucher, denied the attack occurred and the agency's former head of information technology won't comment because he is facing unrelated criminal charges.
The contradictory stories have left other political leaders in the state perplexed.
---
Florida is the biggest state in the country where the presidential contest could go either way in November, and the 219 delegates that will be distributed after the March 17 primary are the fourth-biggest prize of the Democratic nomination contest. And it has already been identified as one of the few places where Russian operatives are definitively known to have hacked the last presidential contests — infiltrating the computers at election offices in two counties.
But news of those hacks was not revealed until last year when it was first mentioned in the report by special counsel Robert Mueller. State officials were unaware. After meeting with the FBI, GOP Gov. Ron DeSantis revealed that two county offices were the subject of the attacks but he declined to name the counties at the request of federal officials. No votes or voter registrations were affected by the intrusions, officials have said.
Sign up for The Fulcrum newsletter
This latest revelation came out in an equally unusual way when Link mentioned it during an editorial board meeting on Wednesday with The Palm Beach Post.
Link, who was appointed in January 2019, said she was told of the attack by the No. 2 official in her office's IT department, Ed Sacerio. Jeff Darter, who was the IT director at the time, was fired after his arrest in November for child pornography possession.
The FBI was called in to investigate the attack but that report is not complete, Link said.
Several officials, including Democratic Rep. Ted Deutch, whose congressional district takes in part of the country, worried that the revelation would raise doubts about the upcoming elections.