Governor wants Florida to boost security spending ahead of the election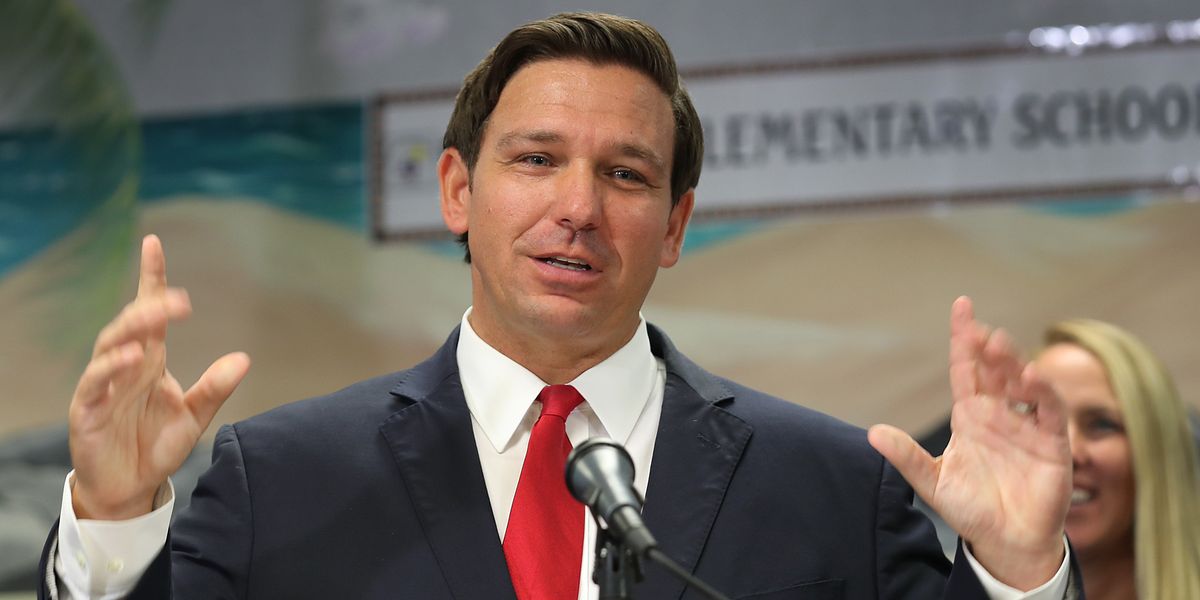 Joe Raedle/Getty Images
Gov. Ron DeSantis asked his fellow Republicans at the Florida statehouse on Wednesday to spend $6.6 million for election oversight and improved ballot security ahead of the next election.
The request was part of a comprehensive state budget submission delivered to the Legislature. It is significant because the reliability of Florida's elections will be particularly important next year. The state's 29 electoral votes are the third biggest prize in the presidential race and have been closely contested in every recent election — with a problematic history along the way.
---
Amid a raft of controversies centered on confusing, antiquated and otherwise unreliable balloting procedures in 2000, the presidency was decided for George W. Bush by an official margin of only 537 votes out of almost 6 million cast. In 2016, Donald Trump carried the state by just 1.2 percentage points.
Florida was identified as the target of election hacking in 2016 in the report by special counsel Robert Mueller. In a follow-up meeting with the FBI and the Department of Homeland Security, DeSantis was told that voter registration systems in two counties were breached. No votes were affected by the hacking, authorities said.
The DeSantis budget for 2020-21 is likely to be received warmly in Tallahassee, where Republicans have solid control of the state House and Senate. It includes $1.4 million to hire 10 cybersecurity experts to provide help to local election officials. Other proposals include:
Sign up for The Fulcrum newsletter
$1 million for cybersecurity initiatives.
$1.4 million for voter registration list maintenance.
$1.5 million to reimburse counties for the cost of special elections.
$1.3 million for advertising constitutional amendments.
$100,000 for a small grant program for election-related actions.