As ballot surge starts, a USPS attaboy from its global colleagues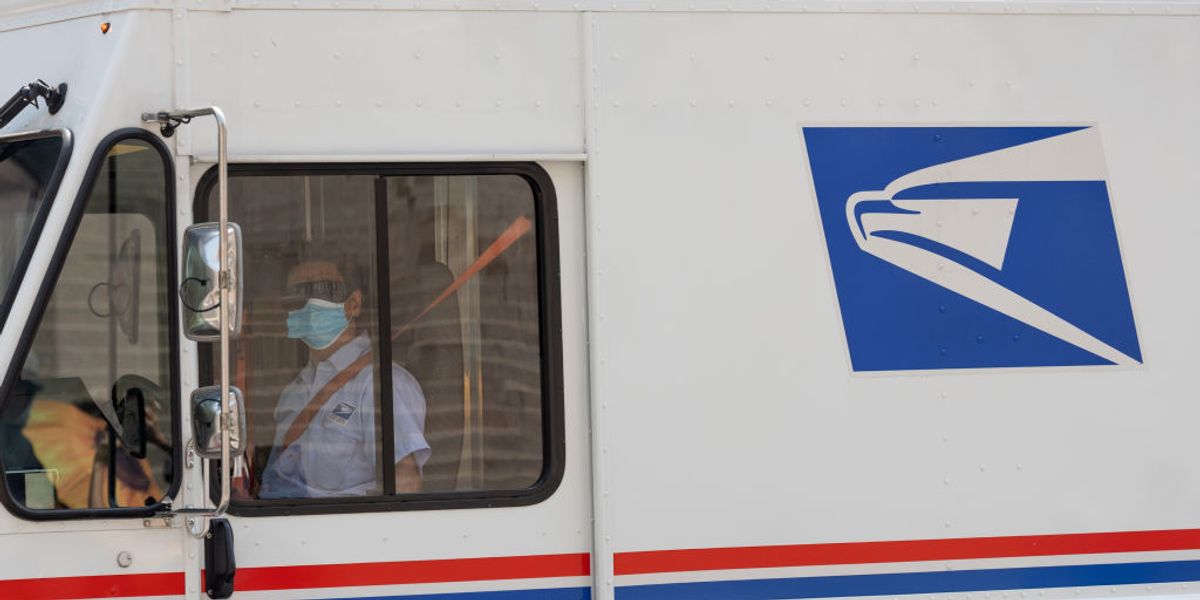 Alexi Rosenfeld/Getty Images
The Postal Service got a little uplifting news Thursday, after having faced quite a bit of guff lately over its readiness to handle this fall's deluge of election mail.

The United Nations agency that sets global postal rules and policies, the Universal Postal Union, declared the USPS the seventh best postal service in the world. That's actually up one notch from last year's ratings.
The high score may offer a psychological balm to postal workers, buffeted by months of bad headlines and lawsuits about service cuts suspected of being designed to slow the pandemic-fueled flow of tens of millions of absentee presidential ballots.
---
But it is highly unlikely to mollify President Trump. Not only does he continue to derided the USPS as a shoddy operation that's been duped into supporting massive voter fraud, but he's long threatened to withdraw the United States from the treaty that created the U.N. agency because he says it hobbles American trade.
The postal union rankings of services in 170 countries relied on an ocean of data to measure each postal system's reliability (speed and accuracy of delivery), reach (breadth and depth of operations), relevance (intensity of demand) and resilience (diversity of revenue sources and capacity to innovate).
Sign up for The Fulcrum newsletter
Switzerland tops the rankings, followed by Austria, Germany, the Netherlands, Japan and France. The USPS was next with its 83.47 score a full 5.5 points better than last year.
The biggest factor affecting postal service around the world, of course, is the coronavirus pandemic, the report says. "At the time of writing this report, the connectivity of the international network has not yet been fully restored," the report concludes.
The report was issued hours after the latest bit of bad election-related news for the Postal Service: The arrest of a New Jersey postal worker Wednesday on charges he poured nearly 100 mail-in ballots into a dumpster near his house rather than deliver them to voters. The state is among half a dozen that have switched the general election to mostly mail-in for this year only to minimize the public's Covid-19 risks.