What is a trigger law?
https://twitter.com/davidmeyers?lang=en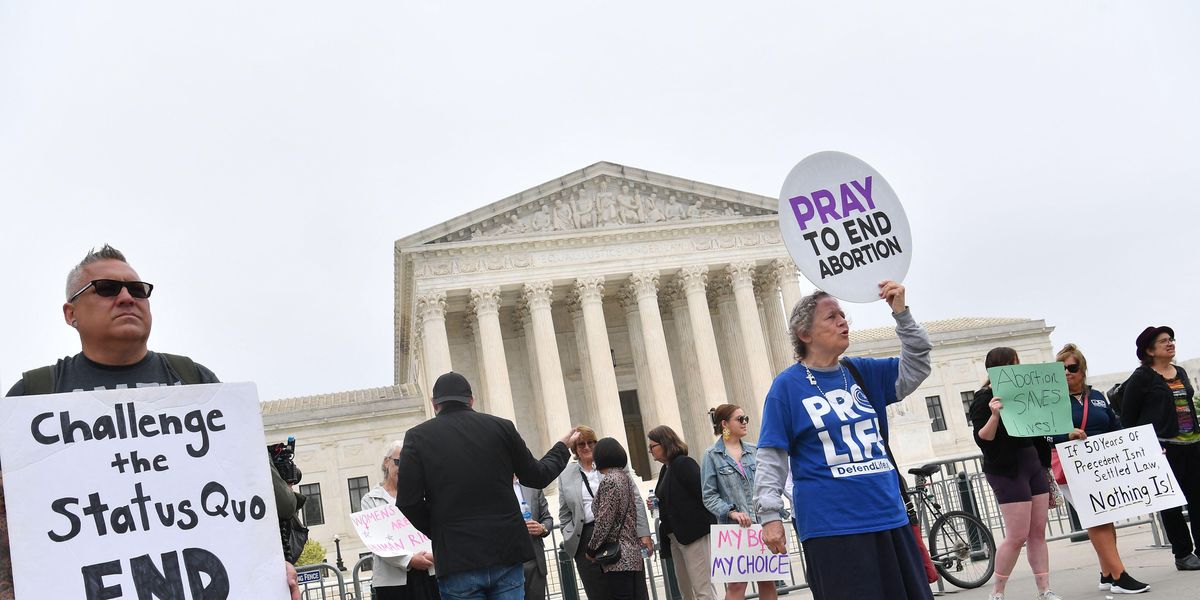 Nicholas Kamm/AFP via Getty Images
If the Supreme Court's draft opinion overturning Roe v. Wade becomes an official court decision, states will be free to legislate abortion issues as they see fit. Abortions will immediately become illegal in 13 states that have passed "trigger laws" tied to a court decision.

What does that mean?
---
A trigger law is designed to take effect when certain conditions are met. The legislative maneuver is in the news this week because more than a dozen states, mostly in the South and the Plains, have laws that would ban or restrict abortions as soon as the landmark 1973 Supreme Court decision is overturned.
Trigger laws are now solely the province of legislatures that oppose abortion. For example, a handful of states will automatically shut down their Medicaid expansion if certain conditions change at the federal level.
According to the Guttmacher Institute, the following states have trigger laws that would restrict, if not ban, abortions:
Arkansas
Idaho
Kentucky
Louisiana
Mississippi
Missouri
North Dakota
Oklahoma
South Dakota
Tennessee
Texas
Utah
Wyoming
Nine states, some overlapping with the above list, already had abortion ban laws on the books prior to Roe, and those laws would once again be in effect if the the court acts as expected:
Alabama
Arizona
Arkansas
Michigan
Mississippi
Oklahoma
Texas
West Virginia
Wisconsin
If these laws go into effect, millions of people would be barred from having an abortion unless Congress passes legislation making abortion legal nationwide. However, any such bill would need 60 votes to overcome a Senate filibuster (which is not going to happen). The alternative would be to change or eliminate the filibuster rule so legislation can be passed by a simple majority vote. But centrist Democrats Joe Manchin and Kyrsten Sinema remain opposed to changing the filibuster rules.