Ask Joe: Feeling stressed and distressed?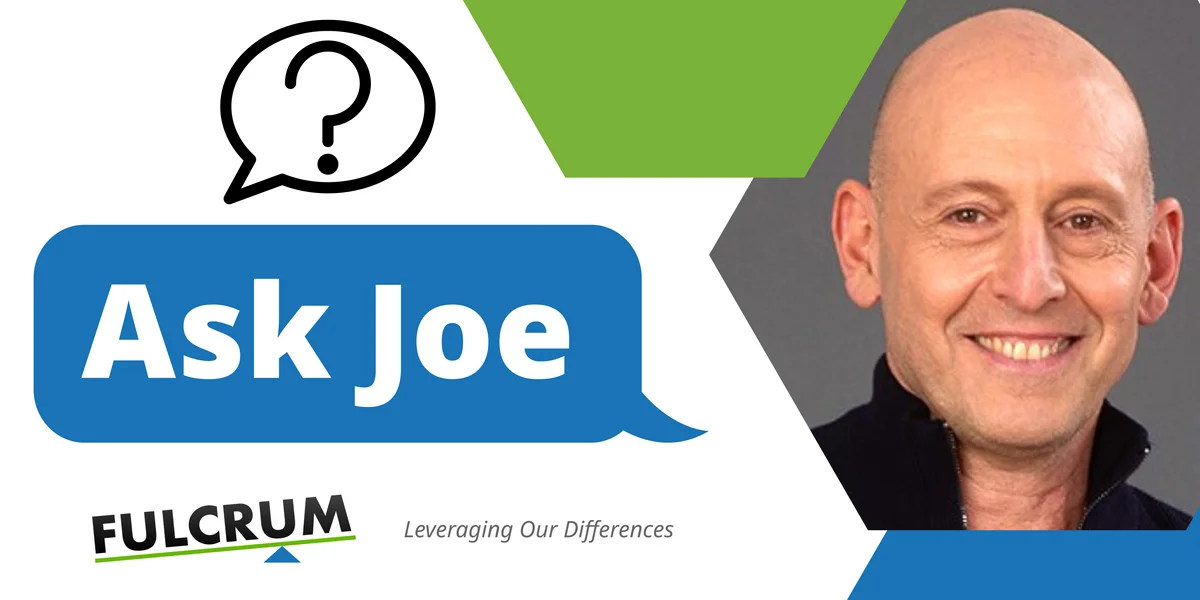 Hi Joe,
I'm having a tough time worrying about the future. The midterms are coming up, the world feels like it's upside down, and I don't see it getting any better any time soon. I already was burnt out from the pandemic, not to mention how much stress I had before that. And now I don't know where I'll get the energy to move forward. It's like a marathon that never seems to end. I know this is heavy, but do you have any guidance?
---
Distressed
Hey, Distressed.
Wow, you describe what so many I talk to are feeling. While I well know this experience of pushing against the odds, something feels different about this moment: As I talk to friends and colleagues in the United States, in Europe and around the world, it looks like the economic, political and climate stressors of our time are not going away any time soon. Yet, unfortunately, our nervous systems can only take so much stress and dysregulation.
Just this week, I was comparing myself to Sisyphus. A never-ending sense of the steep uphill climb of our time, continually pushing that huge rock against the relentless gravitational pull of anxiety, uncertainty and volatility. Every time I think things are moving in the direction of balance and stability, somehow the rock seems to tumble back down the hill. It's so easy to want to give up or shut down. Yet, what gives me hope is the large number of people I know around the world who, despite all this, get back up, brush themselves off and start rolling that rock again up that hill.
Sign up for The Fulcrum newsletter
So, how do we take care of ourselves with the possibility that we are not going to get out of this trend for a while? I took some time to reflect on the philosophies that mid-20th century French philosopher Albert Camus brings up in his essay "The Myth of Sisyphus." He recognizes that Sisyphus had every right to get despondent about his fate that he will have to push his rock up the hill for eternity. However, he suggests that the inevitability of the situation could actually bring Sisyphus to a deep acceptance that can lead to internal balance, maybe peace. Camus concludes his essay with, "The struggle itself ... is enough to fill a [person]'s heart. One must imagine Sisyphus happy."
Sorry to get existential with you, Distressed. This might be the last thing you want to hear. But what I offer is the possibility to consider letting go of the idea that, at this moment, it's going to be different. When you let this go, you let go of the worry and frustration of the future and redirect that energy toward the immediate things that need to be done for yourself, those you serve, for all beings and for the planet itself. By putting your focus on the present, you may see new opportunities for renewed energy and possibility.
This does not mean that I comply with, or blindly accept, the injustices and inequities of our time; I will passionately continue to do my part to shift them. However, like Sisyphus finding internal power to keep on doing what he's doing, perhaps we can find a deeper inner resolve that we haven't tapped into in a while, or maybe have never tapped into. This is not an act of acquiescence, but of finding deeper meaning and purpose in what we are already doing.
I find my own internal resolve with the recognition that while I may not at this moment be able to change the external stressors, I do have power in how I respond to them. With this presence and awareness, as well as grounding and focus, the rock doesn't feel as heavy as it has. And I am also finding that while the rock may roll back down the hill, I can catch it quicker before it gets to rock bottom. While I have setbacks, I can still get back on track. I call this resilient power, where you find vitality, balance and clarity in the challenges.
With this notion that we are in this for the long haul, in what ways can you upgrade your self-nurturing routine? Do you have practices to nurture yourself physically, emotionally, mentally and spiritually? Are you finding ways to cultivate the relationships in your life where you get nurtured and where you feel that you are truly seen for who you are?
This focus on nourishment and self-care is crucial for all of us at this time. While a marathon runner heads towards the finish line, the key to a successful run is to stay hydrated and only going as fast as is needed to take that next step.
So, Distressed, be gentle and pace yourself.
Joe
To Ask Joe, please submit questions to: AskJoe@Fulcrum.us.