Athletes flex their civic power
https://twitter.com/davidlnevins?lang=en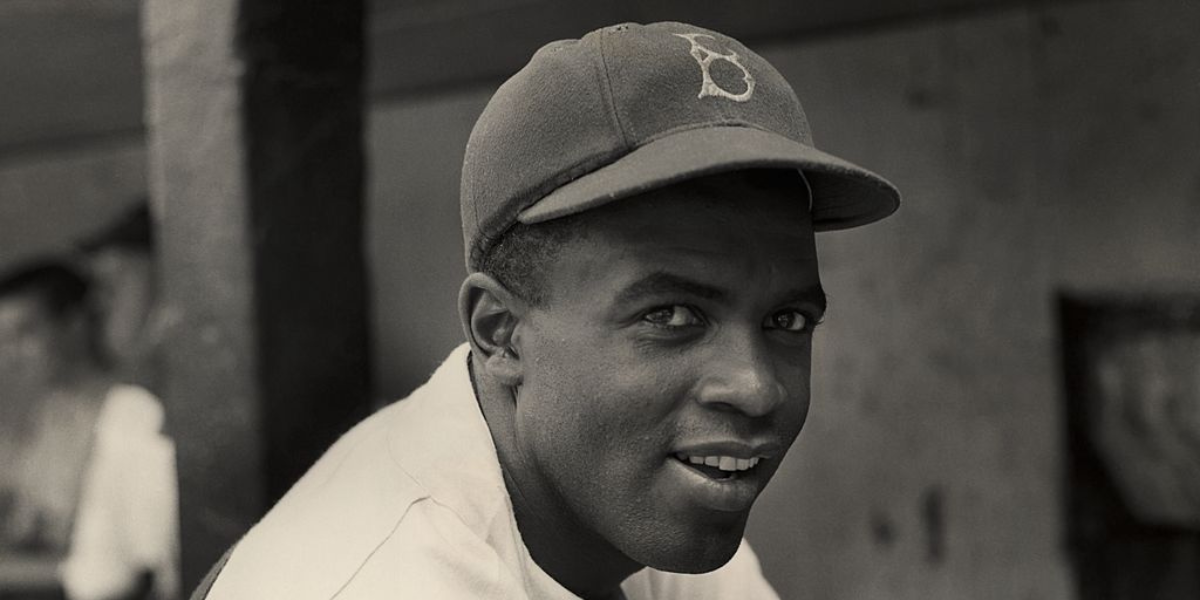 Photo by Hulton Archive/Getty Images
There has been a long history of athletes using their power to create more inclusive, just and sustainable civic futures in our nation. Perhaps the most influential was Jackie Robinson, the first African-American player in Major League Baseball, who used his stature to advance civil rights throughout his career.
And now it's not just players but leagues that continue the tradition. On Aug. 16, the NBA announced that it would not host games on Election Day to allow time for players, staff and fans to vote. This builds on a long history of athletes using their power to influence more inclusive, just and sustainable civic futures.
---
And now designer, educator and civic futurist Lisa Kay Solomon is working with a committed group of student athletes, coaches, administrators and civic partners to extend the NBA's work to colleges across the country. In 2020 Solomon met with long-time basketball coach Eric Reveno, who had embarked on a personal mission to help his players register to vote.
But his efforts didn't end with his own team, Georgia Tech. Coach Rev became the driving force behind All Vote No Play, an initiative that urged athletics to take Election Day off from practice or games so players could vote and volunteer. With support from the National Association of Basketball Coaches and the ALL IN Campus Democracy Challenge, the campaign ultimately convinced more than 1,100 coaches to sign the All Vote No Play pledge. The call to action was so meaningful to players that the student-run NCAA Student Athletic Committee leadership team unanimously passed legislation to make All Vote No Play an annual tradition.
Sign up for The Fulcrum newsletter
Solomon met Coach Rev that year while she was working on her personal mission to change the way we engage young people in the voting process. They instantly bonded in their shared belief that young people need, and deserve, to be not just informed but empowered to participate more fully in shaping the future they're going to inherit.
Two years later, in 2022, All Vote No Play is more than just a day, and it's more than just voting. The campaign makes citizenship for coaches, players, and teams easy, meaningful, and impactful. Their playbook has a wide range of free, nonpartisan "civic drills" to help their team learn, engage, gather and vote. The All Vote No Play initiative is designed to help all athletes build and flex their civic power to shape their futures.
On Sept. 13 there will be an AVNP Engaged Athlete All-Star meeting, featuring the "GREATs and GOATS" who are using their athletic platform, power and purpose to make the world a better place.
Athletes from every sport and college are enthusiastically invited to participate.
Speakers at the event will include NBA champ Stephen Curry of the Golden State Warriors. Curry not only has four championship rings, but has used his platform to publicly advocate for voting rights, voter mobilization and other causes he cares about.
Curry will be joined by Stanford women's basketball coach Tara VanDerveer, the winningest NCAA women's basketball coach of all time, former Secretary of State and Condoleezza Rice (who recently added a new title as part-owner of the Denver Broncos) and the New Orleans Saints' Demario Davis. He is not only one of the NFL's most successful linebackers, but his own story and advocacy for prison reform and efforts to reduce inequality in his hometown of Mississippi and globally have moved his teammates and fans.
Each of these headliners will be interviewed by passionate student athletes, representing just a few of the many extraordinary, engaged athletes across the country who are flexing their own civic muscles within their campuses and communities:
UCLA quarterback Chase Griffin, the NIL Male Athlete of the Year, helped run the 2020 Bruins Voter drive and donates a percentage of his endorsements to a Los Angeles food bank.
The Yale Bulldogs' tight end Ryan Belk, a survivor of the Marjory Stoneman Douglas High School mass shooting in 2018, is helping organize a voting registration drive with the athletic department, alongside classmate Sari Kauffman, co-founder of MyVote Project.
Felicia Renelus, former co-captain of Brown University's women's track and field team and now competing for the University of California at Berkeley, will be hosting an Engaged Athlete All-Star Event watch party with her fellow athletes, furnished with local pizza delivered by Pizza to the Polls
These are just a few extraordinary leaders of the All Vote No Play Engaged Athlete series who are turning this civic moment into a cultural movement.
With the 2022 midterms less than 70 days away the immediate goal is registering and mobilizing voters. But the broader goals go well beyond voting as All Vote No Play is working hard to illuminate and amplify how athletes can all use their agency, power and courage to shape the kind of futures and communities all Americans dream of.