Attacking polarization with leveraging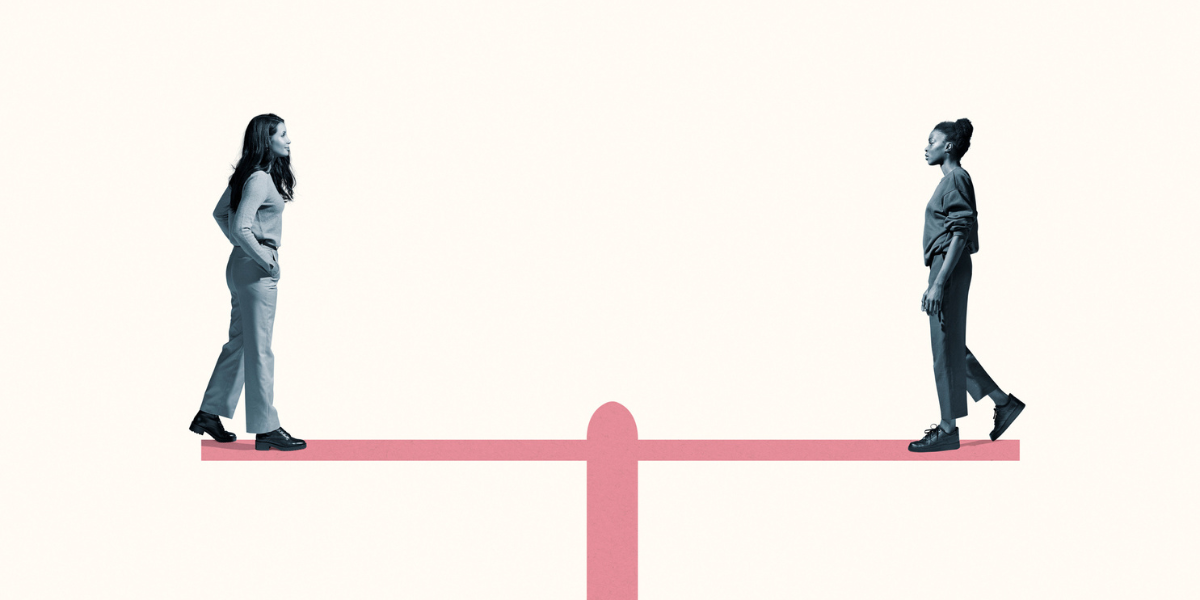 Klaus Vedfelt/Getty Images
Anderson edited "Leveraging: A Political, Economic and Societal Framework" (Springer, 2014), has taught at five universities and ran for the Democratic nomination for a Maryland congressional seat in 2016.
In the past generation, citizens, organizations, and nations increasingly used leverage -- bargaining leverage, resource leverage, and financial leverage -- to get things done. The financial crisis of 2008-09, which centered around housing and manipulative subprime mortgages, was in fact a financial leverage crisis. In addition, information technology, the driving force in our economy in recent decades, is at its core about resource leveraging. A single email or tweet can reach tens of millions of people.
---
Leverage is a very old concept and is associated with the ancient Greek mathematician and scientist, Archimedes, who described leverage in terms of physical objects. A small force can cause a large force if a fulcrum is used. Archimedes said he could move the entire earth if he had a fulcrum, a place to stand, and a pole that was long enough. Leverage today is associated more with negotiations, relationships, computers, and money. Physical leverage is used all the time. Yet in a largely service economy animated by financial transactions and information, resource, financial and bargaining leverage play a much greater role.
Sign up for The Fulcrum newsletter
The increasingly important role of leveraging in human relations is particularly evident in international relations, where the end of the Cold War led to less hierarchical relations with clear top-down bargaining leverage and more resource leverage used to motivate others to join in a collective effort. Both President Biden and President Zelensky have leveraged relationships, which are a kind of resource, in order to create coalitions to either provide military resources or request them. Mr. Biden needed to unite NATO countries to provide Ukraine with weapons and impose financial sanctions on Russia. Mr. Zelensky has also needed to leverage his relationships with leaders of these same countries to motivate them to contribute.
Democratic governance requires extensive use of leveraging -- bargaining leveraging but now especially resource leveraging -- because there is a limit on what you can tell other people to do. In 2023, democratic leaders need to leverage resources creatively and not just efficiently as well as consciously avoid the extremes of leveraging too much or leveraging too little. Over-leveraged workers or mothers get burned out, while under-leveraged information technology in a community leads to citizens who lack job, health care and volunteer opportunities.
The national quest to transcend our culture and politics of polarization also has a lot to do with leveraging in the middle. Indeed, leveraging is the main social tool that can be used to address our polarization crisis. It is because leveraging is being used pervasively throughout our society and global politics, but it has yet to be targeted on our chief political problem. Polarization itself is about how the political parties push each other to extreme positions on the left and the right and fail to find the kind of middle ground that is needed to pass major legislation. If there is a mechanism that would facilitate finding that middle ground, then it needs to be employed.
Overcoming polarization, narrow mindedness and siloed thinking in American politics can be found, to a significant extent, by finding the mean between extremes of leveraging. This would be the Leverage Mean. The philosopher Aristotle, another ancient Greek thinker, argued that virtue was the mean between extremes of deficiency and excess. Courage, for example, was the mean between cowardice and foolhardiness. He called this The Golden Mean. Finding the mean between extremes has a long heritage.
Politicians may need to leverage the internet and social media less so that they are less likely to distort the truth about their opponents. Likewise, the media may need to leverage television as well as Facebook and twitter less frequently in order to present a less oversimplified view of the conflict over policy questions. Indeed, they should give more attention to those politicians and citizens who are not at the polar extremes of the two major parties.
If leveraging is the dominant tool countries, organizations and citizens use to get things done, and if polarization is the dominant problem in US politics, then finding and pursuing the Leverage Mean is critical to the way forward.