'Government' is the biggest problem, according to Gallup poll
https://twitter.com/davidmeyers?lang=en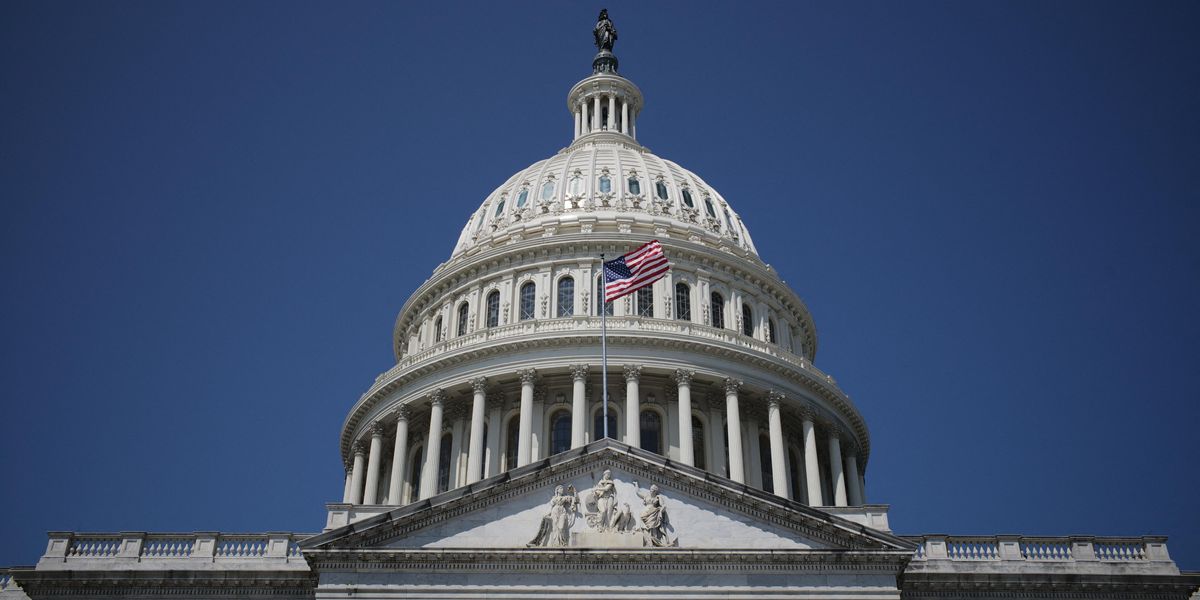 Mandel Ngan/Getty Images
The past few years have been rocked by the Covid-19 pandemic, inflation, and debates over race relations, education and border security. But none of those are the biggest problem facing the nation, according to Americans. Rather, the government itself is the most important problem – and not for the first time.

In fact, this is the seventh time in the past 10 years that government has been the No. 1 problem in Gallup's annual assessment, but the numbers have been trending down.
The highest rate of dissatisfaction occurred in 2019, at 27 percent, but has been declining and hit 19 percent this year.
---
Gallup notes in its summary that "government" is a catchall term that includes multiple response options that include the president, Congress, partisanship and gridlock.
As with most issues, there is a partisan divide on responses, with government ranking as a bigger problem among Republicans (25 percent) than Democrats (18 percent) and independents (16 percent).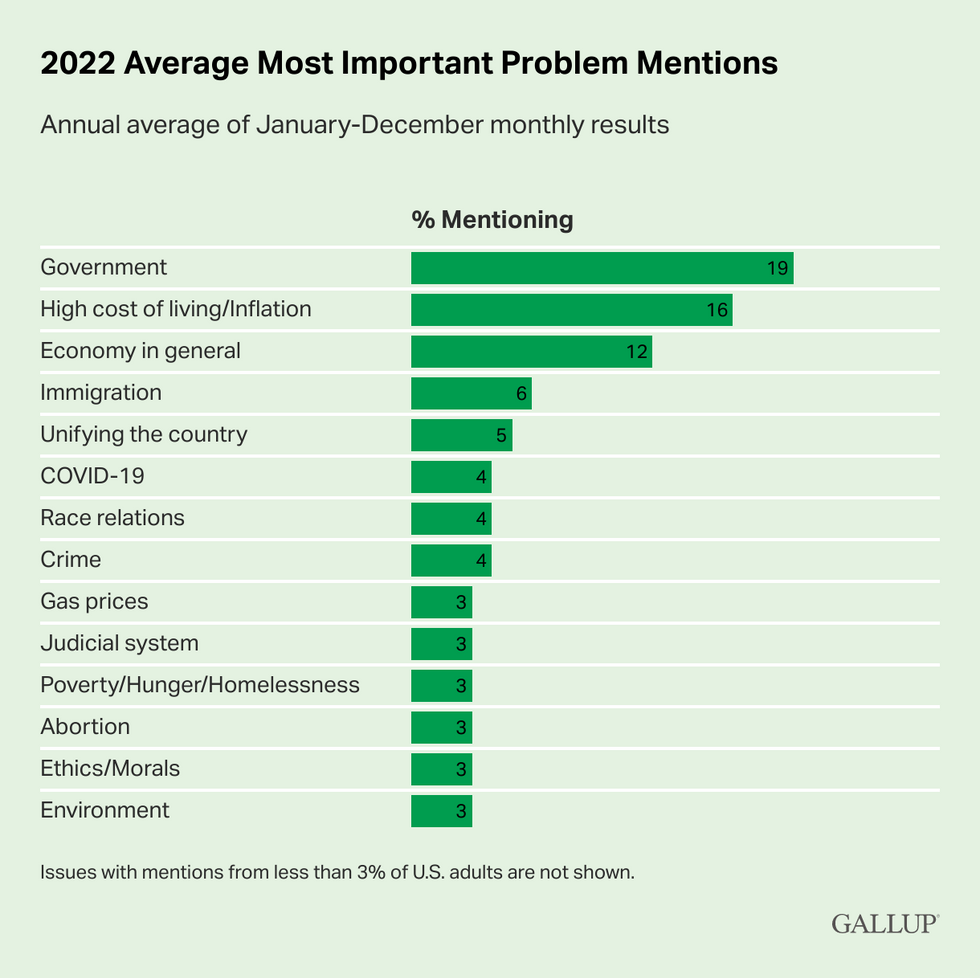 The poll of 1,020 adults was conducted Nov. 9-Dec. 2. It has a margin of error of 4 percentage points.
The Fulcrum asked a number of experts on improving government their thoughts on how to restore trust in government.
Julia Roig, founder and chief network weaver, The Horizons Project:
Sign up for The Fulcrum newsletter
In a democracy, what many have forgotten is that government is the responsibility of all of us, accountable to all of us, and the way in which we care for each other as citizens. If there is dissatisfaction, the answer is to get involved, be a part of the solution, participate actively and organize within your community while respecting the many different opinions and perspectives we have in such a diverse country. Americans have such ingenuity, but we are stuck in a story that government is the problem as opposed to an opportunity for innovation and positive change. It's time to flip the script and imagine what's possible, and then work for it together."
Peter Levine, associate dean, Jonathan M. Tisch College of Civic Life at Tufts University:
I suspect that the people who name 'government' as the biggest problem hold a wide range of opinions about why it's problematic. They may include people from all the way across the political spectrum. This ideological diversity makes it hard to develop a response that would really improve public opinion across the board.

In my opinion, a priority is to spend the very large amounts of money authorized by the Bipartisan Infrastructure Law, the CHIPS and Science Act, and the Inflation Reduction Act in ways that are – and that appear – fair and that engage a lot of Americans. People should feel they can influence the spending and that they can be part of the actual work: for instance, helping to build infrastructure or reduce carbon emissions. In turn, spending the federal money well will require adequate investments in processes and training.
Norman Ornstein, emeritus scholar, American Enterprise Institute
The results didn't surprise me. Let's face it – if you go on a multi-decade assault against the government it's going to have an impact. The thing I find unsettling about this is there isn't much of a response to the direct threat to our democracy. … It's a testament to the failure of our journalists in not sounding the appropriate alarms.

Thirty percent of Americans elect 70 percent of the U.S. senators. That is not representative of the country and its diversity. [Ornstein said he doubts whether even a tragedy like 9/11 could pull the country together today.
Prabha Sankaranarayan, president and CEO, Mediators Beyond Borders
This is quite frankly a time of national emergency and what I know is that we can come together with a resolve. Not a single person can afford to be uninvolved. People are working hard at every level and the country is abuzz with what is possible. We are in the middle of re-imagining our democracy, in lots of ways. We are engaged in creating shared narratives of who we want to be as a nation; we are focused on reforming our electoral system, we are addressing our history of harm and resilience ... and so much more.

So instead of taking this Gallup poll in isolation, I keep in mind all these activities (that don't get reported enough) as well as other things like More in Common's research on the "perception gap" in our views of each other and know that we have work to do.

We have to move beyond binaries – that is our job as peacebuilders – to introduce nuance and layers into every attempt to reduce things to simplistic dichotomies. We are capable of better than that. We are capable of creating this next iteration of our democratic republic.

What we can all do is encourage and support all forms of civic engagement – from parents in communities who want to ensure the best education for their children by reshaping their local school board meetings to be constructive spaces, to those involved in updating our electoral system, our healthcare, our safety and security systems.